Pazzo! Plans Feast of Seven Fishes for Holidays
October 26, 2021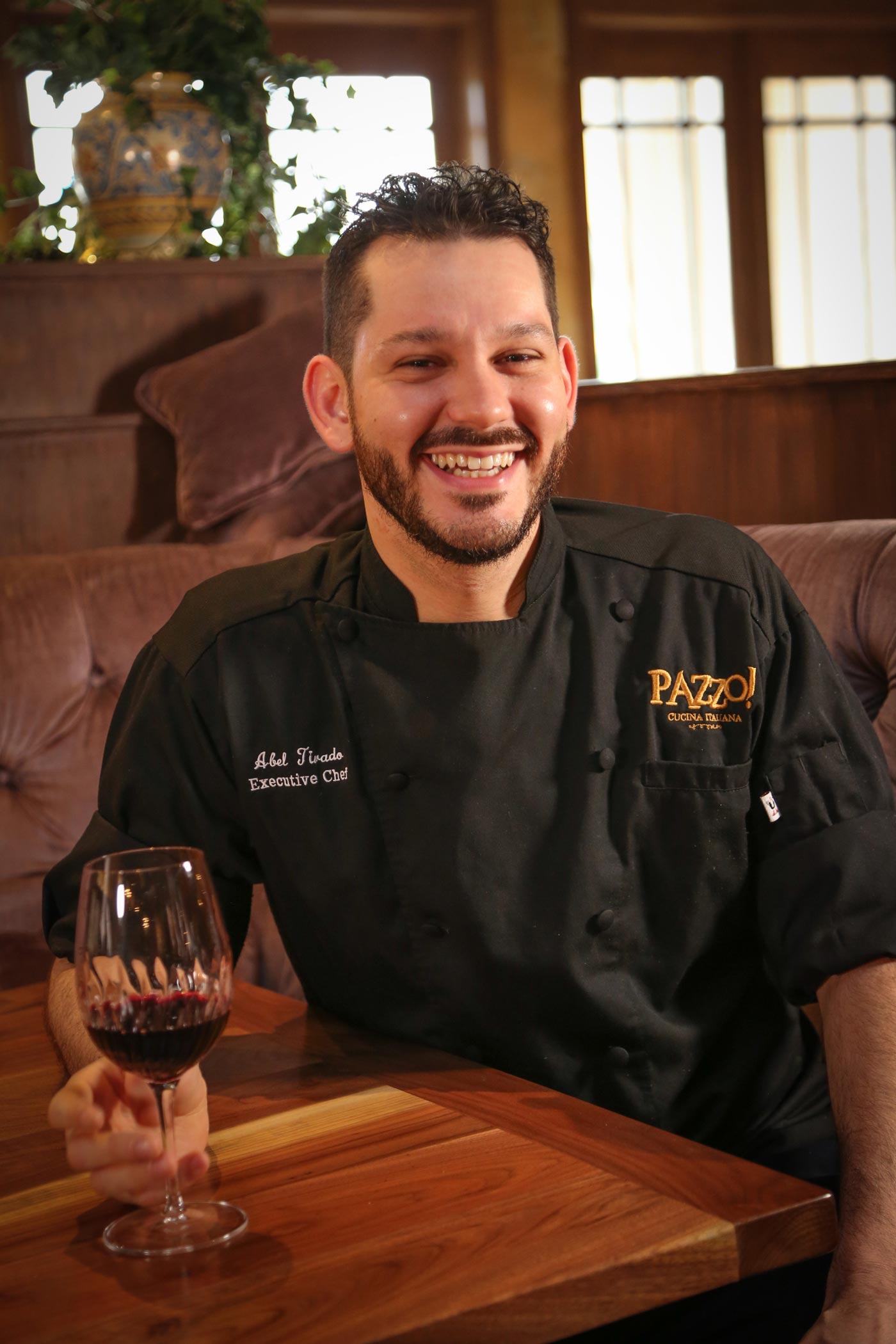 Chef Abel Tirado takes the traditional family meal to a new level
Naples, FL: (October 26, 2021) . . . The Feast of the Seven Fishes is an Italian American holiday tradition where families gather to enjoy a seafood-centric meal that can stretch for hours, usually on Christmas Eve. The ritual is based on the Catholic church's tradition of fasting from meat on the days before major feast days, like Christmas.
Culinary Concepts chef Abel Tirado follows that tradition, taking advantage of the freshest seafood available in Naples, but his definition of "fishes" stretches to include branzino, clams and mussels. Chef Abel plans to take the traditional family meal to a new level with a special Feast of the Seven Fishes available for a limited time only at Pazzo!, the iconic Italian restaurant on 5th Avenue South in Naples.
The talented chef has designed an extraordinary menu for dinner December 19 through December 24th. The menu is actually eight courses, which includes Tiramisu, the coffee-flavored Italian dessert as the final course. Pazzo's twist on this Italian classic layers espresso-soaked ladyfingers into a glass bowl with rum, Kahlua and marsala wine flavored mascarpone cream and garnished with dark chocolate, more whipped cream, two chocolate straws and fresh mint.
Pazzo! Feast of Seven Fishes menu and suggested wine pairings
1) White Truffle Tuna atop Tuscan white bean, citrus, heirloom tomatoes, and fresh basil with micro greens dressed with a white truffle balsamic Prosecco, The White Knight, Italy, NV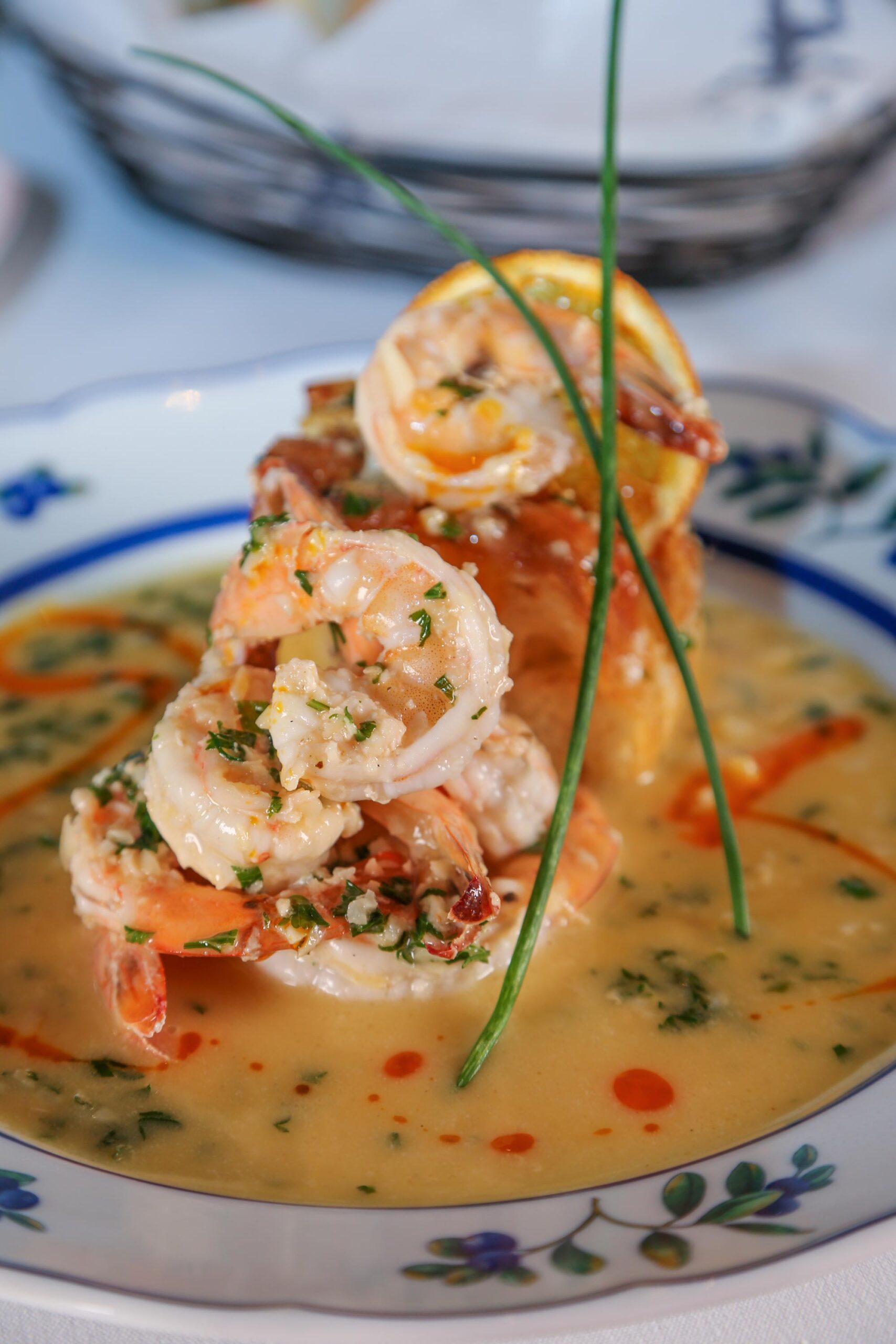 2) Calamari misto a mixture of fried calamari, shrimp, sea bass with cherry peppers with marinara sauce Roseri, Ca Maiol Chiaretto Valtenesi, Italy 2018
3) Tuscan bean soup from fresh quahog clam stock with fresh clams, escarole, garlic and roma tomatoes. Italian Blend, Alta Luna, Vignetti Delle Dolomiti, Italy 2018
4) Scampi Alla Scampi combines giant shrimp, garlic, white wine, and Meyer lemon risotto. Vermentino, Argiolas, Costamolino, Sardegna, Italy 2018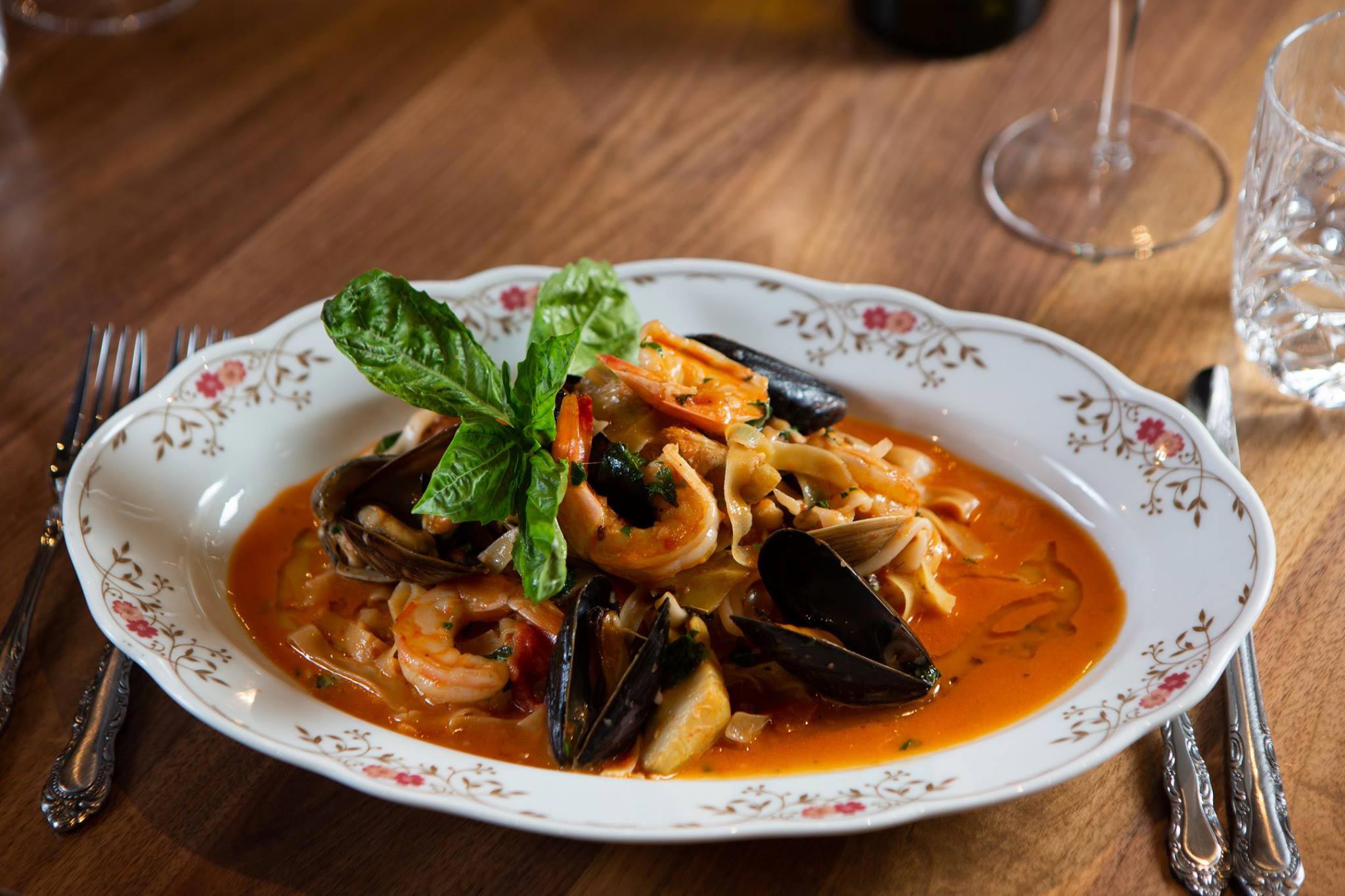 5) Seared salmon with roasted fennel pollen dusted butternut squash, rigatoni, kale, and fresh diced tomatoes in a brown sugar butter sauce atop a micro greens salad tossed in a white balsamic dressing Pinot Nero, Sartori, Venezie, Italy 2017
6) Tagliatelle pisane a classic seafood mix of clams, mussels, calamari, fresh tomatoes, Tabasco, and red pepper flakes tossed with housemade Tagliatelle pasta (long flat ribbons similar to fettuccine about 10mm wide) with fresh basil and Trebbiano (Italian white wine) sauce. Chianti Classico, Coltibuono, Catamura, Sicily, Italy 2017
7) Branzino – sauteed Mediterranean sea bass, atop olive oil whipped potatoes, served with fresh Maine lobster and shrimp topped with sambuca scampi sauce and sauteed fava beans, garnished with fresh basil oil, fennel top and fresh oregano. Super Tuscan, Belguardo, Serrata, Italy 2014
Chef advises guests to allow two and one-half hours to complete the overall intimate dining experience. The entire table is required to participate in the feast and there are no substitutions. The dinner celebration is priced at $145 per person. Pazzo's bar manager Peggy Feldon, an expert in Italian wines, has included some obscure varietals and guests should consider adding her pairing suggestions to the meal for an extra $95.