Naples Players – don't wait until we're sold out!
November 18, 2021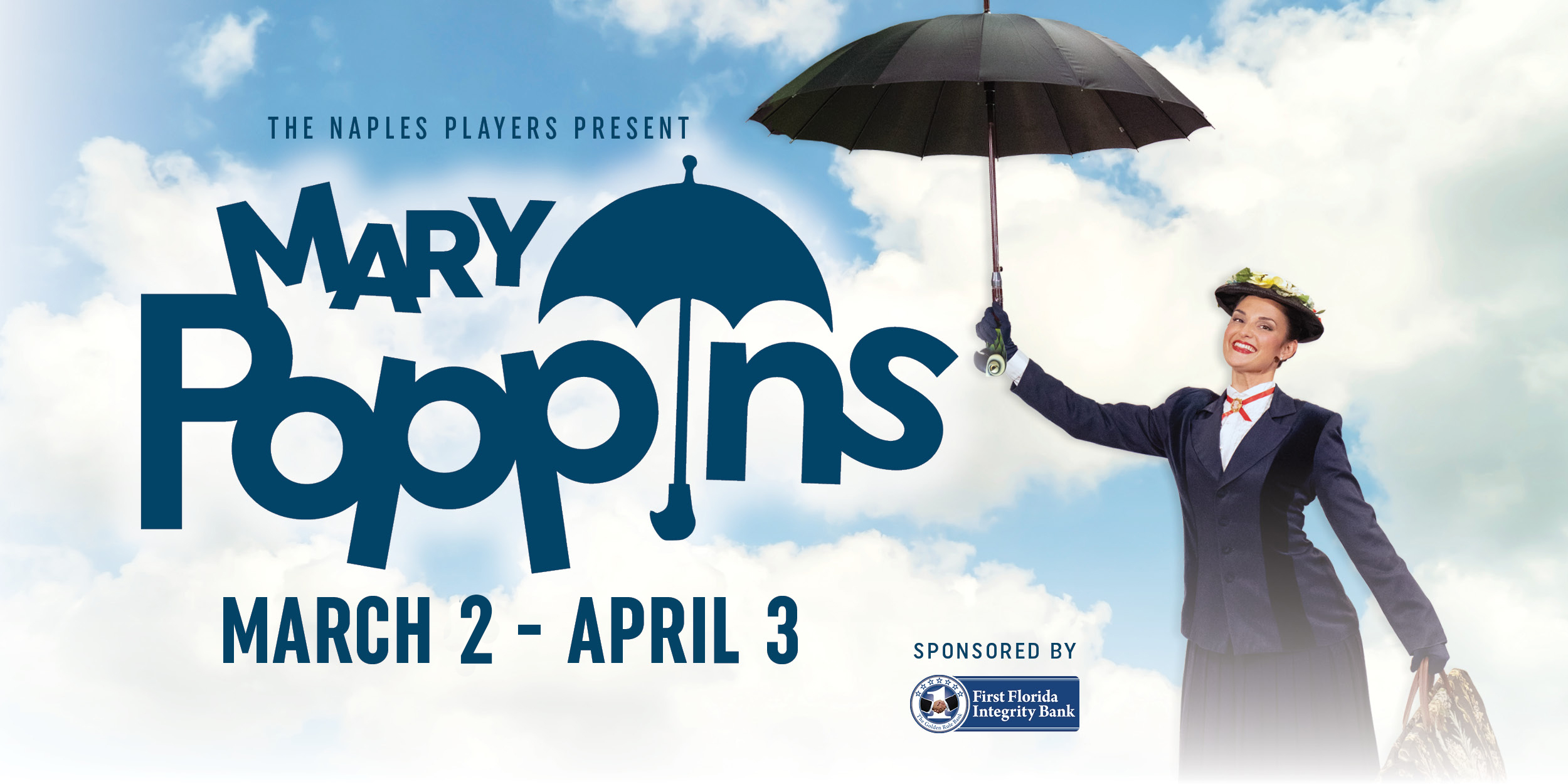 The incredible lineup of performances in the remainder of our season are selling fast! Don't miss out on our upcoming mainstage productions: A Gentleman's Guide to Love and Murder, Mary Poppins, and The Savannah Sipping Society. And don't forget about our powerful and gripping plays appearing in the Tobye Studio Theatre: The Cake and When We Were Young and Unafraid.
You do not want to miss out on the excitement – and season tickets are as simple as choosing only 3 shows! Imagine attending the theater with your friends and receiving your complimentary drink upon arrival… With our Flex Subscriptions, you can choose the shows, days, and seats you want, and save money on individual ticket costs – and utilize our complimentary valet parking.
You can learn more about the most popular subscription in town, and the shows that you can choose from, below:
Benefits of Flex Subscription:
Save over 20% off individual ticket prices
Purchase additional tickets at any time only $35
One (1) complimentary drink per ticket holder at each show
Invites to exclusive events
Free ticket exchange and lost ticket replacement
VIP lounge access
Click the button to find out more and secure your Flex Subscription or call the box office at 239 263 7990.
Learn More About Becoming a Season Ticket Holder
---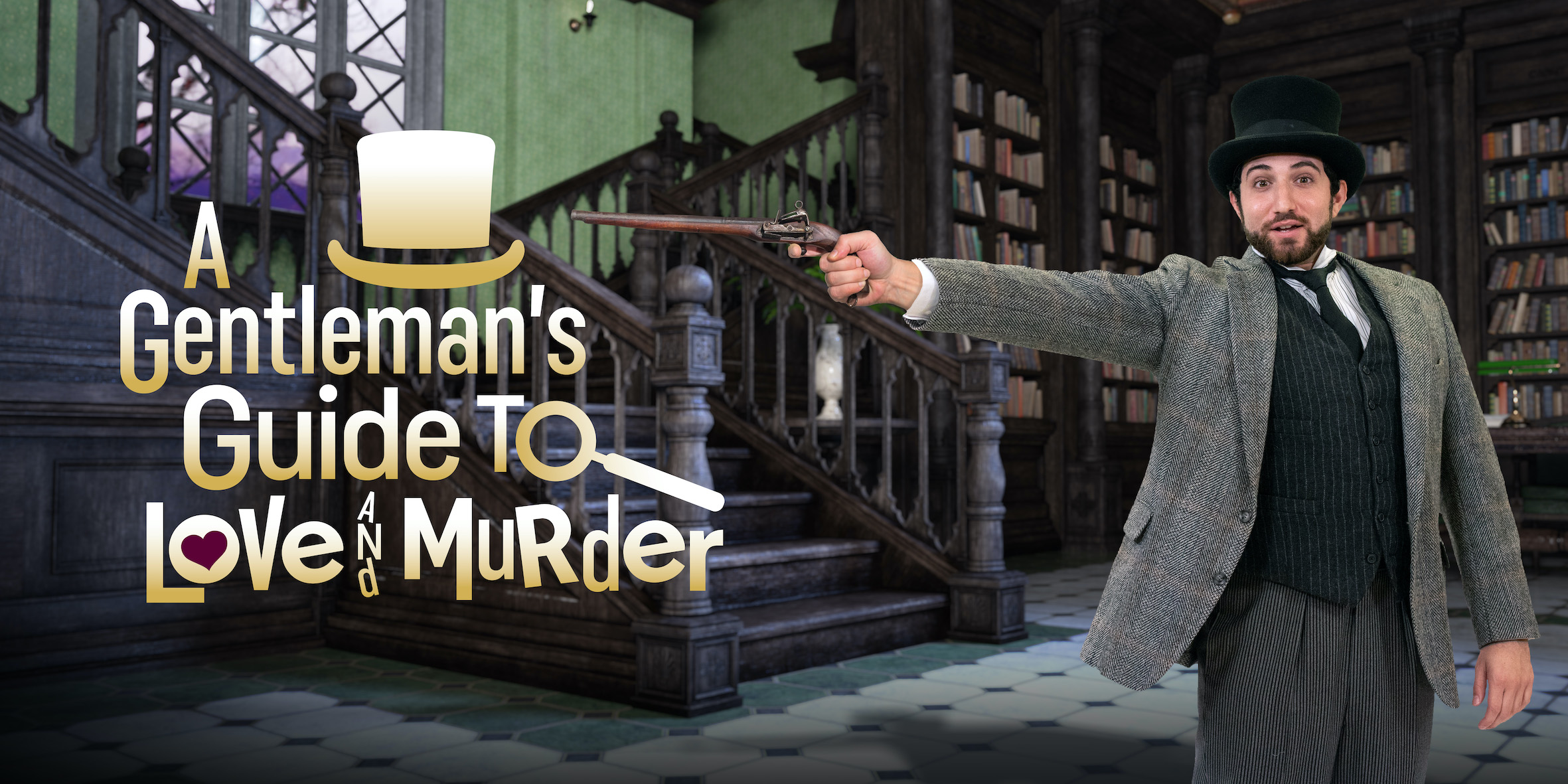 68th Season – Winter and Spring Productions
A Gentleman's Guide to Love and Murder
Blackburn Hall – November 24 – December 19
Nominated for ten Tony Awards, this comedic romp is filled with unforgettable music and non-stop laughs. The show follows Monty Navarro (Luke Jaconis) who finds out he is ninth in line to inherit an earldom and a large family fortune. He decides he must eliminate the other eight heirs standing in his way…
Sponsored by: Lake Michigan Credit Union
Click Here for More Information on A Gentleman's Guide to Love and Murder
---
The Savannah Sipping Society
Blackburn Hall – January 12 – February 6
It's never too late to make old new friends. In this delightful, laugh-a-minute comedy, four unique Southern women, all needing to escape the sameness of their day-to-day routines, are drawn together by fate—and an impromptu happy hour—and decide it's high time to reclaim the enthusiasm for life they've lost through the years.
Sponsored by: Gulf Shore International Properties
Click Here for More Information on The Savannah Sipping Society
---
Mary Poppins
Blackburn Hall – March 2 – April 3
Join young Jane and Michael Banks on a journey into glittering worlds and you may just find yourself levitating out of your seat to dance with "Step in Time!" With all the nostalgia of the 1964 film, Mary Poppins says "Practically perfect people never permit sentiment to muddle their feelings," but adults will find the show irresistibly full of reminiscences.
Sponsored by: First Florida Integrity Bank
Click Here for More Information on Mary Poppins
---
The Cake
Tobye Studio Theater – Feb 2 – Feb 27
Legendary North Carolina baker, Della, finds herself in a true crisis of conscience and faith when her late best friend's daughter, Jen, asks her to make a wedding cake for her upcoming marriage…to another woman. Family and ideology collide in this touching play in which the main characters have to face their differences and work through them. There are no clear answers to life's toughest questions, and this play invites audiences to join Della on a journey of curiosity and humanity.
Click Here for More Information on The Cake
---
When We Were Young and Unafraid
Tobye Studio Theater – March 30 – April 24
Sarah Treem, writer of the edge-of-your-seat Netflix series House of Cards, created this powerful play about an unassuming, cozy bed and breakfast that moonlights as a battered women's shelter. Agnes lives on a remote island off the coast of Washington with her 16 year old daughter where she upholds an ironclad set of rules and boundaries to protect her B&B guests and the women she shelters. Set in the 1970's, the story examines the harsh realities of life before Roe v. Wade, before the Violence Against Women Act, and before women had places to turn in times of distress. Smart and exciting, it will leave you on the edge of your seat with a renewed appreciation of a woman's rights.
Sponsored by: Terry Libby & Larry Siegel
Click Here for More Information on When We Were Young and Unafraid