Naples Players – Opening week of Trees and Teas!
November 29, 2021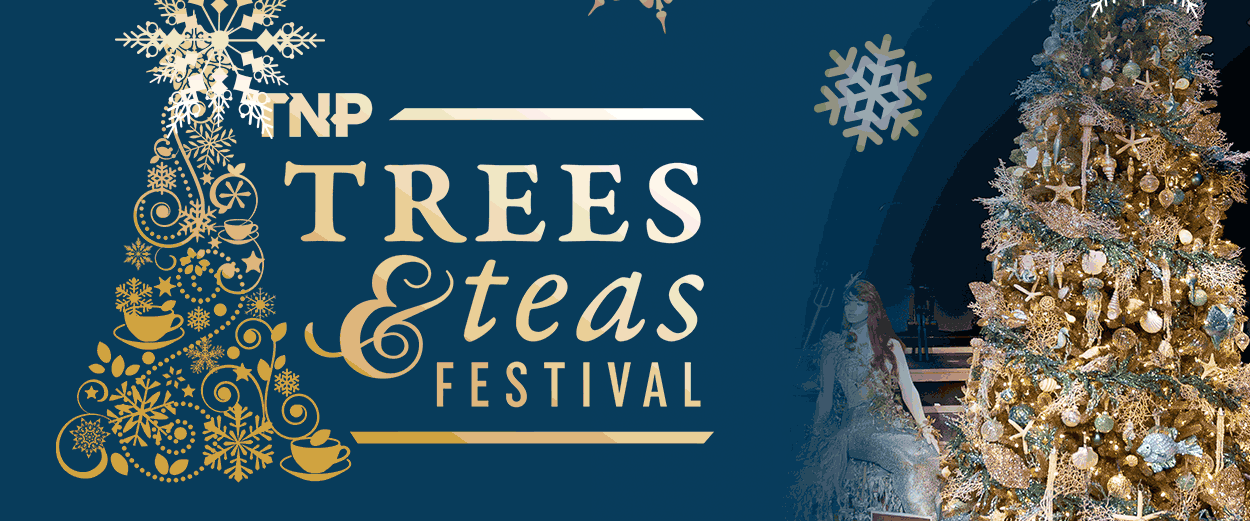 The holidays have only just begun! Keep the festivities going by coming to Trees and Teas this season…
From November 30 – December 19, the festival features decorated trees and delightful teas provided by The Naples Spice and Tea Exchange. When you walk through this self-guided display of dazzling trees in the lobby, warm cup of tea in hand, you will be transported to a winter wonderland. The theatre lobby will be filled with trees designed by local artists, while music will entertain guests.

Holiday wreaths will be available for purchase and all proceeds from the festival will benefit the highly regarded programs at The Naples Players. Guests are encouraged to purchase timed entry tickets in advance and tickets will also be available at the Box Office for time slots that have not yet reached capacity.
All ticket holders for A Gentleman's Guide to Love and Murder will enjoy complimentary access to the festival before the show and during intermission.
We hope you will join us! Click the button below to get your tickets or call the box office 239-263-7990.
Learn More About the Trees and Teas Festival
---
Matilda JR

December 10 – 19
Don't miss out on Roald Dahl's gleefully witty ode to the anarchy of childhood and the power of imagination! From December 10 – 19, Matilda JR is on stage in the Tobye Studio Theater at The Naples Players. The story follows a young girl who dreams of a better life and the children she inspires. This performance will have audiences rooting for the "revolting children" who are out to teach grown-ups a lesson.
Tickets are selling fast – click the button below or call the box office at 239 263 7990 to secure your tickets today!
Click Here to Get Tickets to Matilda JR
---
Adult Classes

Starting January 15
Have you thought about honing your craft in the New Year?! TNP has you covered – from acting classes to jazz dance to directing, the learning possibilities are endless.
One special opportunity is our adult acting class, led by Guest Director, Emma Calanese, who will be offering a scene study class designed to stretch and challenge the actor.
For more information, please click the button below or call Education Assistant, Maya Kleinsorge, at 239 434 7340 ext 136.