Acclaimed Tenor Andrea Del Principe Performs at Sails Restaurant
December 15, 2021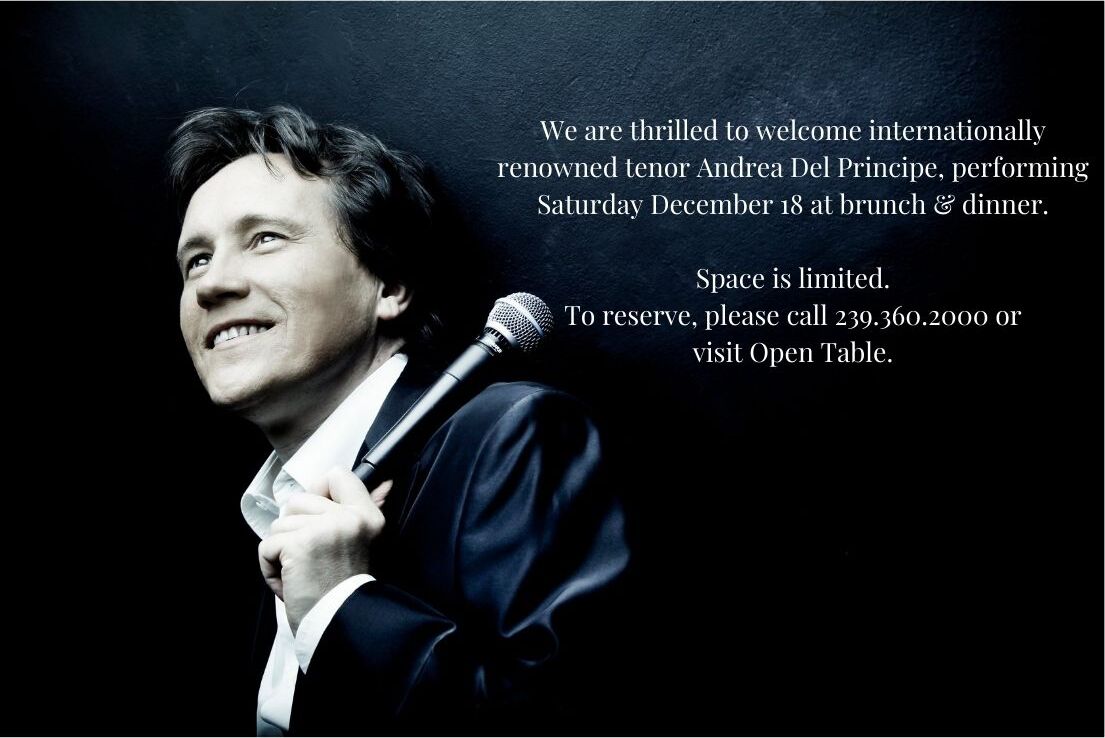 We are thrilled to welcome internationally-renowned tenor Andrea Del Principe Saturday, December 18 at brunch and dinner.
From Verdi and Puccini to Sinatra and Clapton, Andrea's artistry and interpretations of pop and opera classics command the world's most prestigious venues, with sold-out appearances spanning its most prominent stages, including the Beijing Olympics.
To reserve, please call 239.360.2000 or visit OpenTable.