The Hoffmanns Continue To Grow Family Enterprise
December 29, 2021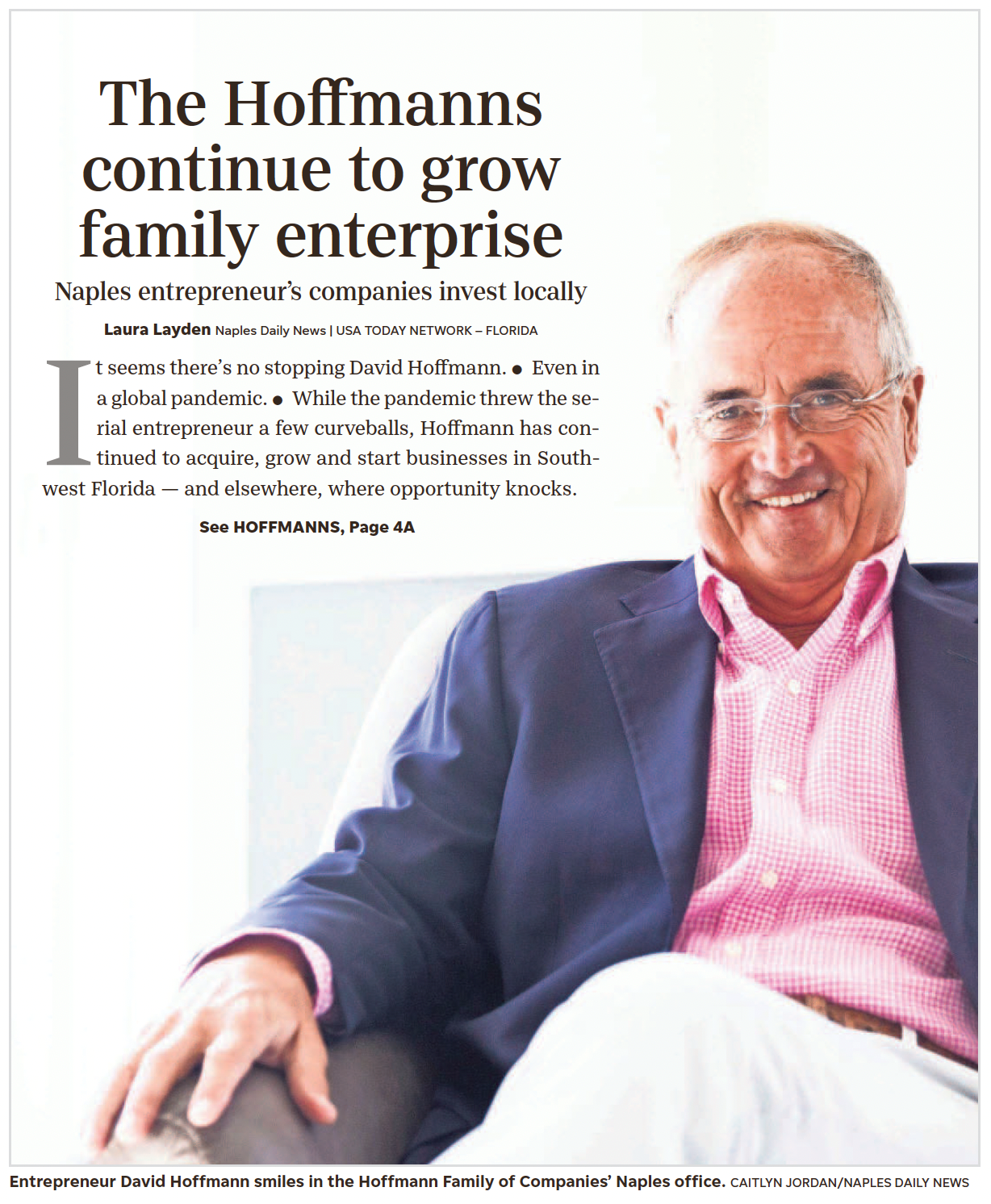 Naples entrepreneur's companies invest locally. It seems there's no stopping David Hoffmann. Even in a global pandemic. While the pandemic threw the serial entrepreneur a few curveballs, Hoffmann has continued to acquire, grow and start businesses in Southwest Florida — and elsewhere, where opportunity knocks.
"COVID has not had that much effect on what we do," he said. "We continue to invest heavily in Southwest Florida."
That investment comes through his Naples-based family enterprise, better known as the Hoffmann Family of Companies, which includes his wife, Jerri.
In 2020, the Hoffmanns purchased 10 companies, most of them local, and started two new businesses, including a sanitizing service spawned by the pandemic.
Hoffmann Sanitizing Services, formed to protect the family's own employees and customers from the spread of COVID early on in the pandemic, later expanded to serve outside companies from Naples to Fort Myers, with its electrostatic, surface-cleaning fogging machines.