Don't miss out on The Cake!
January 17, 2022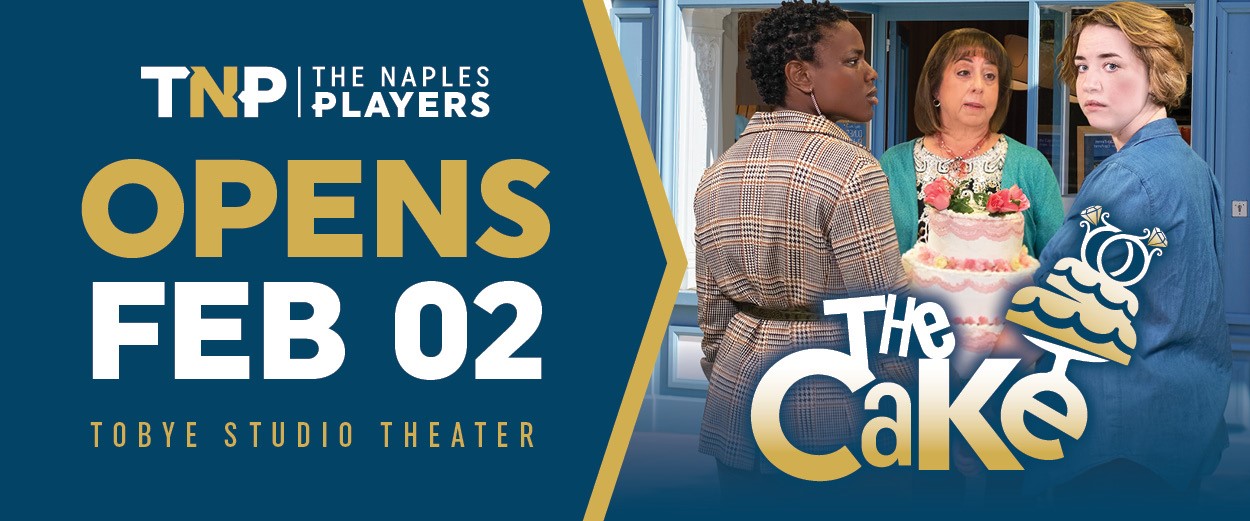 The Naples Players is the proud to have won in seven categories for Broadway World's "best of" in Naples/Fort Myers this season!
And now our volunteers are at it again, working hard to make The Cake come to life in our Tobye Studio Theater. Playing February 2 – February 27, I hope you are ready for this touching play in which family and ideology collide… Remember, this is our more intimate theater so there a limited number of tickets available – be sure to get yours today!
Legendary North Carolina baker, Della (Linda Mizeur), finds herself in a true crisis of conscience and faith when her late best friend's daughter, Jen (Emma Covert), asks her to make a wedding cake for her upcoming marriage…to another woman – something Della doesn't believe in.
Della's life is turned upside down by this turn of events – she can't really make a cake for such a wedding, can she? Normally, she leaves judgment calls like this to her husband, Tim (Brad Brenner), but this time she has to think for herself. As if this wasn't too much for baker Della to handle, Jen's fiancee, Macy (Makayla Davis), furthers the cultural divide by avoiding gluten and sugar altogether and dismisses Della when she excitedly tells her she's going to be on a baking show.
There are no clear answers to life's toughest questions, and this play invites audiences to join Della on a journey of curiosity and humanity.
Don't miss your chance to see The Cake! Get your tickets today by clicking the button below or calling the box office at 239 263 7990.
Click Here to Get Ticket to The Cake