The Naples Players Season Reveal Party 2022 – 2023
January 20, 2022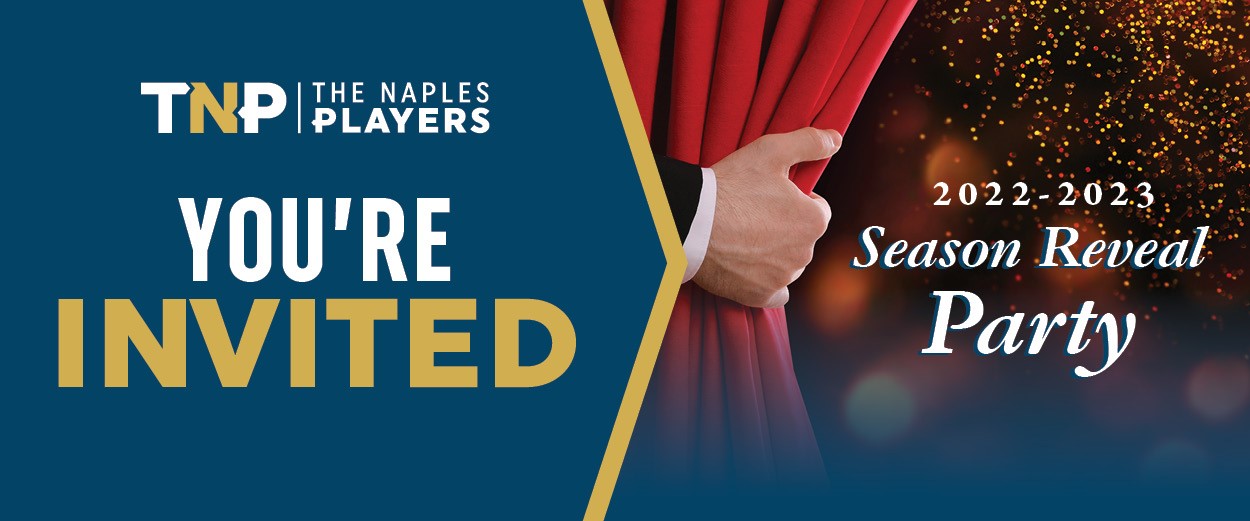 It's time to announce our next season! I hope you can join us on Sunday, February 13th at 6pm so we can tell you all about Season 69.
This relaxed event will feature performances from TNP actors, a champagne toast, and of course, the reveal of our 2022-2023 Season.
Be the first to learn about Season 69 – dedicated to building community, instilling laughs, and looking to the future. And if you aren't able to attend, look for the season to arrive in your home mailbox and through email a few days later.
Season Ticket Holders not only get the best prices, the easiest parking, and free wine – they also make our programs possible. Renew or subscribe starting February 14th to be a part of our exciting future, to see the best shows in town, and to support local theatre.