The Faces if Fifth Avenue South
March 1, 2022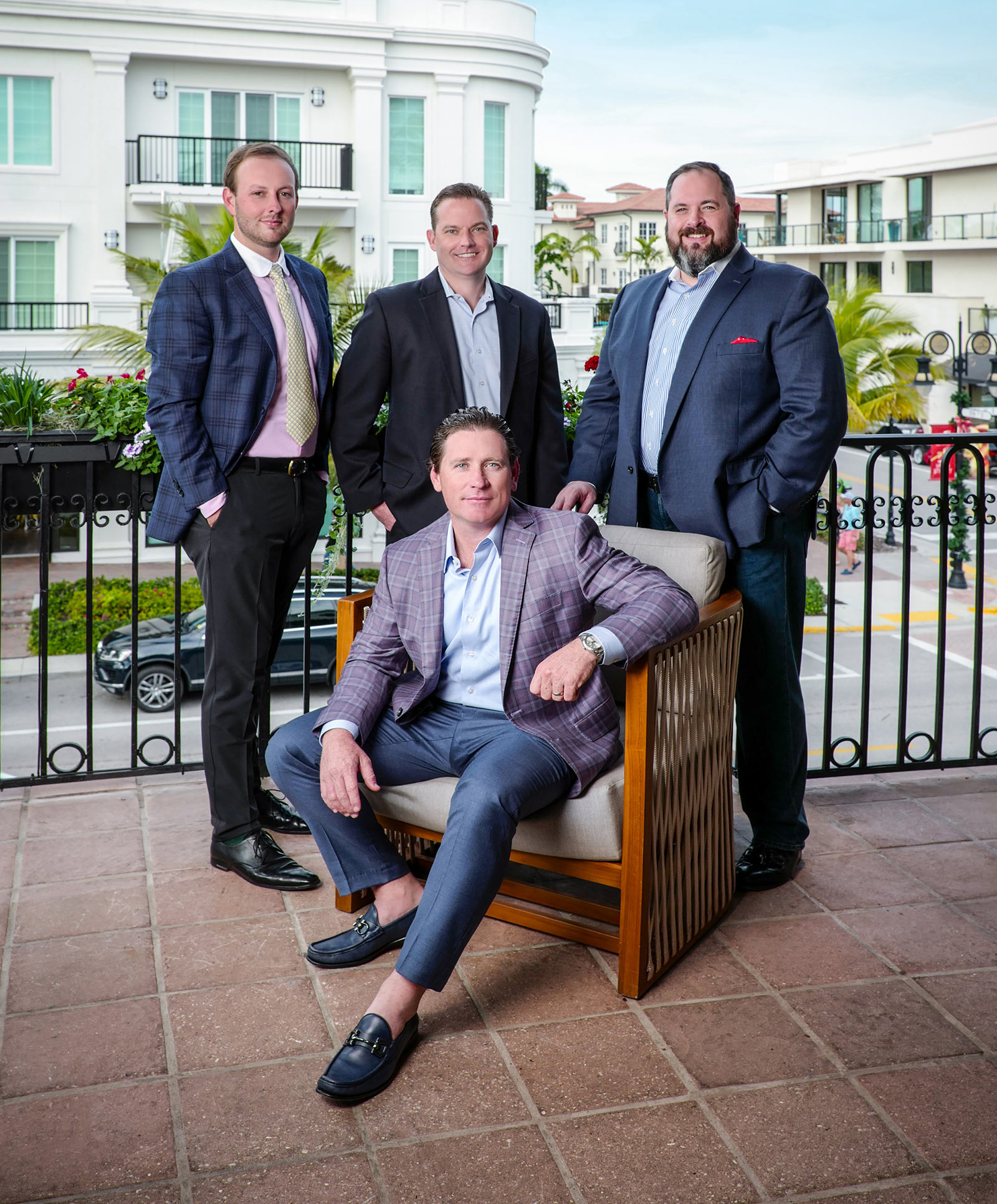 Representing 220 businesses and property owners, the Fifth Avenue South Business Improvement District (BID) creates marketing campaigns to attract visitors and top-flight businesses to dine, shop, work and live on Fifth. The BID is led by a dynamic Board of Directors and Executive Committee.
Seated – Christopher Shucart, BID president and president of JCS Realty Group, a firm with 50 years in real estate development and property
investment.
Left to Right – Joseph Mccabe, BID treasurer and vice president of project development, Gulf Coast Commercial Corporation, a business with
extensive Naples real estate holdings.
Jeff Wynn, BID vice president and president of Wynn Properties, with significant commercial real estate, development and management experience.
Bruce Barone, Jr., BID manages operations and marketing, expertise in planning, architecture and design.