An Afternoon with Authors – Three Authors Team Up to Support Victims
March 5, 2022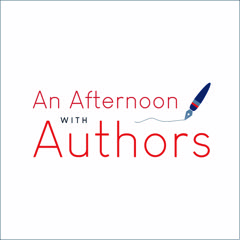 The Naples Woman's Club (NWC) has announced that NY Times best-selling authors Kate Quinn and Patti Callahan Henry, along with award-winning author Weina Dai Randel will appear in person on April 14th, 2022, to discuss their latest books: The Rose Code, The Diamond Eye, Surviving Savannah, and The Last Rose of Shanghai. The authors are donating their time and star power to delight audiences with stories about how they created their awarding winning novels; they will take questions from the audience, and sign their books.
An Afternoon with Authors, a charitable event, will be held at the Naples Woman's Club; the event is chaired by local Naples resident and NWC member, Dianna Rostad, the USA Today bestselling author of You Belong Here Now. Dianna and these three authors are passionate about supporting the victims of sex-trafficking; net proceeds of the event will benefit the rescue and rehabilitation of victims of these terrible crimes. "We're all horrified about the exploitation of young people by sex traffickers, especially when they target foster children right here in Collier County. I think people wonder what they can possibly do to help; my answer is: buy tickets for yourself and a group of friends and meet these amazing authors who are flying in from all over the U.S. to raise money for the victims of this organized crime," said Chair Dianna Rostad.
The event will feature a panel discussion, book signing, silent auction, cocktails and appetizers with a chance to mingle with the authors.
Tickets are available online at www.napleswomansclub.org/authors and are $150 plus a small processing fee; the ticket cost includes a donation for a grant from the Naples Woman's Club to Path2Freedom, a program that provides rescue through rehabilitation for young sex-trafficked individuals.
The Naples Woman's Club, founded in 1922, is a proud member of the General Federation of Woman's Clubs and is dedicated to enhancing the Naples community through philanthropic activities and volunteer service. The organization hosts several educational and charitable events during the year and promotes friendship among women, in addition to their philanthropic and volunteer programs. For more information about the Naples Woman's Club, please visit www.napleswomansclub.org, or call 239.262.6331.
Event: An Afternoon with Authors
Date: April 14, 2022
Time: 3:00 to 6:30 PM
Place: Naples Woman's Club, 570 Park Street, Naples, FL 34102
Tickets: www.NaplesWomansClub.org/Authors
For more information contact Stacy Vermylen, stacynwcmail@gmail.com.