ARTScool is open for registration!
March 14, 2022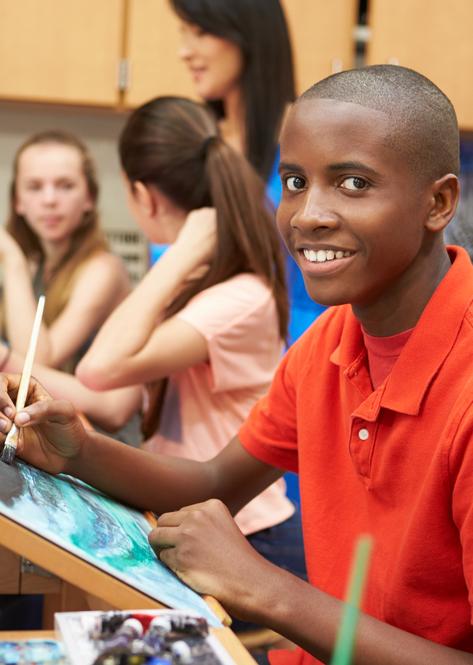 ARTScool is live and ready for sign-up! Just like in years past, these classes sell out fast so don't wait to register.
ARTScool is an enriching summer arts program for children and teens ages 5 – 17. Collaborative, lively, and even a little bit messy—an ARTScool classroom is a place where children's innate artistic curiosity is nurtured and guided by accredited art instructors.
Students learn by participating in immersive arts activities incorporating math, science, language, history, and technology with painting, drawing, mixed media, paper arts, clay, printmaking, assembling 3D sculptures, and more!
Register Now
---
Adult Workshops March 21-25
Does your busy schedule prevent you from committing to a four-week class? Do you want to keep making art between sessions? Or try a new medium or a new teacher?
Our 1-3 day WORKSHOPS might just be the perfect fit for you! Choose from our exciting workshops taught by distinguished visiting instructors:
Painting Seascapes, Beaches & Dunes- Douglas David
Alcohol Ink Florals & Landscapes- Julie Tibus
Printmaking Without A Press- Kathy Lang
Mosaics- Mila Apperlo
Botanical Printing- Kathy Lang
Oil Painting Study & Workshop- Kim Vandlandingham
Encaustic Encounter With Hot & Cold Wax- Madeline Sugerman & Sherry DeGennaro
---
ALSO COMING UP
Session 5 classes begin March 28.
Class Schedule
---
NAPLES ART
Exhibition and gallery shop hours through March*
Mon – Sat
10 am – 6 pm*
Sun 11 am – 4 pm
*Thursday evenings – open until 9 pm
*SPECIAL HOURS
March 7 – March 18
Mon- Fri 10 am – 5 pm
Sat – 10 am – 4 pm
Sun – 11 am – 4 pm