City Council selects next City Manager
March 24, 2022
Naples, FL (March 24, 2022) – On the evening of March 23, 2022, City Council voted unanimously, selecting Mr. Jay Boodheshwar as the next City of Naples City Manager. Another unanimous vote directed Mayor Heitmann to begin contract negotiations with Mr. Boodheshwar. The City of Naples and staff look forward to his arrival and working under his leadership for our community!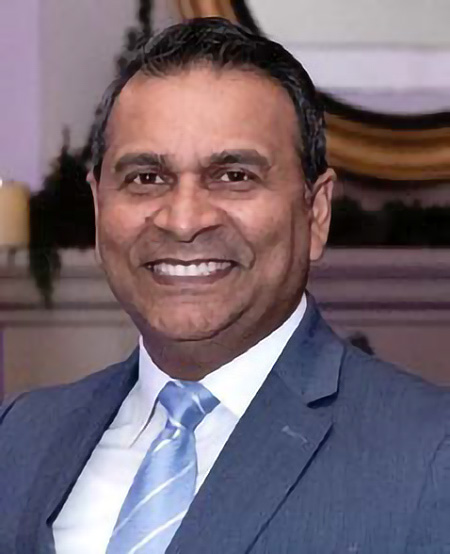 Jay Boodheshwar, MPA
Mr. Boodheshwar currently serves the Town of Palm Beach, Florida, as the Deputy Town Manager. Before beginning his service to Palm Beach in 2006, Mr. Boodheshwar served in various leadership roles for the City of Massillon, Ohio, the City of East Chicago, Indiana, the City of Bloomington, Indiana, and the Town of Munster, Indiana.
Mr. Boodheshwar grew up in Cleveland, Ohio, and graduated from Berea High School. He earned a bachelor's degree in Parks and Recreation Administration from Bowling Green State University. He also began his graduate studies at Indiana University, Bloomington, and finished at Florida Atlantic University with a master's degree in Public Administration.
Mr. Boodheshwar has been very active in numerous professional and non-profit organizations. He is an active member of the International City Management Association, the Florida City and County Management Association, and the Palm Beach County City Management Association, which he recently served as President. He is currently a trustee on the board of directors of Oxbridge Academy High School, a private day school founded by philanthropist William I. Koch. He is also the past chairman and a current executive committee board member for the Town of Palm Beach United Way.
Mr. Boodheshwar currently resides with his wife of 27 years (and college sweetheart), Anne, in West Palm Beach, Florida. She is also a graduate of Bowling Green State University and currently serves as the Administrative Director for Impact 100 Palm Beach County. They have two daughters. Haley is a Political Science graduate from Fordham University, NYC (2018), and serves as the Fundraising Coordinator for Easter Seals Florida. Miranda is currently a senior in the School of Drama at Carnegie Mellon University, Pittsburgh PA. Mr. Boodheshwar enjoys spending his free time outdoors. He is an avid golfer, enjoys salt and freshwater fishing, biking, and spending time with family and friends.