Construction Notice – Central Avenue at 5th Street
August 1, 2022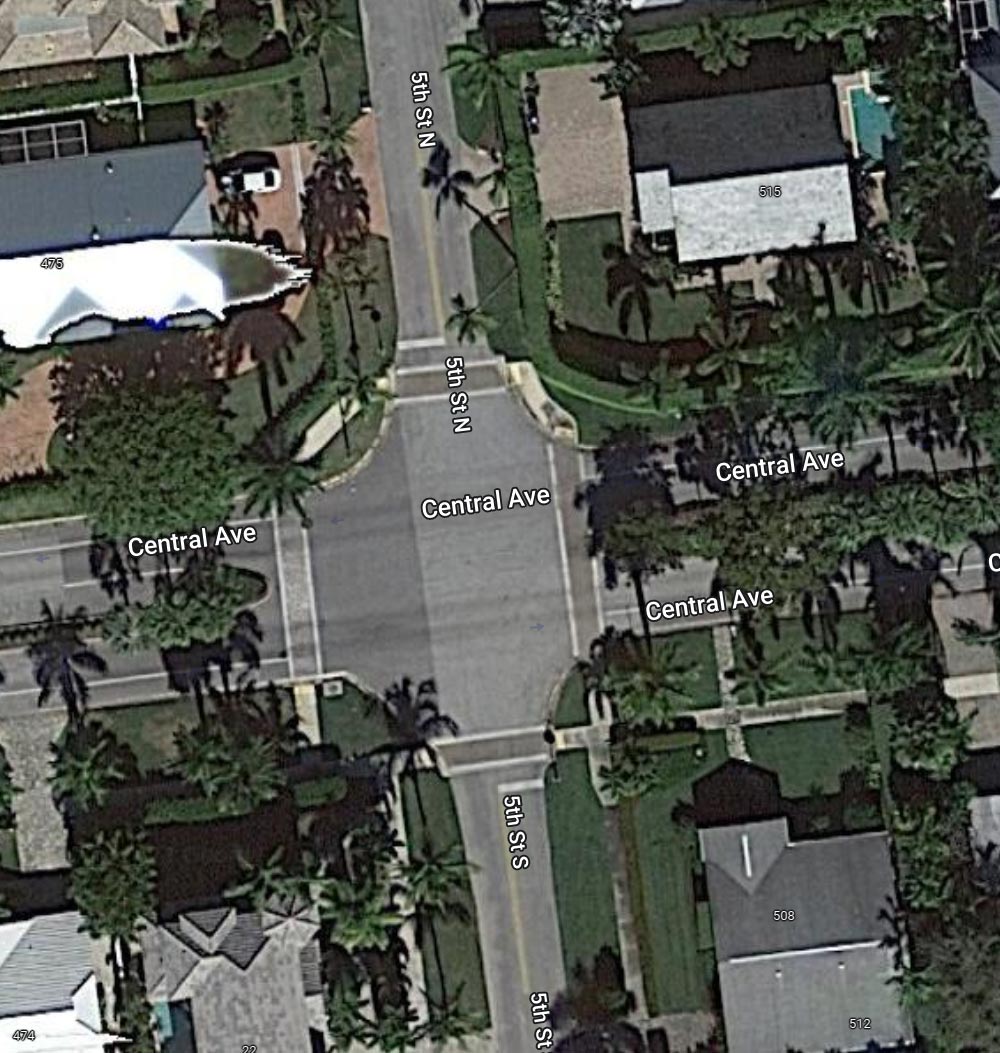 Beginning on Thursday, August 4, 2022, the City of Naples will be performing construction at Central Avenue and 5th Street. The demolition work consists of the removal of the two damaged brick paver crosswalks along the east and west side of 5th Street. The area will be restored with asphalt and then restriped. Construction is tentatively scheduled to be completed within two (2) days, weather permitting.
The intersections will be closed during construction. A map depicting the location of the construction zone is above.
Motorists, bicyclists, and pedestrians should be alert for construction workers, and equipment, in and around the roadway. They are encouraged to allow additional time in their schedules for expected delays in the work zone. Your cooperation and patience are appreciated during construction.
Questions concerning this project should be directed to the City of Naples' Streets and Stormwater Department's Street & Traffic Operation Supervisor, David Rivera, at 239-213-5011 or drivera@naplesgov.com.