A Salute To Greatness – Elizabeth II
September 17, 2022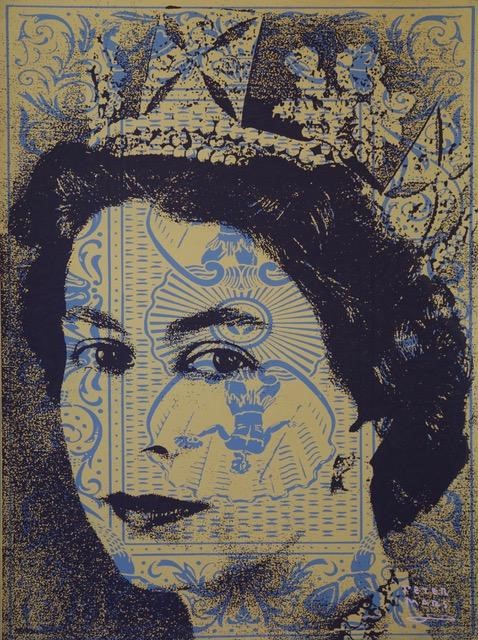 Aldo Castillo Gallery represented artist Peter Mars pays tribute to Elizabeth the II. The longest recorded of any female head of state in history.
Elizabeth II (Elizabeth Alexandra Mary; 21 April 1926 – 8 September 2022) was Queen of the United Kingdom and other Commonwealth realms from 6 February 1952 until her death in 2022. She was queen regnant of 32 sovereign states during her lifetime and 15 at the time of her death. Her reign of 70 years and 214 days is the longest of any British monarch and the second-longest verified reign of any monarch in history.
She was educated privately at home and began to undertake public duties during the Second World War, serving in the Auxiliary Territorial Service. In November 1947, she married Philip Mountbatten, a former prince of Greece and Denmark, and their marriage lasted 73 years until his death in April 2021. They had four children: Charles, Anne, Andrew, and Edward.
Peter Marsh, a leader of Chicago's lively pop art scene for more than 30 years, this influential american pop artist creates colorful artworks that disrupt predictable interpretation, tickle the senses, and delight the child inside.
Work available – Please contact us at aldocastilloprojects@gmail.com or 312.375.8887