Help Stop the Spread of COVID-19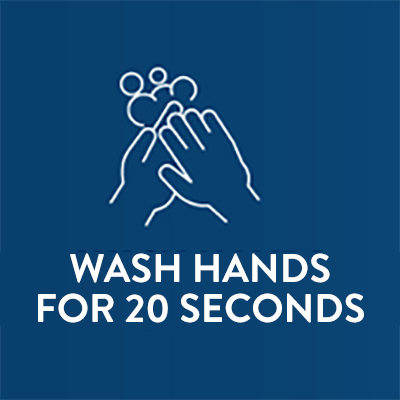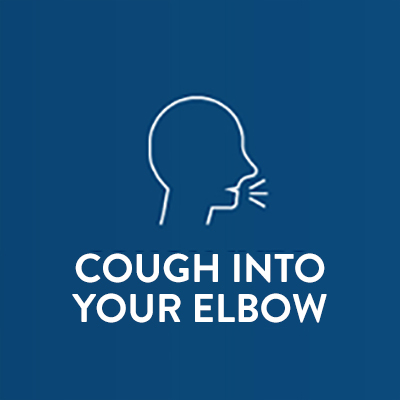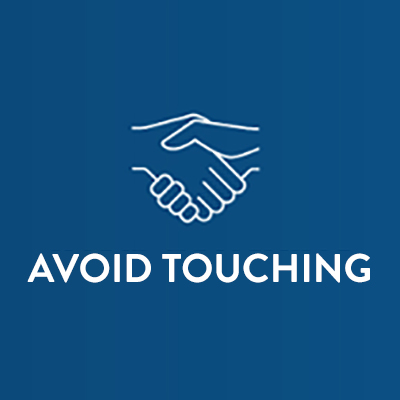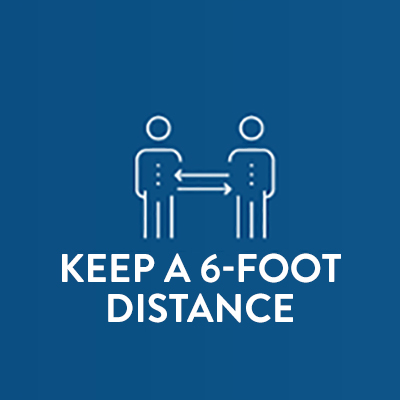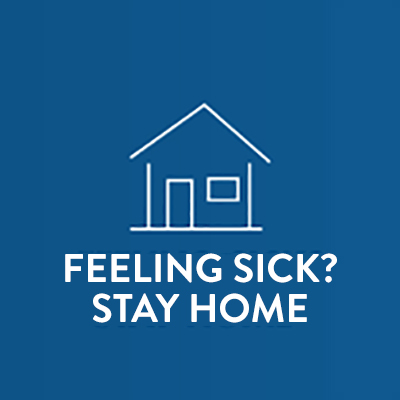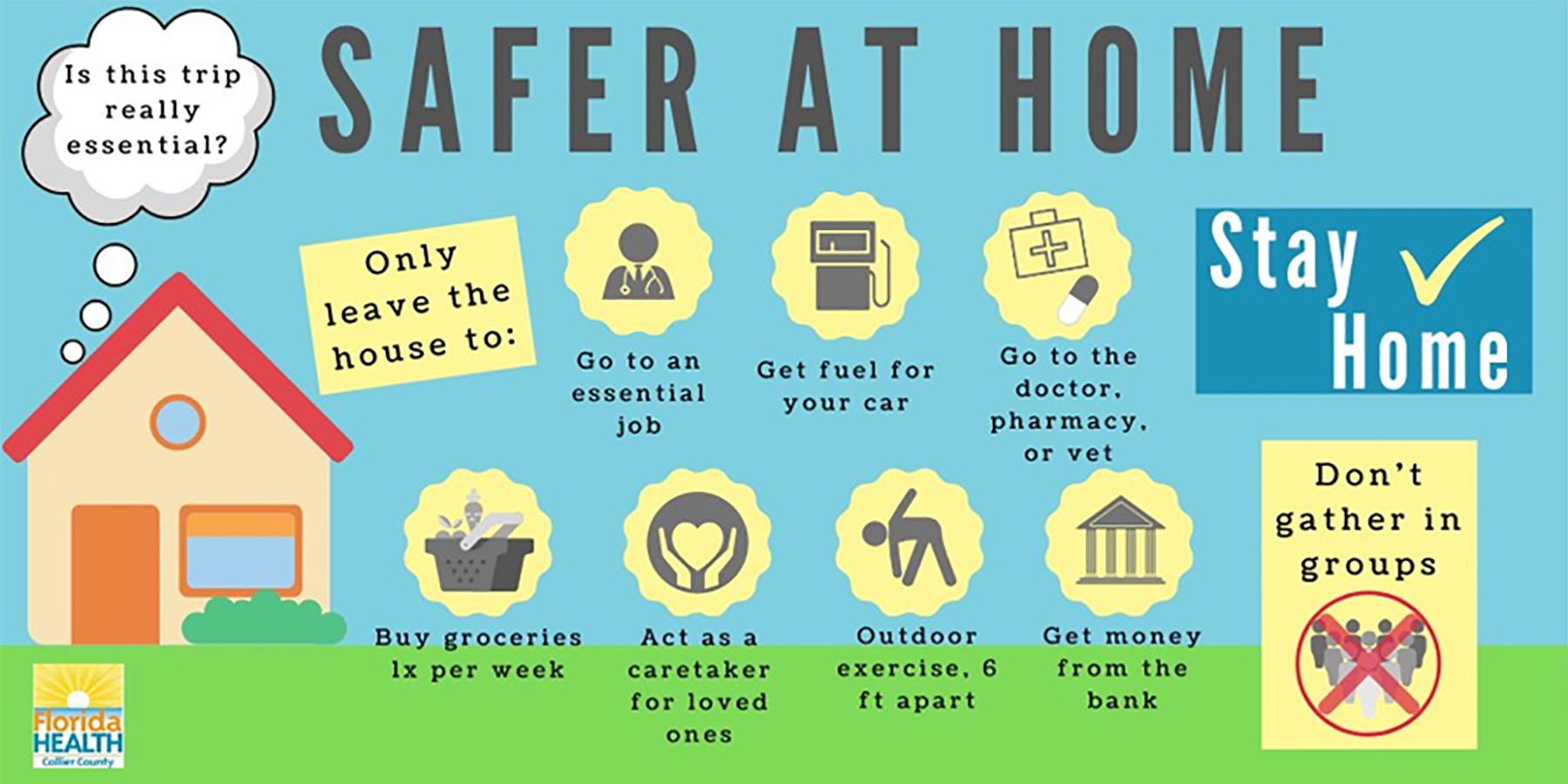 Latest Developments
COVID-19 Webpage for News and Resources
The BID has created a webpage to serve as a resource regarding news and updates on COVID-19 and our city and state's efforts to support the community during this pandemic. The BID will continue to share breaking news, resources and media from all BID digital platforms, including social media, BID newsletters and the BID website.
Positive Cases of COVID-19 in Florida Over 14,000 & 1 Million Worldwide
As of the evening of Tuesday, April 7, there are 14,747 positive cases of coronavirus (COVID-19) reported in the state of Florida, including 271 in Collier County, 439 in Lee County and 9 in Hendry County. There are now over 399,929 cases across the United States and more than 1.4 million worldwide.
Here are additional resources from the state and federal level:
To find the most up-to-date information and guidance, you can visit the Florida Department of Health's (DOH) COVID-19 webpage.
For information and advisories from the Centers for Disease Control (CDC), please visit the CDC COVID-19 website.
For more information about current travel advisories issued by the U.S. Department of State, please visit the travel advisory website.
If you are experiencing symptoms, or have traveled internationally or to a heavily-infected area recently, please contact your local County Health Department.
Click the button below to view Florida Health's Data and Surveillance Dashboard for Florida-specific data including County-by-County cases. The department has added new features to its dashboard tool, including the ability to see the number of cases in each individual zip code in Florida.
Florida's COVID-19 Data Dashboard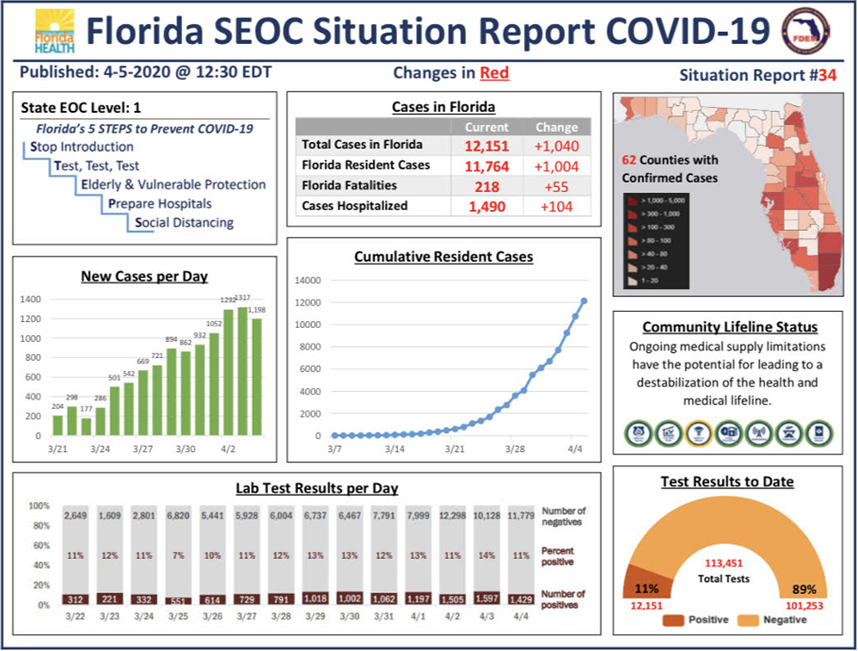 In Effect Now: Statewide "Safer-at-Home" Order
The Governor's "Safer-at-Home" Executive Order went in effect on Friday, April 3, to help curb the spread of COVID-19. Given the uncharted territory, we have received numerous inquiries as to what business and services may stay open or must close at this time. The Division of Emergency Management (DEM) is maintaining a list on their website on what is considered "essential services." To find out if your business is considered an essential service click here.
The Governor's office has also created a FAQ sheet providing guidance on his recent "Safer-at-Home" order. Click here for more information.
Remember: Whether your business or the activity you are participating in is deemed 'essential,' please continue to follow the CDC guidelines that have been established.
As clarifications and changes are made regarding the enforcement of the "safer-at-home" executive order, I will relay this information in future newsletters.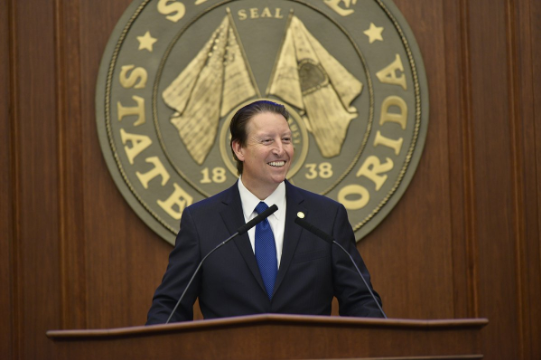 State Financial Outlook Update from Senate President Bill Galvano
By early May, as Florida will have gained additional data on general revenue collections, the second series of national forecasts will be released on COVID-19 impacts. All of this information will be utilized by our state economists as they begin the process of formally revising general revenue estimates for Fiscal Year 2020-21.
The Florida Senate is also evaluating provisions of the Coronavirus Aid, Relief, and Economic Security (CARES) Act, which was passed by the U.S. Congress, that will allow local governments and private entities, including the health care industry and small and medium-sized businesses, to apply directly to the federal government to access funding. Funds that pass through the state and directly to local governments and the private sector will ultimately impact our budget and Florida's economy in a positive way.
It is imperative the legislature remains mindful of how our state budget impacts our constituents and our economy, and we recognize the decisions we make must demonstrate fiscal responsibility while doing no harm.
Learn More About The The Coronavirus Aid, Relief, and Economic Security (CARES) Act
The Coronavirus Aid, Relief, and Economic Security Act, also known as the CARES Act, signed into law on March 27, 2020, expands Reemployment Assistance benefits. The Department of Economic Opportunity (DEO) is working diligently to incorporate the new provisions of the CARES Act to ensure all Floridians who are eligible get their full amount of benefits.
DEO will issue additional information about Pandemic Unemployment Assistance and Pandemic Emergency Unemployment Assistance as it becomes available. Benefits will be paid from the date they became eligible under the CARES Act. At this time, individuals who apply for Reemployment Assistance whose employment was negatively impacted as a result of COVID-19 will follow the same application, review and payment process as all applicants for Reemployment Assistance in Florida.
---
COVID-19 Resources
DEO Updates on Reemployment Assistance Accessibility
The DEO announced multiple actions taken to improve the accessibility for Floridians to the Reemployment Assistance program. Due to the COVID-19 pandemic, DEO is seeing historic increases in Floridians filing for Reemployment Assistance. Last week, Governor DeSantis signed Executive Order 20-93, directing DEO and other executive agencies to take all necessary actions to improve the Reemployment Assistance program.
The Florida Department of Economic Opportunity (DEO) announced the waiving of the requirement to wait a week to receive Reemployment Assistance benefits through May 8, 2020. The waiting week has been waived so eligible Floridians may receive the support they need to help recover from the current economic impacts of COVID-19.
Previously, Governor DeSantis waived the work search and online work registration requirements for Reemployment Assistance while the state works to stop the spread of COVID-19. Individuals filing for Reemployment Assistance will not be required to register in Employ Florida or submit information on a biweekly basis on the employers contacted each week. The waiving of the waiting week is applicable to anyone who has filed for Reemployment Assistance beginning March 29 through May 8, 2020.
New Paper Application for Reemployment Assistance & How to Apply
As many Floridians do not have access to a computer at this time, Governor DeSantis has instructed DEO to make paper Reemployment Assistance applications available for Floridians. Here are a few ways to access and submit paper applications:
Beginning this week, CareerSource locations across the state will be providing paper applications and assisting Floridians with submitting their Reemployment Assistance applications. Visit www.CareerSourceFlorida.com for information and center locations.
FedEx is offering free printing and mailing of Reemployment Assistance paper applications at over 100 storefronts across the state.
Applications can be downloaded at www.FloridaJobs.org/COVID-19 and mailed to:
Florida Department of Economic Opportunity
P.O. Box 5350
Tallahassee, FL 32314-5350
Download Reemployment Assistance Application
DEO Technology & Customer Service Improvements
In coordination with the Department of Management Services (DMS), the DEO has dramatically enhanced the online application system for Reemployment Assistance, CONNECT.
DEO has installed 72 new servers from the state's back up data center in Winter Haven to increase capacity. The system can now handle up greater capacity up to 120,000 simultaneous connections by individuals filing claims. An additional 10 servers are being installed to assist the CONNECT system this week.
During these historic times, the Governor has supported DEO by making resources available to assist with helping more Floridians as quickly as possible. Last week, DEO had nearly 200 staff working on the claims process for Reemployment Assistance.
Beginning Tuesday, April 7, more than 500 individuals will be providing support for the Reemployment Assistance claims process through contracts with customer call centers, CareerSource center staff and state employees.
By next week, that number will more than double when additional contracted staff, state employees and local workforce development boards are added to the team.
The Florida Department of Revenue has provided DEO with 579 additional employees to begin processing Reemployment Assistance applications. This week, more than 2,300 state employees have volunteered to be available to answer calls, reply to emails and process applications.
Small Business Administration Paycheck Protection Program
Small Business Administration's (SBA) Paycheck Protection Program website is now up and running.
The Paycheck Protection Program is a loan designed to provide a direct incentive for small businesses to keep their workers on the payroll. SBA will forgive loans if all employees are kept on the payroll for eight weeks and the money is used for payroll, rent, mortgage interest, or utilities.
You can apply through any existing SBA 7(a) lender or through any federally insured depository institution, federally insured credit union, and Farm Credit System institution that is participating. Consult with your local lender as to whether it is participating in the program.
Lenders may begin processing loan applications as soon as April 3, 2020. The Paycheck Protection Program will be available through June 30, 2020
Click the button below to learn more about the SBA Paycheck Protection Program.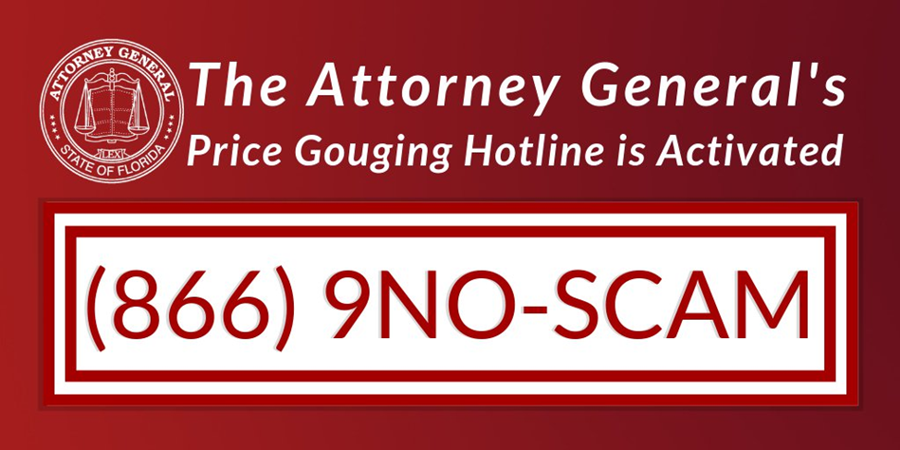 Reminder: Attorney General's Price Gouging Hotline
Attorney General Ashley Moody's Price Gouging Hotline is still actively working to protect Floridians. Law states in part that during a state of emergency, it is unlawful to sell, rent, offer to sell or offer for rent essential commodities, dwelling units, or self-storage facilities for an amount that grossly exceeds the average price for that commodity during the 30 days before the declaration of the state of emergency.
You can call the price gouging hotline anytime at (866) 9NO-SCAM.
---
Update from the Governor
Executive Order 20-95: Department of Revenue Emergency Order
On Monday, April 6, Governor Ron DeSantis issued Executive Order 20-95, directing the Department of Revenue to issue an emergency order suspending taxation imposed under Chapter 201, Florida Statutes, for notes and other written obligations made pursuant to Title I of the CARES Act. This allows employers that receive money from the federal CARES Act to use the full dollar amount to pay their rent and help their employees.
Executive Order 20-94: Mortgage Foreclosure and Eviction Relief
On April 2, Governor DeSantis issued Executive Order 20-94 to provide targeted, temporary relief for mortgage foreclosures and evictions for 45 days. This order will not relieve people from mortgage payments or rent payments.
Executive Order 20-93: Department of Economic Opportunity Unemployment Claim Processing and Staffing, and New Paper Applications
In response to the system overload at the DEO, Governor DeSantis recently issued Executive Order 20-93. The order directs all agency heads to identify and deploy personnel to assist DEO with their reemployment assistance efforts, including call center operations and other citizen services.
Additionally, in light of the increased call volume at DEO's reemployment assistance call center during the COVID-19 statewide emergency, DEO is now taking paper applications and making them readily available on DEO's website and throughout the state at each of the 24 Local Workforce Development Boards.
Executive Order 20-92: Amendment to "Safer at Home" Order 20-91
On April 1, the Governor issued Executive Order 20-92, to amend the language found in Executive Order 20-91. This new order provides that the "Safer at Home" order shall supersede order with any conflicting official action or order issued by local officials in response to COVID-19.
View All Executive Orders Here
Agency For Health Care Administration (AHCA) Creates Data Dashboard of Florida Hospital Bed Availability
AHCA recently published a data dashboard of current hospital bed availability to provide the public with greater visibility on hospital capacity and census. The dashboard includes four tabs with information on Hospital Beds by County, Hospital Beds by Hospital, ICU Beds by County, and ICU Beds by Hospital.
---
Local News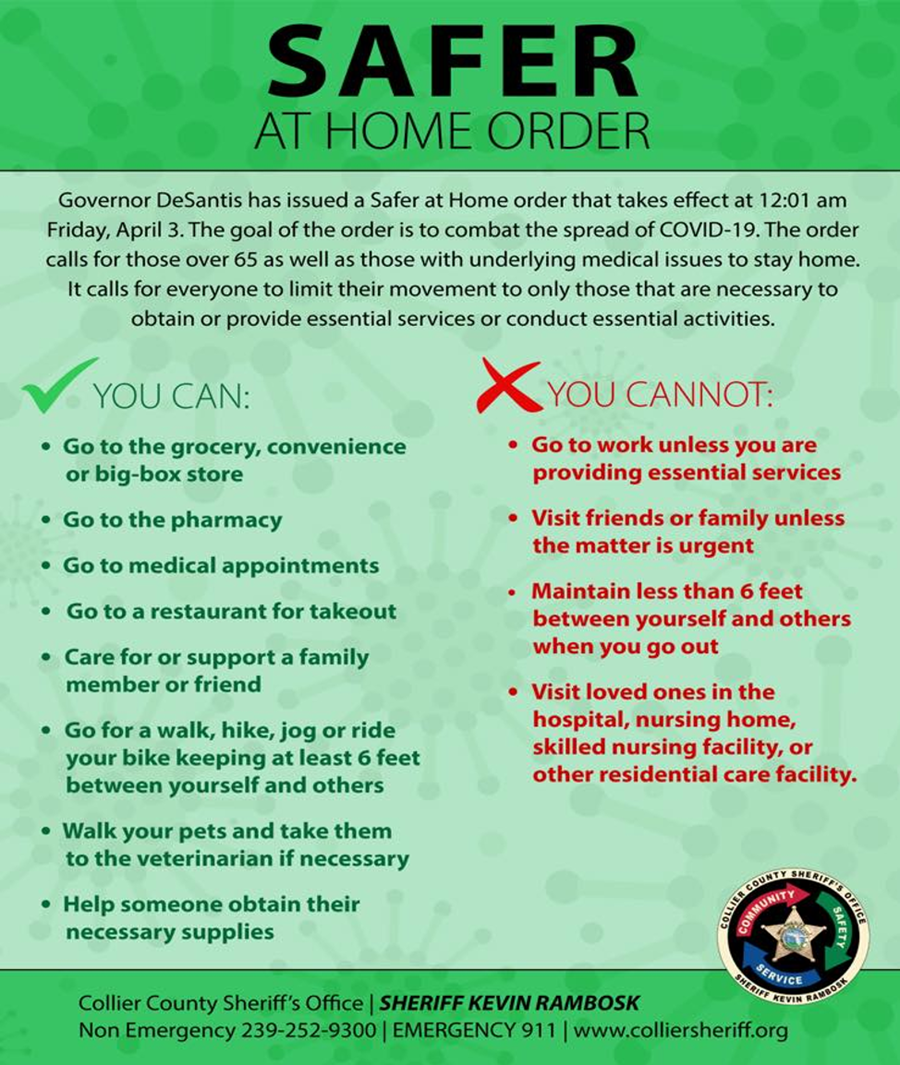 Local Resources & Protocol with New "Safer-at-Home" Order
Our local County Sheriff departments are working hard to ensure the community remains safe and residents follow state ordinances to combat the spread of COVID-19. Below are local COVID-19 resources and FAQs to help determine what is considered "essential services or activities" at this time.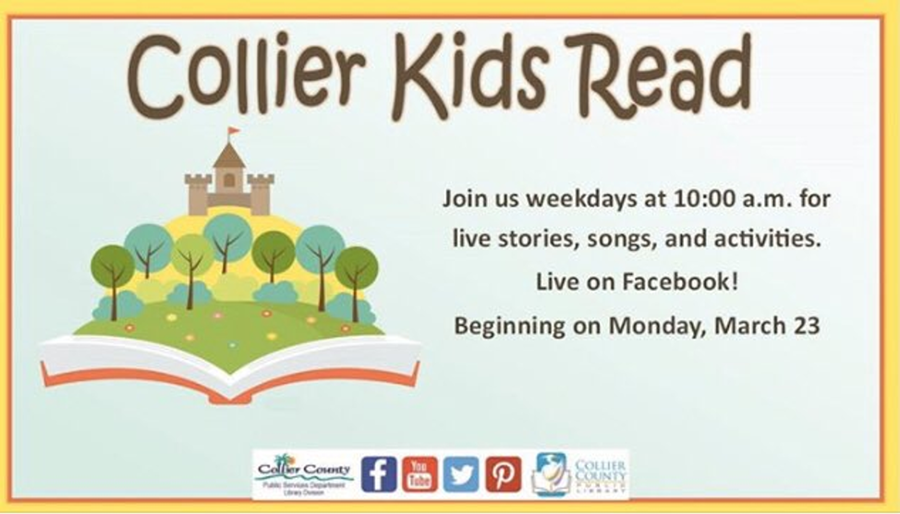 Collier County Library Hosting 'Collier Kids' Read Facebook Live
Every week at 10:00 a.m. the Collier County Public Library will host a children's book reading live on Facebook. The library is additionally extending due dates and waiving late fines during their closure to promote social distancing and encouraging residents to continue to stay home.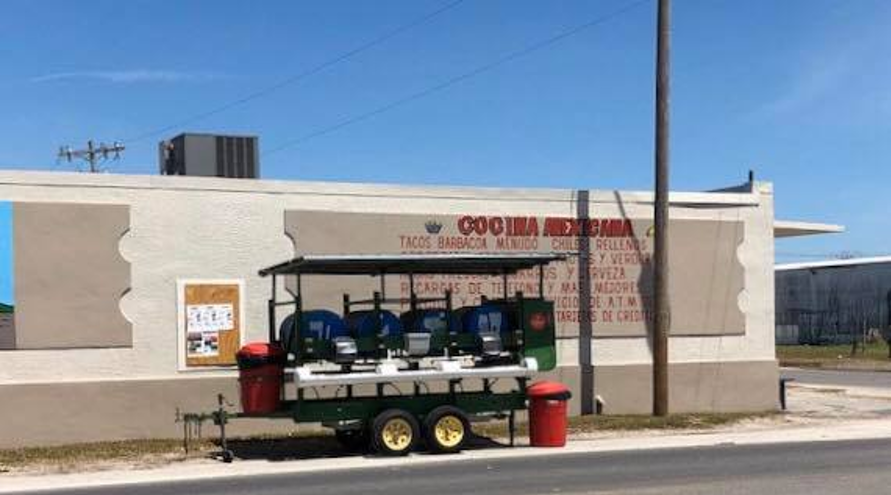 Immokalee Hand-Washing Stations Set-Up to Help fight COVID-19
The Collier County Sheriff's Office, Collier County Emergency Management, Immokalee Fire Control District, and local nonprofits collaborated with Lipman Family Farms to bring portable washing stations to Immokalee. The Florida Department of Health-Collier is providing the soap for the stations. Deputies will monitor the stations and Immokalee Fire will maintain the water supply.
Local COVID-19 Testing Locations
NCH Healthcare System, Lee Health, and Florida Community Health Centers, Inc. (FCHC) are currently offering COVID-19 testing by appointment only. For the latest updates on testing locations and how to schedule an appointment visit the links below.
---
For Your Health
Florida DOH Offering Community Action Survey
As Florida continues to work to fight the spread of COVID-19, the Florida Department of Health recently launched a new public website, Stronger Than C-19. The website is a community action survey designed for Florida residents to anonymously answer a brief series of questions that the Department will use to help inform and improve the state's response to COVID-19.
Each Floridian is being called upon to do their part to help slow the spread of COVID-19 in Florida by spending two minutes answering the community action survey questions. Once completed, users will receive guidance on prevention practices, testing and vulnerable populations.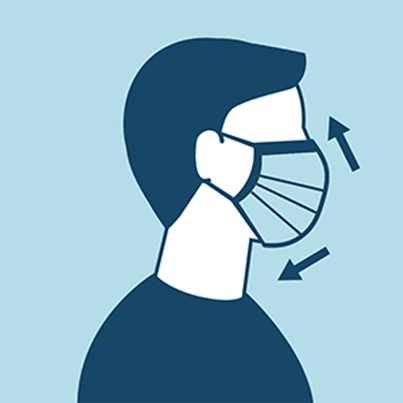 CDC Updated Guidance on Homemade Cloth Face Coverings
The CDC recently recommended wearing cloth face coverings in public settings where other social distancing measures are difficult to maintain (e.g., grocery stores and pharmacies), especially in areas of significant community-based transmission.
The CDC advises the use of simple cloth face coverings to slow the spread of the virus and help people who may have the virus and do not know it from transmitting it to others. Cloth face coverings fashioned from household items or made at home from common materials at low cost can be used as an additional, voluntary public health measure.
The cloth face coverings recommended are not surgical masks or N-95 respirators. Those are critical supplies that must continue to be reserved for healthcare workers and other medical first responders, as recommended by current CDC guidance.
---
Key Contacts
Federal & State COVID-19 News
The Florida DOH remains the best and most up-to-date resource for information and guidance regarding COVID-19 in our state.
Florida Department of Health (DOH)
Florida Health COVID-19 Data & Surveillance Dashboard
Centers for Disease Control and Prevention (CDC)
White House National Updates
World Health Organization (WHO)
Florida Department of Health
The Florida Department of Health is actively involved in enhanced surveillance for any respiratory illness that may be COVID-19. For any questions related to COVID-19 in Florida, please contact DOH's Call Center:
Please note the call center is available 24/7.
Epidemiologists will follow up on any suspected cases that meet criteria for COVID-19 to arrange for testing when needed and monitor contacts of any confirmed cases, if they occur. Epidemiologic consultation is available 24/7 through your local county health departments and Bureau of Epidemiology.
Florida Bureau of Epidemiology: 850-245-4401
Local County Health Department Offices
Collier County
Immokalee Office: 239-252-7300
Naples Main Office: 239-252-8200
Hendry County
Clewiston: 863-983-1408
LaBelle: 863-674-4041
Lee County
Main Office – Michigan Clinic: 239-332-9501
Pondella Clinic: 239-461-6100 (for appointment)
WIC – Bonita Springs: 239-344-2000 (for appointment)
WIC – Lehigh Acres: 239-344-2000 (for appointment)
Emergency
Dial 911
Emergency Hotline: 311 or 239-252-8444
City of Naples Emergency Services: 239-213-4844
American Red Cross: 239-596-6868