It is also a time of eggs, bunnies that hide them, and children who gleefully hunt them. For those families that do celebrate Easter but don't want to cook, many of our fine restaurants along Fifth Avenue South are featuring special brunches and dinners Easter Day, April 17. So, check with your favorite and see what's on the menu.

This April on Fifth Avenue South also happens to feature a number of philanthropic events. I encourage you to participate in all of them. The causes range from supporting research for a cure for Alzheimer's to helping rescue young victims of sex trafficking to providing grants and scholarships that help young artists.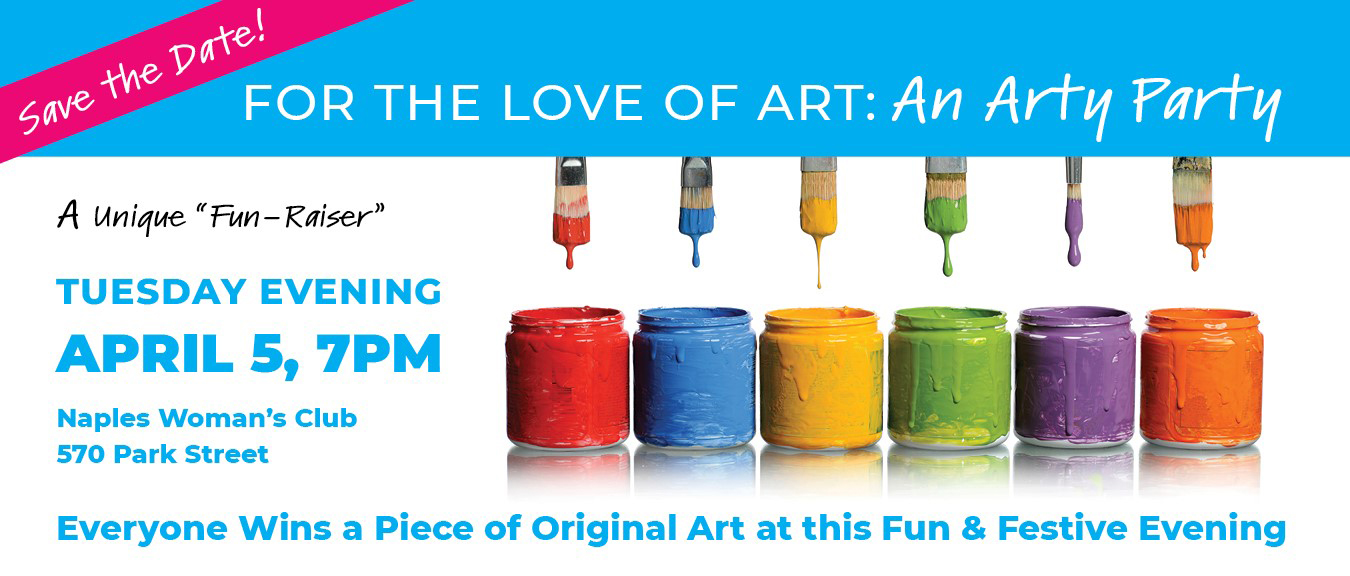 April 5, 7:00 p.m. - For the Love of Art: An "Arty Party"

The Naples Woman's Club (NWC), just off Fifth Avenue South at 570 Park Street, has teamed up with the Naples Art District to present a fun and unique event to promote the arts.

Guests will receive a number when they arrive. The numbers will be picked at random so each guest can choose an object of art created and donated by a Naples Art District artist. After that, the fun begins, as guests then quickly "dart" to select their favorite with everyone leaving with something special. Demonstrations, several silent auction items, bubbly, and desserts will also be a part of the "Arty Party".

Net proceeds from the event will support art grants to schools and organizations and youth art scholarships. Tickets, which include a donation to these programs, are $100 each and are available at www.napleswomansclub.org.


April 14, 3:00 - 6:00 p.m. - An Afternoon with Authors

Also sponsored by the Naples Woman's Club (NWC), "An Afternoon with Authors" will feature NY Times best-selling authors Kate Quinn, Patti Callahan Henry, and Weina Dai Randel who will be on hand to discuss their latest books. The authors are donating their time and star power to delight audiences with stories about how they created their awarding winning novels, take questions, and sign their books. Books include: The Diamond Eye, Surviving Savannah, and The Last Rose of Shanghai.

The event is chaired by local Naples' resident and NWC member, Dianna Rostad, USA Today bestselling author of You Belong Here Now. Dianna and the other authors are passionate about helping victims of sex trafficking.

Tickets are available online at www.napleswomansclub.org/authors and are $150 plus a small processing fee. The cost includes a donation for a grant from the NWC to Path2Freedom, a Naples-based organization that provides rescue and rehabilitation programs for young victims of human trafficking.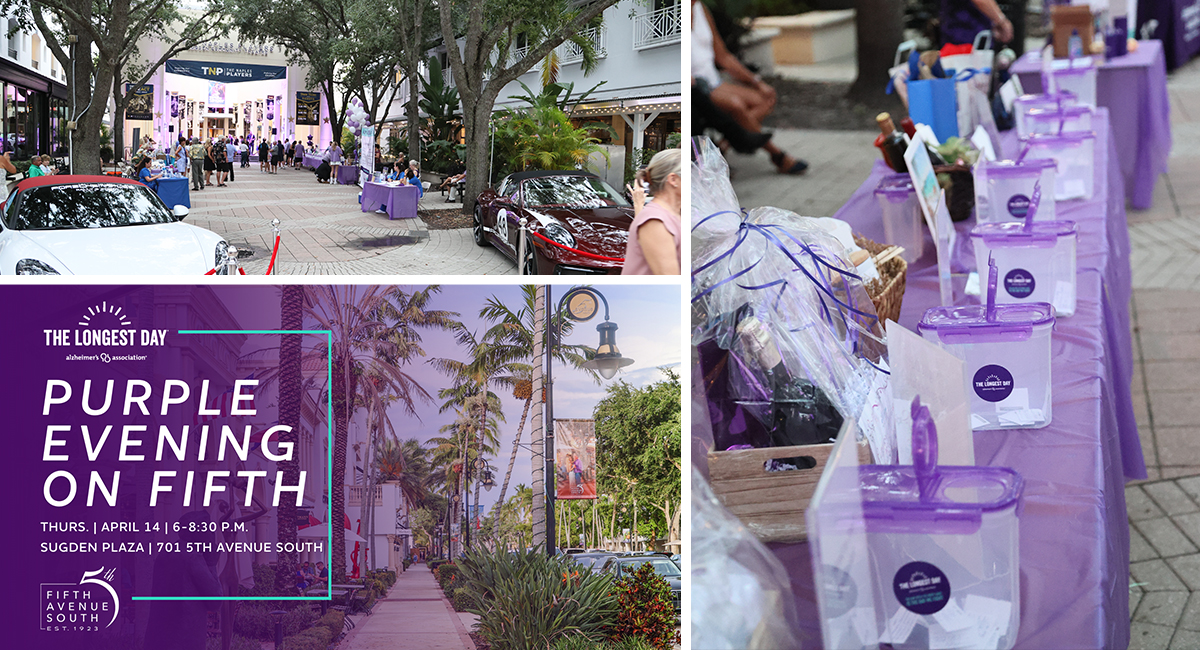 April 14, 6:00 - 8:30 p.m. - Purple Evening on Fifth

The Fifth Avenue South Business Improvement District (BID) is partnering with the Alzheimer's Association, Florida Gulf Coast Chapter, to host the Second Annual Purple Evening on Fifth. Last year's event was a huge success, allowing the Chapter to achieve its goal of raising more than $150,000 for research toward a cure for Alzheimer's disease and other dementia, as well as caregiver support. BrightStar Care, Naples Paradise Living Group, and Tieger Public Affairs are also hosting the event again this year.

According to Lisa Kiddon of the Alzheimer's Association's Gulf Coast Chapter "more than six million Americans in the U.S. are living with Alzheimer's, which is expected to increase to 12.7 million by 2050 if a cure or treatment is not found. The state of Florida has the second largest number of people aged 65 and older with Alzheimer's (580,000), and Collier and Lee County have approximately 40,000 residents combined living with the disease."

Purple Evening on Fifth will be held in Sugden Plaza and will include live musical performances, a raffle featuring donations of baskets, gift certificates, and other contributions from generous businesses and individuals. Attendees will also have the opportunity to participate in a fun event, where the winner will receive an exquisite pair of diamond earrings, donated by Provident Jewelry. All participants will receive a pair of beautiful cubic zirconia earrings set in sterling silver and donated by Best of Everything. Both of these generous businesses are located on Fifth Avenue South. Regardless of who wins, this will undoubtedly be a sparkling highlight of Purple Evening on Fifth. And help raise money to ENDALZ!