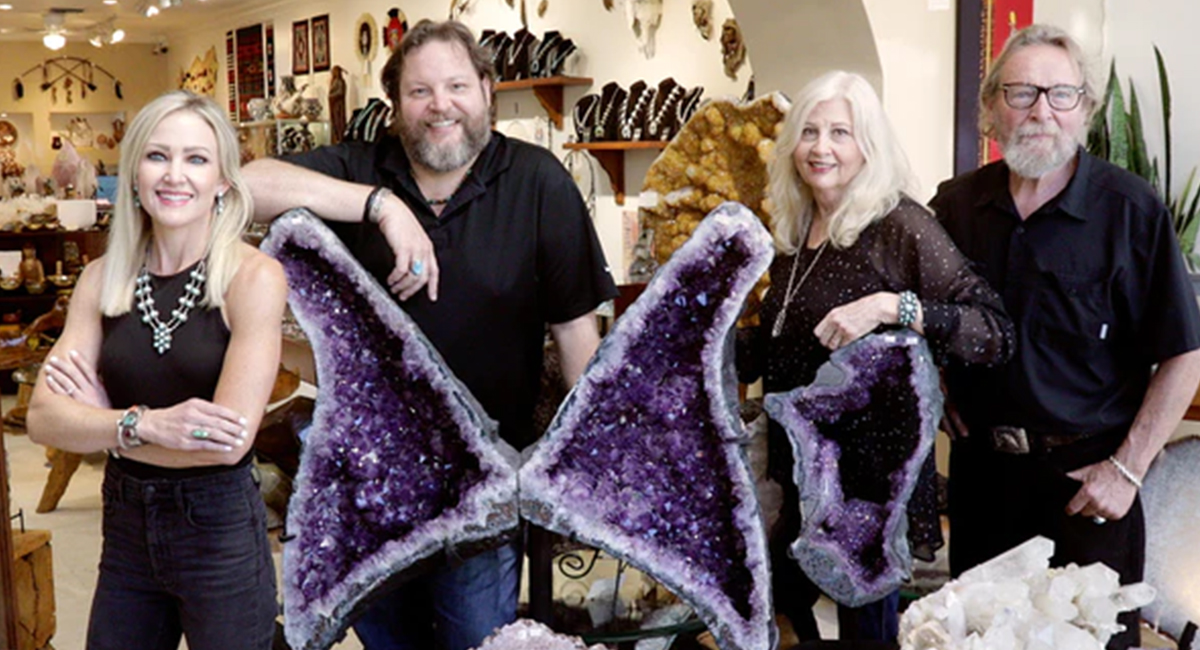 Above: Nelson Family

Owners Craig and Deborah Nelson had a long-time, deep connection to Native American art, culture, history, and spirituality, so featuring these precious works of art in their shop seemed only natural. Well, it took off from there, and in no time, they moved their business to main street at the slightly larger town of Oconomowoc, Wisconsin, first settled by members of the Potawatomi and Winnebago tribes. The couple began making multiple trips out West and more importantly, making connections with representatives of the Navajo, Zuni, Santo Domingo, and Hopi tribes, among others.

The business grew over the years, and the Nelsons began exploring the idea of opening another store but this time in sunnier climes. Deborah's father lived in Naples, as well as other relatives, so in 1996, they decided to locate on Fifth Avenue South. Deborah ran the Naples store, while Craig stayed behind to manage the Wisconsin operation. Ultimately, due to the success of the Fifth Avenue South store, the Nelsons sold the Wisconsin store and in 2001 opened another Silver Eagle Gallery in Highlands, N.C. Today, the couple's son Ben, a fine arts major with a focus on glass blowing, silversmithing and ceramics, is the Highlands' gallery manager and his wife Mia from Bulgaria is also involved in the family business.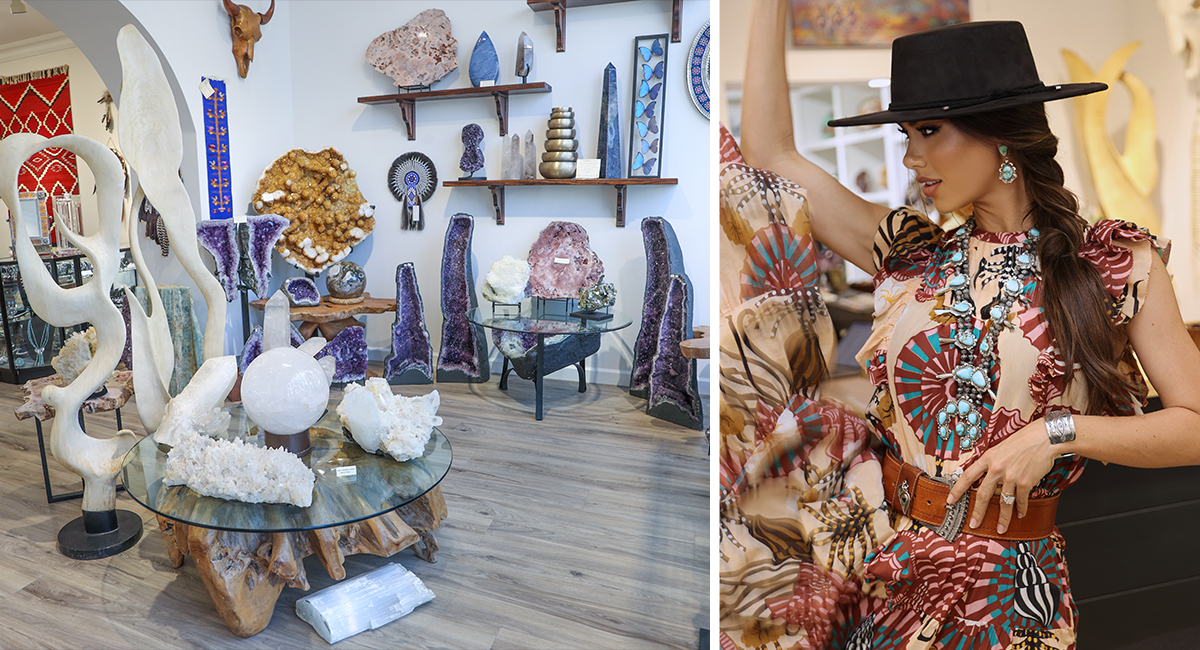 "Silver Eagle Gallery is dedicated to presenting an authentic American art form," says daughter Heather Nelson Neils, an advertising major and photographer who spent 10 years in New York City and Miami in the fashion industry. Heather joined the family business in 2011 as the Naples' gallery manager and head of its website sales division. She says, "The rugged spirit of Native Americans is part of our cultural history. Turquoise jewelry is ageless…timeless. Through the years, Native Americans have experimented with even greater variations in design. The fine craftsmanship of their jewelry is recognized worldwide."

In addition to Native American jewelry, the gallery also carries contemporary sterling silver jewelry from top non-Native Americans, as well as beautiful crystals, gems, minerals, and teakwood sculpture from around the world.

"We handpick everything, inspect and authenticate it," says Deborah, "especially when it comes to our Native American art."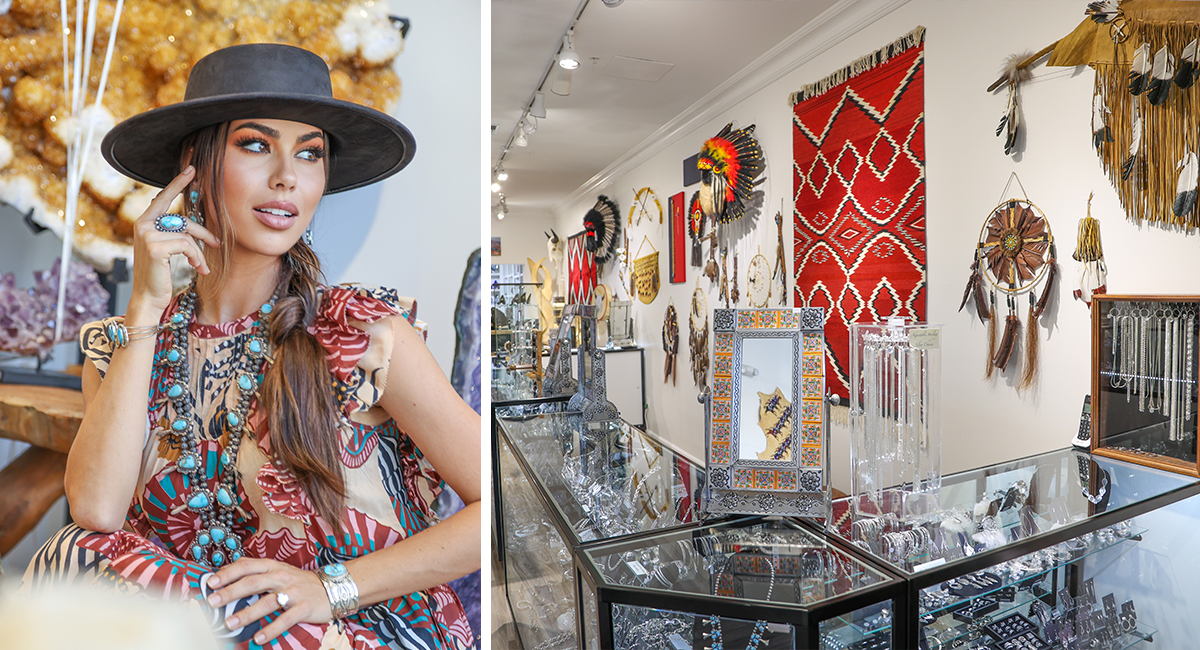 "Our family has been honored to represent the work of more than 200 talented Native American artists and more than 20 tribes for almost 50 years and to do so in a way that avoids cliches and stereotypical thinking has been a joy and a privilege."

The Silver Eagle Gallery is another survivor of Hurricane Ian. With more than 2 ½ feet of water damage, all the store's furniture, walls, and floors were destroyed. A recent reopening had customers commenting "just awesome" on the store's new look after renovations.

When asked about being on Fifth Avenue South, Heather responded "Fifth Avenue South is such a cool place to be with people coming here from all over the world. Our customers are great, and with the new stores and restaurants along Fifth Avenue South, there is so much energy. Fifth Avenue South is truly the place to be in Naples."

While Craig and Deborah claim to be retiring, Heather thinks that will be a real challenge. "Dad has been the outside guy, who goes out West, and gets to make the selections, while Mom has been the insider handling the financial side of the business. They both love what they do," says Heather with a smile.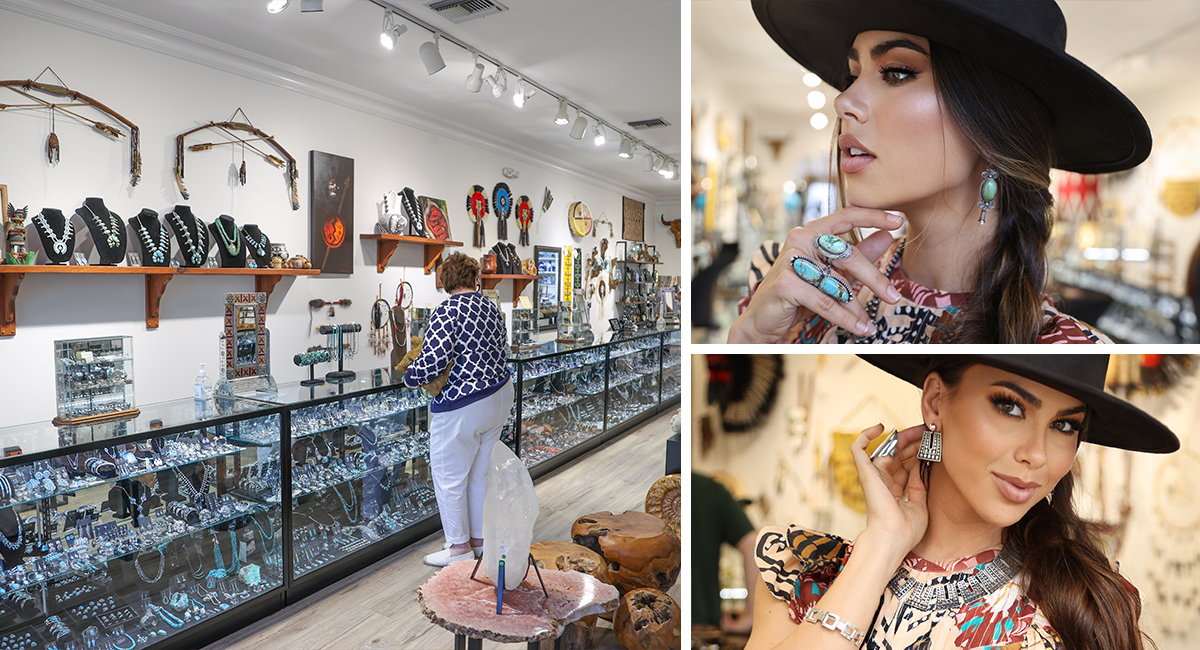 With so many interests, it's doubtful that either will be bored, if they do retire. Craig is a botanist by training, but he's also a jewelry maker himself, who rides a Harley-Davidson motorcycle, and fishes and gardens in his spare time. Deborah majored in fine arts and has always had a passion for music and art, when she's not focusing on transcendental meditation, hypnosis, quantum physics, and spiritual counseling.

There is a Native American proverb that says, "Listen to the wind, it talks. Listen to the silence, it speaks. Listen to your heart, it knows." One thing for sure: The Nelson family members have certainly listened to their hearts.
Learn More