The Phelan Family
Joins Fifth Avenue South
With the recent acquisition of Culinary Concepts, the phenomenal Phelan family of restaurateurs became a part of our own Fifth Avenue South family of businesses.

While the Phelan family boasts a portfolio of 25 restaurants and a reputation for incredible food and first-class service, the road to Fifth Avenue South has been far from smooth.

In the late 1970s, Tony Phelan, the family patriarch was an upcoming star in Norman Brinker's Steak and Ale empire, headquartered in Texas. After being sent to Florida to open yet another Steak and Ale, Tony returned to Texas with a hankering to start his own restaurant concept. In the early 1980s, Tony's dream began to take shape. O'Phelan's Irish Pub became a quick success and another three restaurants followed. Then it all fell apart in the mid-1980s when the Texas Savings and Loan and oil crises occurred.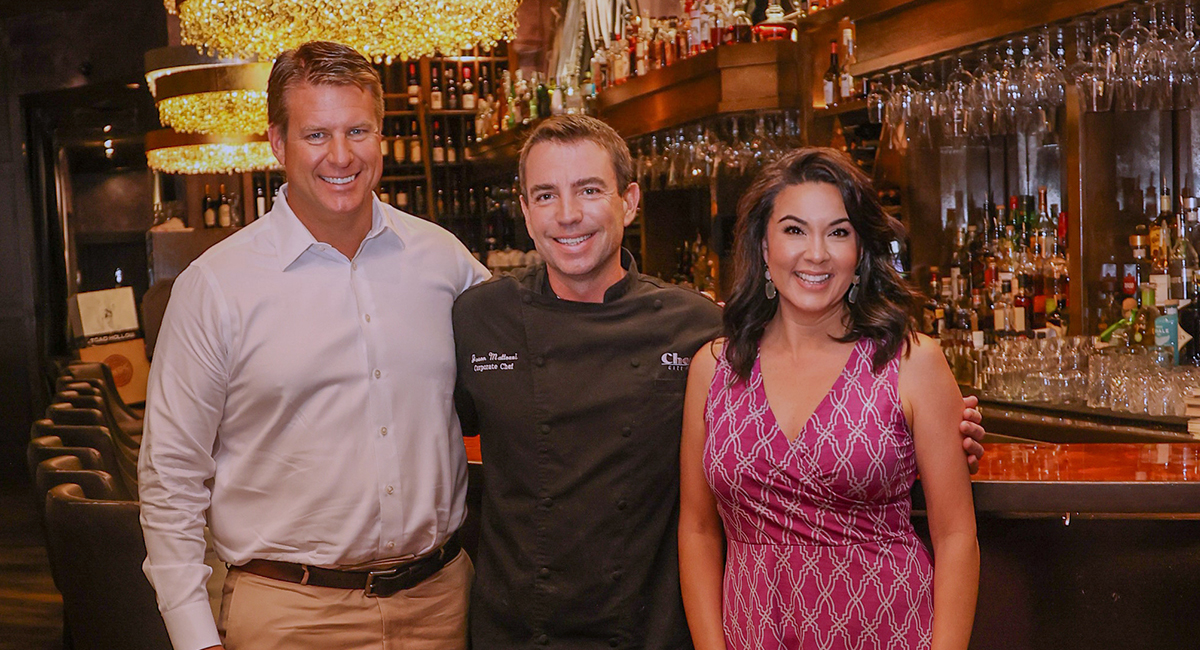 According to son Grant Phelan, CEO of the family business today, who was only twelve years old at the time of the S&L crisis, the economy and their lives went downhill. "It was so hard to watch my parents go through it all. My dad wanted to get as far away as possible, and a friend who lived in Naples suggested we pick up roots and head for Florida. We packed up everything and loaded it on a flat-bed trailer. It was August of 1989, when we arrived in SWFL. I took my bike off the trailer and took a ride. It was so beautiful, even the medians on the roads were more beautiful than anything we had in Texas," noted Grant.

Tony took a job as a server at The Dock at Crayton Cove, and he and his wife Kathleen, a schoolteacher, enrolled the boys, Grant and Adam, in Pine Ridge Middle School. Grant became a bagger at Publix to help out. They scrimped and saved and when Grant graduated from high school, he had "hospitality" in his blood and got accepted at the highly regarded Cornell School of Hotel Administration.

Then one day Tony comes home and announces he has been diagnosed with cancer and given two years to live. If that didn't shake the family to the core, his next statement did. "What do you think about opening another restaurant?" he asked. Before the family members could barely respond, Tony announced he had already signed a lease for a 1500 sq. ft. place in Bonita Springs. With only 12 tables the concept was simple: bring the best the Gulf of Mexico has to offer from local fishermen in local waters and deliver it to the table in a fun, down-to-earth atmosphere. Kathleen named the restaurant "Pinchers." Grant came home from Cornell and was the first chef at the first Pinchers. He took courses at FGCU and graduated from Cornell in 1999.

Since that first Pinchers' opening in 1997, the Phelan family has literally "clawed" its way to the top, opening 11 more Pinchers' restaurants in Florida.

Tony went on to survive cancer and the family continued to add to its portfolio, with concepts that include Texas Tony's Rib & Brewhouse, Deep Lagoon Seafood, Two Fillets, Phuzzy's Boat Shack, CJ's on the Bay, and The Bay House, among others.

During this time, the two boys continued to work in the business, Grant as CEO and younger brother Adam in administration. In order to deliver the freshest seafood available, Grant established a working relationship with Island Crab Company on Pine Island, and in 2008 the Phelan's joined forces with the Haugland family to become co-owners. This partnership has enabled Pinchers to ensure the freshest blue crab, stone crab, grouper and other Gulf caught fish are delivered "from the water to the table" every day to their restaurants.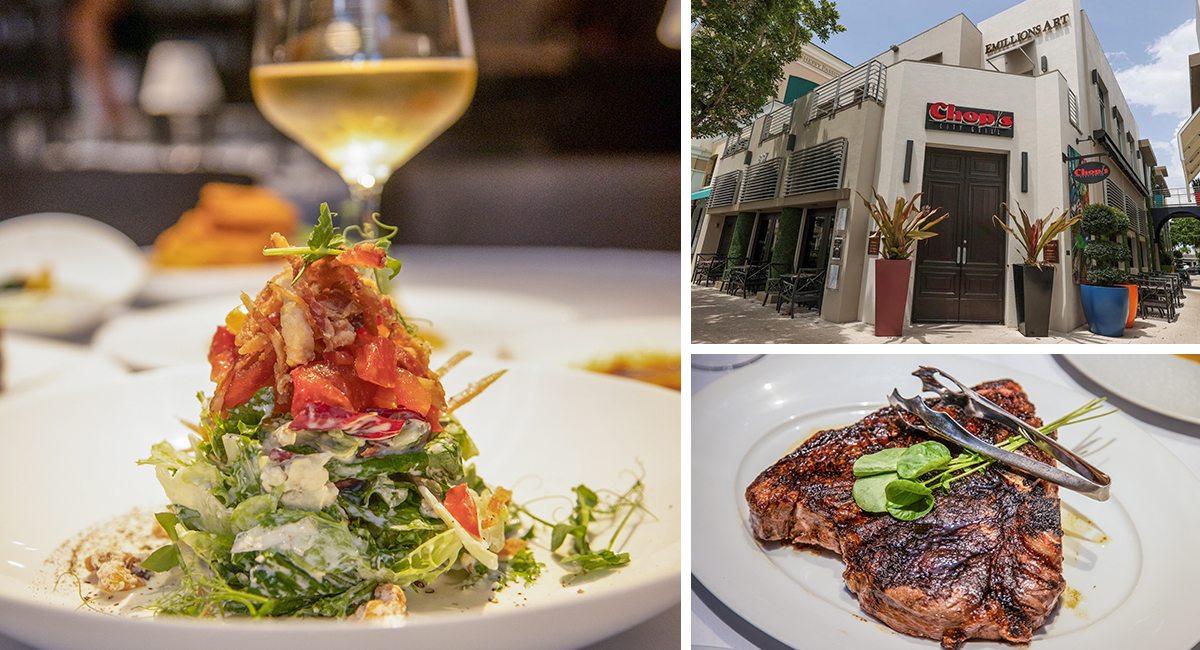 Grant also negotiated the Culinary Concepts acquisition, which includes three restaurants on Fifth Avenue South, Chops City Grill, Pazzo! Cucina Italiana, Yabba Island Grill, and another Chops City Grill in Bonita Springs. "We plan on delivering the same incredible quality of food and service Naples' residents and visitors have come to expect at this Fifth Avenue South trio of exceptional brands built by Skip Quillen. Plus, we expect to keep the amazing staff as well," says Grant.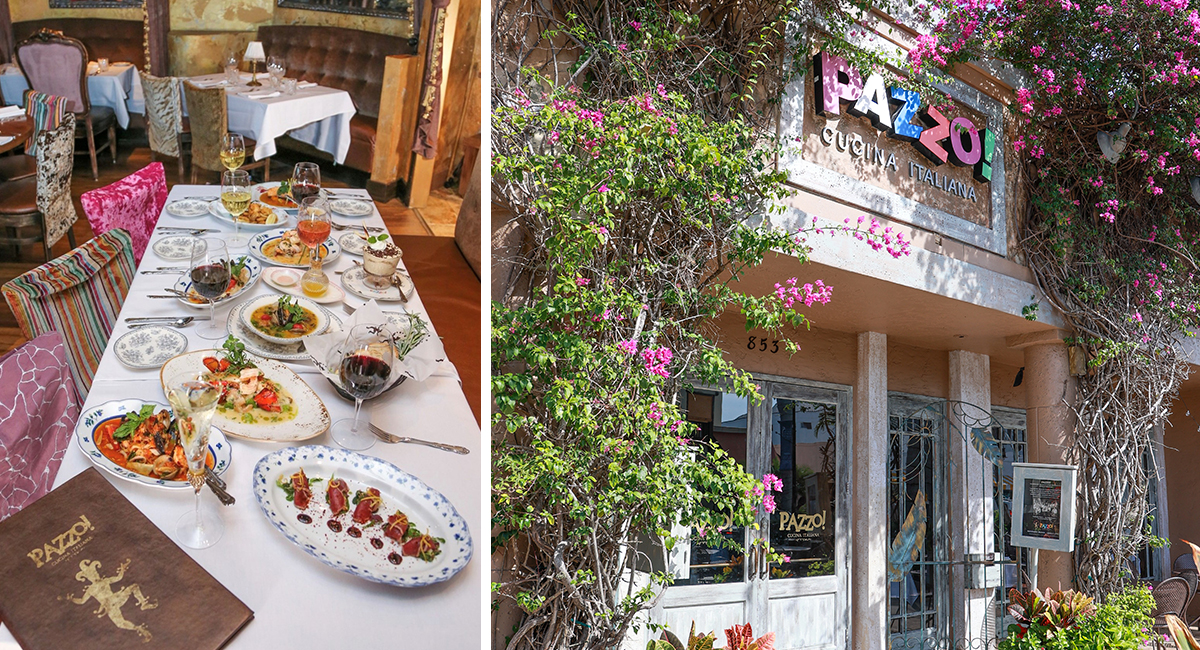 "The only change will be at Yabba's. It will be renamed Keewaydin's and will be an upscale, but casual, seafood and steak restaurant. We expect to open this coming November with a new décor and a new menu," says Grant.

Looks like the Phelan family legacy is continuing today with two of Grant's four children already interested in the business. Grant says, "Our family mantra has always been that SWFL is God's greatest dining room. We feel so blessed to now be a part of the Fifth Avenue South family. It's truly the greatest street in Florida."

We agree and are fortunate to have the Phelans join us.