Meet Skip Quillen
Fifth Avenue South's Comeback Kid
Over the last five years, Skip Quillen, owner of Culinary Concepts, which includes three restaurants in Naples on Fifth Avenue South and two more in Bonita Springs and Estero, invested millions of dollars in remodeling or upgrading all five.

As a result, Skip hadn't had a vacation in ages. So, when he and his girlfriend Loretta decided to take a mid-September cruise on the St. Lawrence Seaway, he was excited to be headed to cooler weather and a relaxing and long-awaited voyage. Then it happened. Fiona, a CAT 4 hurricane that avoided Florida, headed toward Bermuda, and then throttled Canada's Nova Scotia and Newfoundland with a vengeance.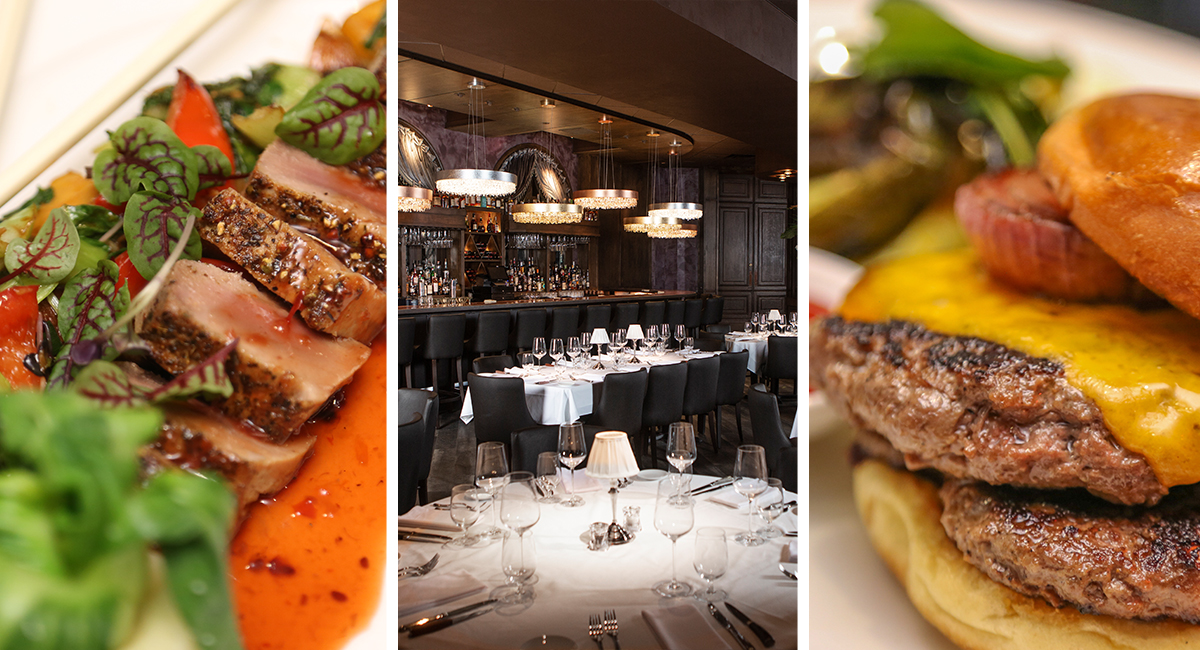 Above: Chops City Grill
While bobbing around in the St. Lawrence Seaway, Skip learned of something much more terrifying: Hurricane Ian was headed toward the west coast of Florida. Although Ian was supposedly headed for Tampa, Skip had a sick feeling. While it could have been sea sickness from the thrashing their ship was taking from Fiona, he also knew his restaurants were at risk if Ian decided to make landfall south of Tampa. They tried to get off the ship to get back to Naples but had to wait until they entered U.S. waters.

By the time they exited in Boston, Ian had already landed. Skip returned to find he had lost his entire home, which will have to be leveled, and his mom had lost everything in hers, as well as fractured several vertebrae during the storm. Skip knew immediately the restaurants on Fifth Avenue South were in trouble. "When I walked in, I saw how bad it was; the water level mark was 3 ½ feet on the walls of both Pazzo and Chops. Luckily, Yabba had survived," Skip said. "We had never been through anything like this…so much damage and worse than we could have ever imagined. When bad water and sea water get into the equipment, it destroys everything."

Skip was determined to reopen before Thanksgiving but trying to get contractors to do the work was an immediate challenge. "There were so many scammers out there," said Skip. "I had bids as high as $250,000 for each restaurant just to remove the dry wall. Fortunately, I was able to hire some of the contractors who did the original remodel work. They were amazing."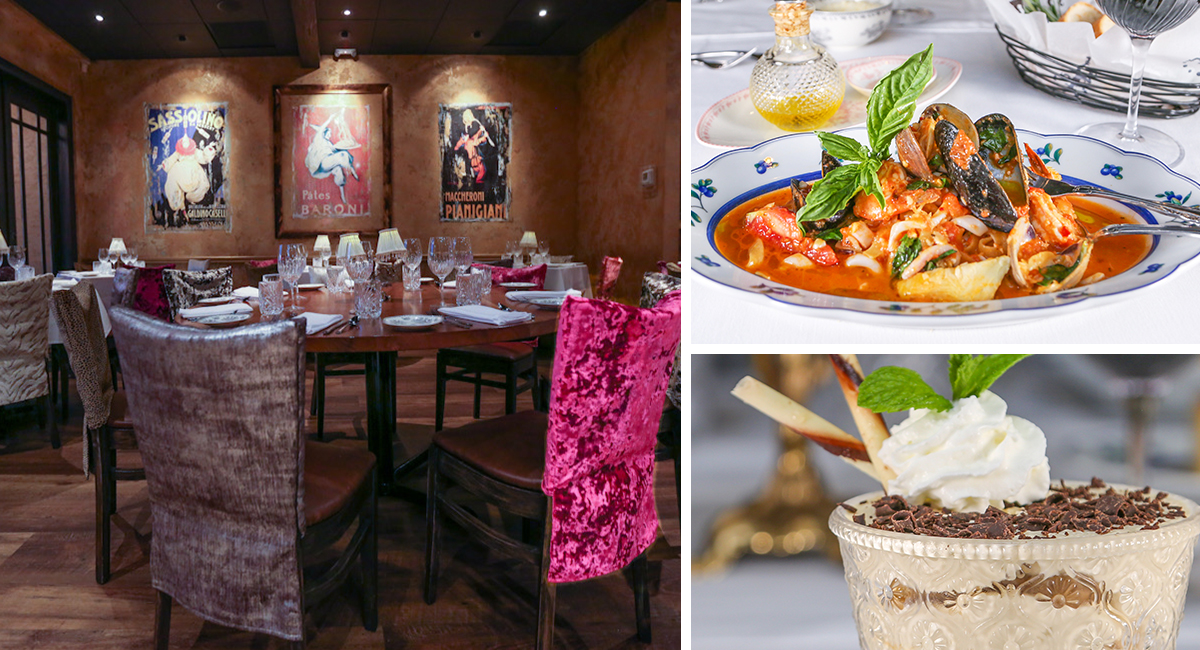 Above: Pazzo! Cucina Italiana
"Our goal was to get this done within seven weeks, and we did it," said Skip. "We literally replaced all the dry wall four feet up, new wood for floors and cabinets, and then we had custom finishing done by several artists. Today, Pazzo and Chops are more beautiful and elegant than before Ian. We really hit this out of the park."

The amazing thing about Skip is that throughout the seven weeks of renovation, he kept his entire staff on the payroll. "Our employees and their families had already been through so much," Skip said. "Many of them had also lost their homes during Ian. Having them go without a paycheck for that long was just not an option." Chops and Pazzo combined employ approximately 100 people.

Pazzo! Cucina Italiana, the restaurant's full name, is a major landmark on Fifth Avenue South. Established by Skip 28 years ago, it is also the oldest and continuously owned Italian restaurant in the City of Naples. A remarkable entrepreneur, Skip, who trained as a chef at the Culinary Institute of America in New York and got his first job in Florida working as a cook for Tony at Ridgway's, opened Chops City Grill in 1997 and Yabba Island Grill in 2000. Each restaurant seats approximately 50,000 customers each year with around 30,000 each in season. Skip says so far business is down about 25% due to the recession, the hurricane, and a dip in tourism, but he is confident when customers have a chance to dine in the beautiful new interiors that percentage will shrink.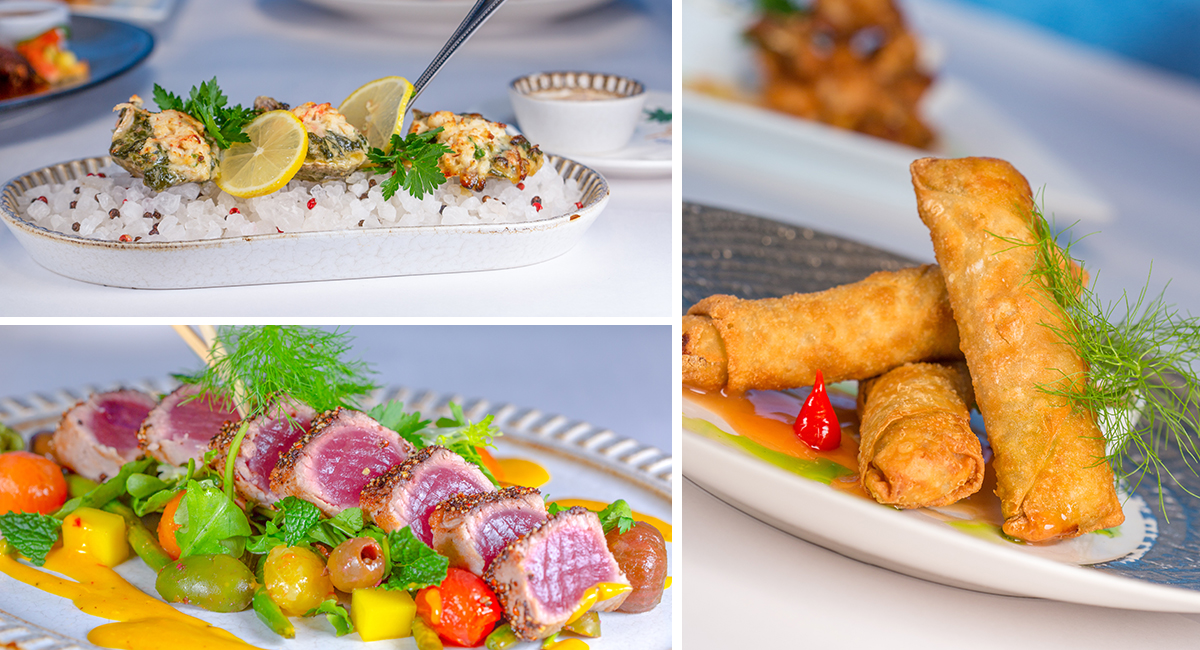 Above: Yabba Island Grill
"The last eight years, we've seen one thing after another," said Skip. "From rent escalations, to seasonal worker shortages and lack of employee housing, it has been challenging. The pandemic was very stressful, but nothing like the hurricane."

Skip loves being on Fifth Avenue South. In fact, he is credited with the vision of having a Business Improvement District (BID) and proposed it to the city council more than a decade ago. After reading a book about how these public/private partnerships work, which highlighted NYC's Times Square as a success story, he took the idea to the city council and said, "we can and should do this in Naples." Today, the Fifth Avenue South Business Improvement District drives the Fifth Avenue South's marketing, events, and special project needs.

"Fifth Avenue South just works…people come here from all around the world," noted Skip. "Fifth Avenue South is a reflection of the community around it…where there is a sophistication and understanding that to do better is to do good." Spoken like a true comeback kid!
Learn More