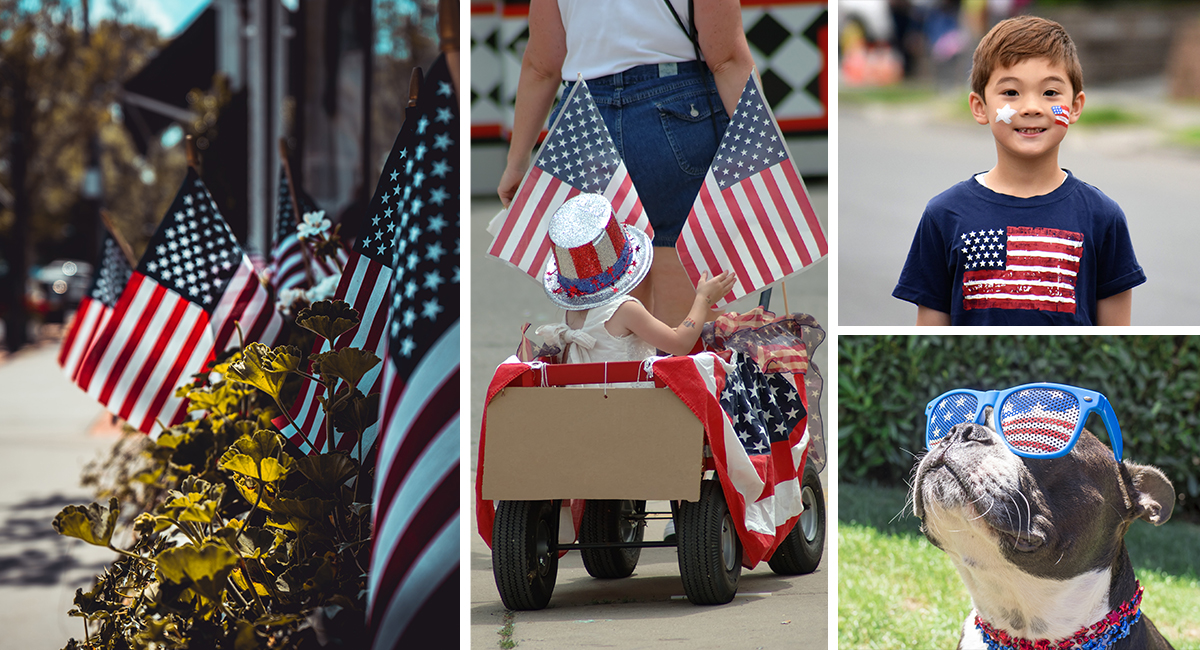 Bring your family and friends downtown and join in America's big birthday bash, celebrating our break from Great Britain with the passage of the Declaration of Independence by the United States Continental Congress on July 4, 1776.

Fifth Avenue South stores and restaurants will be open, so enjoy the day and evening on Fifth Avenue South after our Annual Parade of floats, vintage cars, marching bands, flags, celebrities and more!!

The parade starts at 10:00 a.m. and ends around noon. Participants will travel along Broad Avenue South to Third Street South, then proceed to Fifth Avenue South and then turn on Eighth Street South, go past City Hall and end at Eighth Avenue South. Fifth Avenue South will be closed to traffic between Third Street and Eighth Street South. Learn More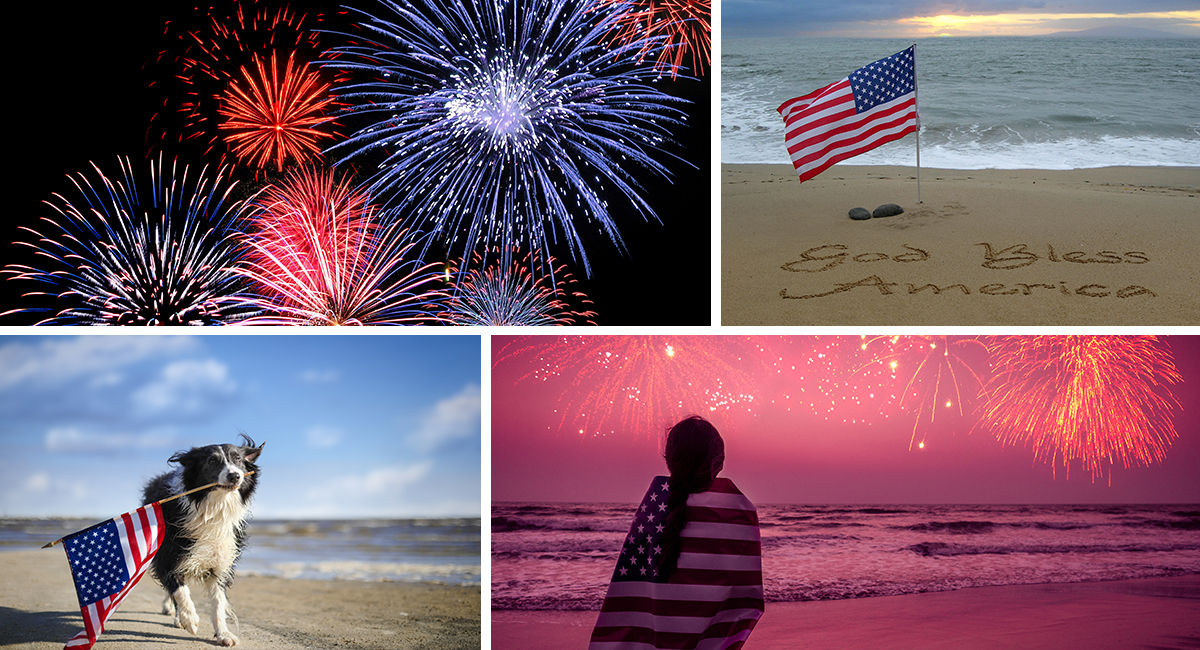 Later in the day, the skies over the Gulf will glow with pride and patriotism, as Naples celebrates our nationhood with our Annual Fireworks display, launched from a barge north of Naples Pier. The fireworks begin around 9:00 p.m. and last about an hour. If you want a good view, it's best to get to the beach early with your chairs and blankets. The Naples Pier will actually be closed to pedestrians from 6:30 p.m.-11:00 p.m.

The fireworks are some of the very best in the country, and the twinkling armada of boats anchored off the beach is an amazing sight itself. Please be advised that use of fireworks and sparklers is strictly prohibited. Learn More

Happy Birthday America!!!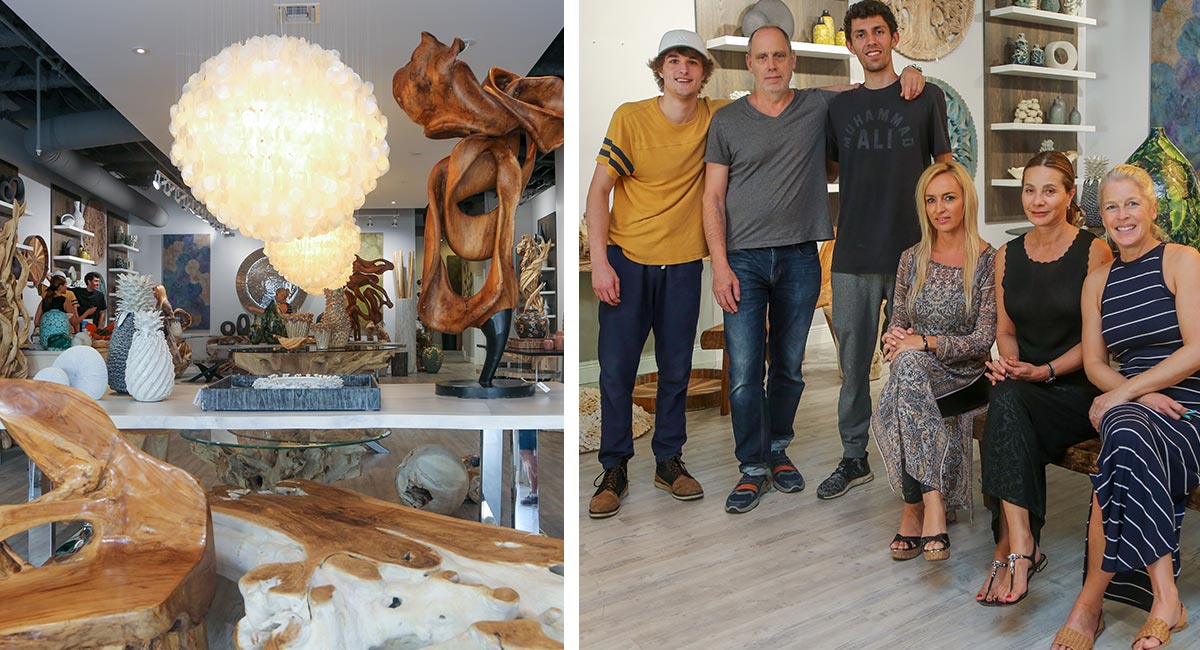 Created and Curated by Cocoon
Located at 602 Fifth Avenue South, Cocoon Gallery is one of our more recent additions to the Fifth Avenue South family of businesses.

As a preeminent creator and curator of modern organic furniture, sculpture and other custom works of art, Mitchell Siegel, founder of Cocoon Gallery, is truly a visionary when it comes to using earth's treasures to develop one-of-a-kind residential or commercial masterpieces.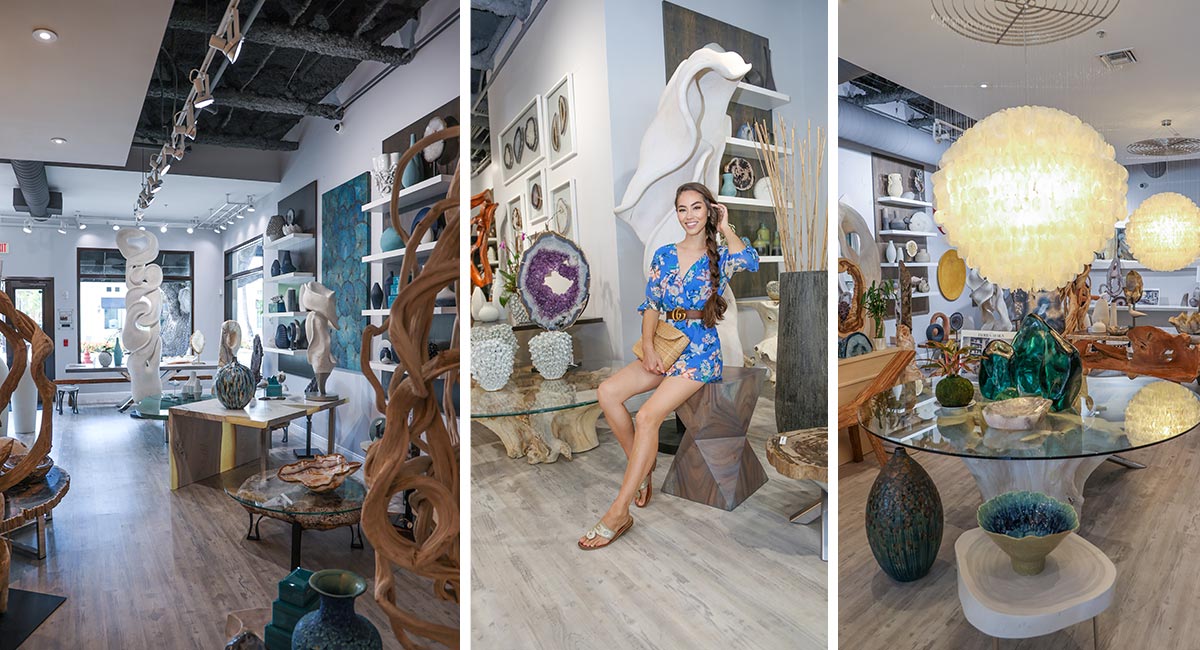 Mitchell established Cocoon Gallery more than 20 years ago in Greenwich, Connecticut. He moved all of his operations, both showroom and woodshop, to Naples over the last two years. He says, "I felt like Florida would be a better market, and being in Naples and on Fifth Avenue South has been extraordinary. Business has been phenomenal."

The majority of the gallery's prized panoply is produced at Cocoon's 25,000-square-foot woodshop in the Naples Design District where exotic woods or raw materials undergo a metamorphosis before one's own eyes through the skilled hands of Cocoon's team of artisans. The key is maintaining a constantly refreshed inventory of exotic woods, primarily from Southeast Asia, or minerals from South America, like quartz crystal from Brazil. Cocoon maintains a cadre of experts in many parts of the world, who constantly search for unique materials with masterpiece potential.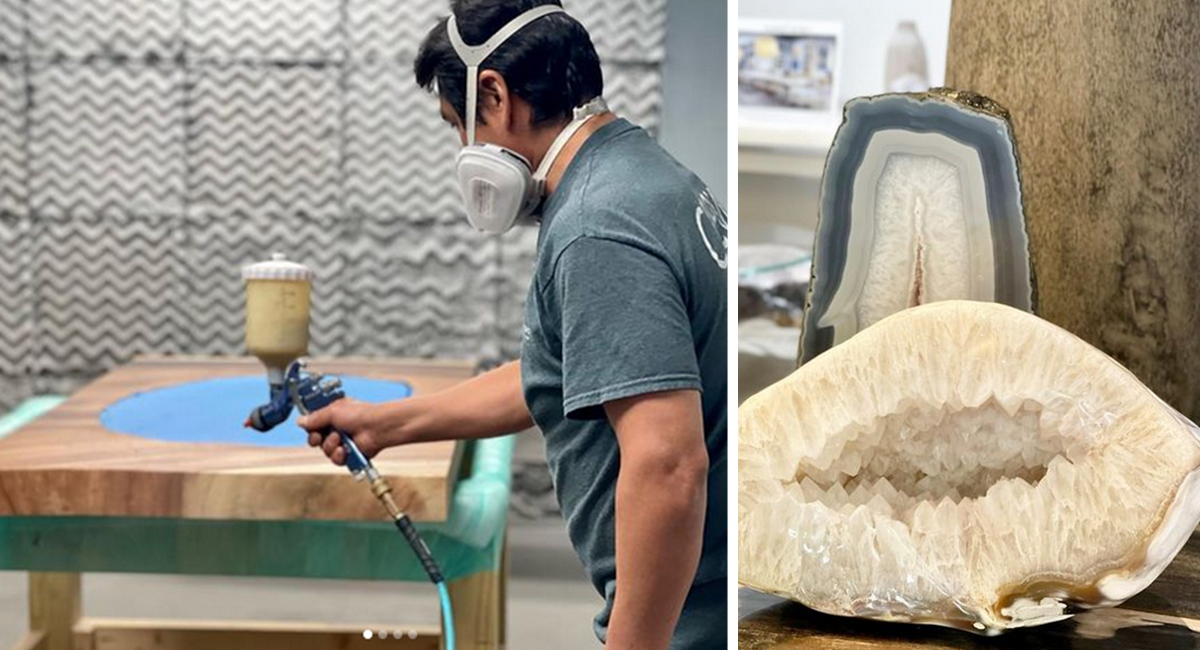 Artisans work with architects, interior designers, and buyers who can select their own slabs of wood, some measuring up to 20-feet wide, to customize tables to precise styles and dimensions. The Cocoon artisans use a multi-step process to expertly dry, flatten, stain, pigment, bleach, and epoxy the wood.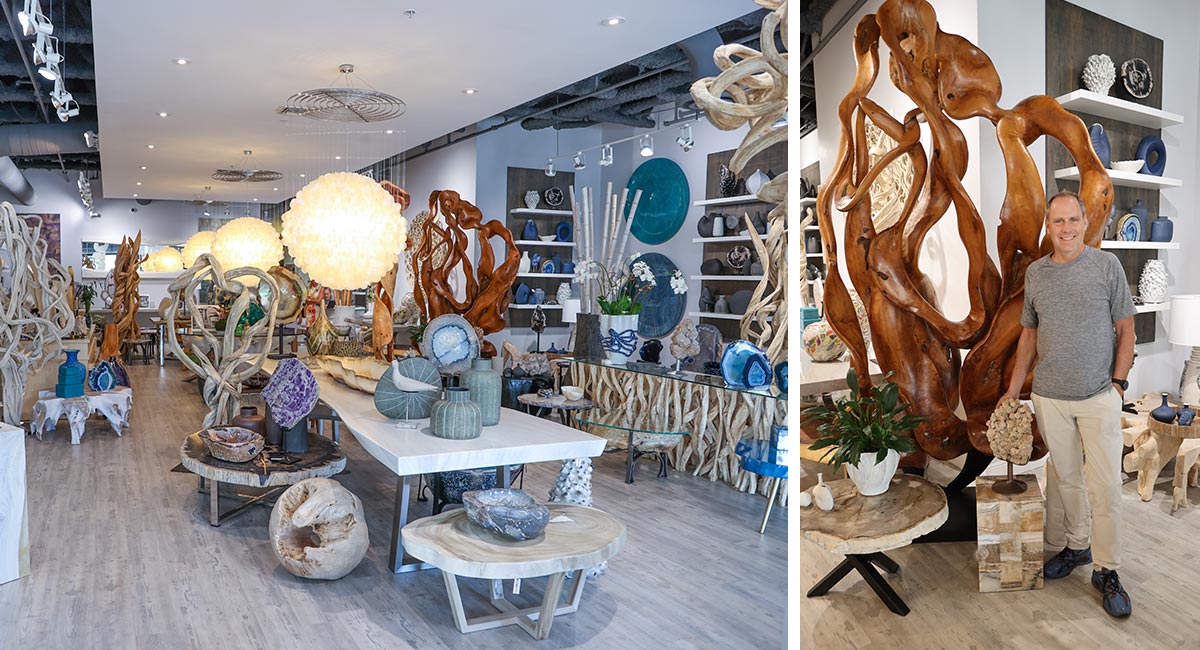 As an exclusive license holder for exporting exotic woods from Southeast Asia, Mitchell emphasizes, "Our product is 100% sustainable. We travel to remote mountain villages in Southeast Asia and work with the most knowledgeable locals and exporters who must plant a tree for each one we remove. We use what nature gives and make functional pieces of art for people's homes. It may be exotic wood, a palm leaf, a coconut. We are enhancing what nature provides."

In addition to individual homeowners, Cocoon Gallery serves clientele from the architecture, design, and hospitality communities, providing in-home or in-office consultations and personal hands-on installations.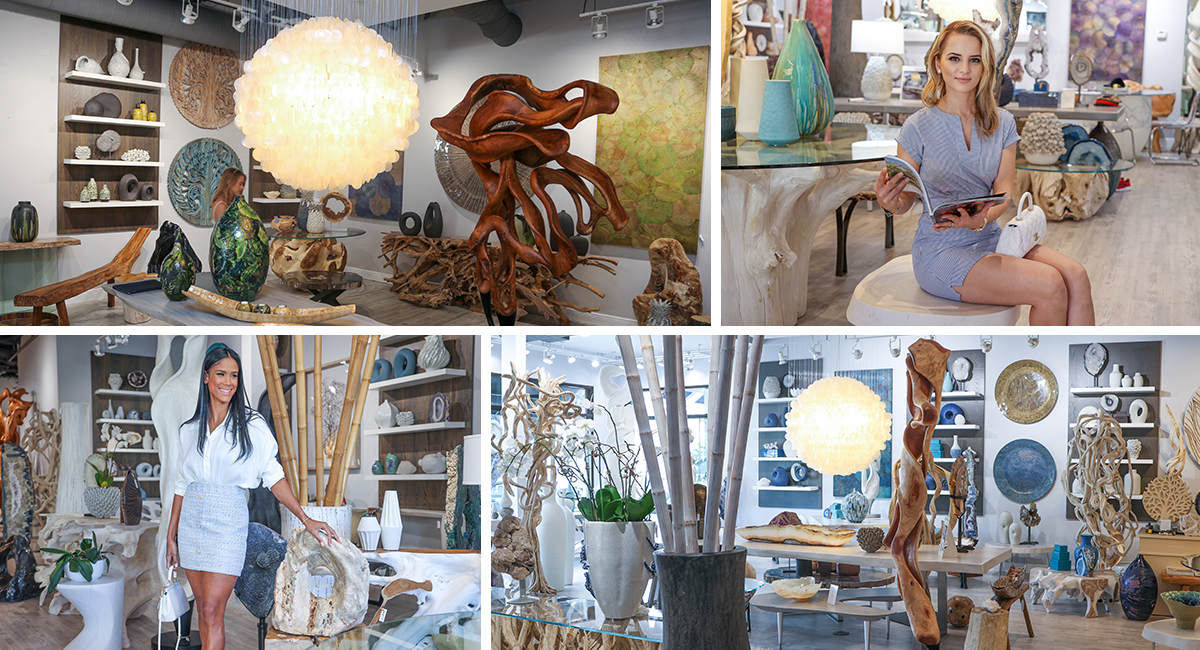 When asked why the name Cocoon, Mitchell says simply, "It was my inspiration…to wrap people in the warmth of the environment and home." That makes sense since the word cocoon literally means to envelop or surround in a protective or comforting way, which the gallery's natural pieces do. One only has to visit Cocoon Gallery to find your "custom comfort blanket."