Bar-ing Up on Fifth Avenue South
Where Craft Cocktails Cure The Summer Heat
If you're like me, this heat is killing you! I do have, however, an answer that will take the edge off. Try visiting three of our exclusive craft cocktail bars on Fifth Avenue South.

So, what's the difference in a classic cocktail and a craft cocktail? While they both must be sipped, not slugged, the craft cocktail is a little classier and takes more skill, e.g., craft and creativity, to make. A mix of curated ingredients and unique garnishes, craft cocktails take longer to blend and boast more exotic or engaging names than classic ones. Indeed, Fifth Avenue South is on the cutting edge of the craft cocktail movement. Here's a list of bars in order of establishment and a little flavor of each.
---
BAR TULIA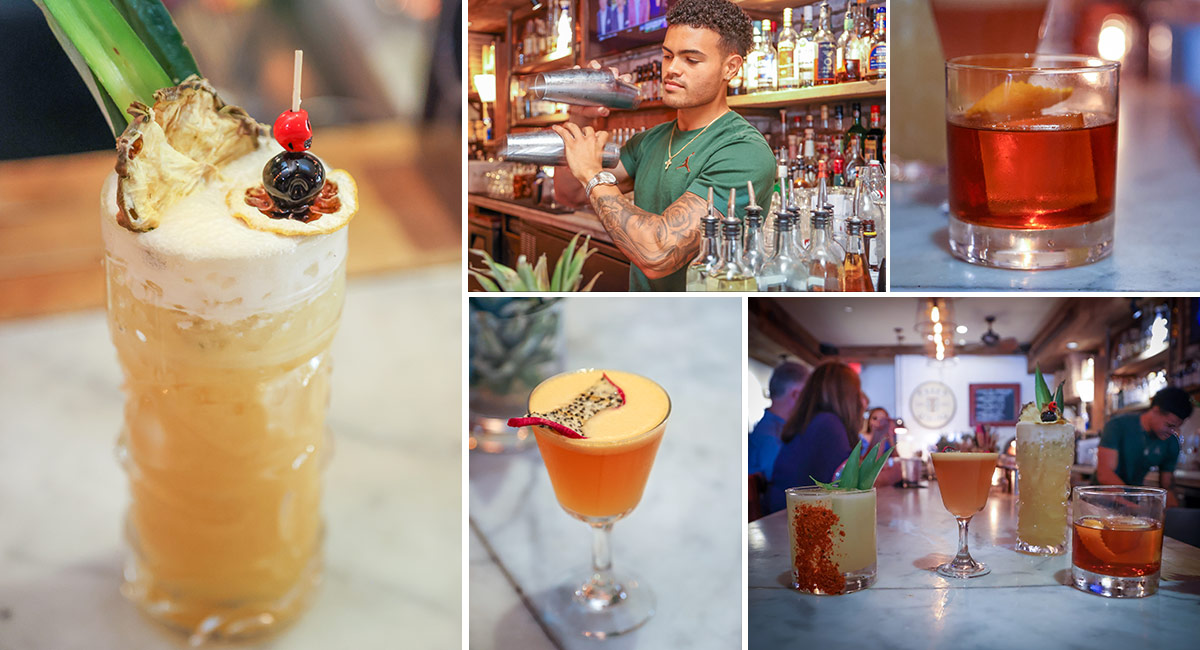 Opened in 2015, Bar Tulia is the brainchild of Vincenzo Betulia, chef and culinary genius, who was ahead of his time in the craft cocktail movement in SWFL. "I founded Bar Tulia because I thought Naples was missing something…a real gastro pub, a small place to grab a quick bite and go but get the same quality food and drink as a top restaurant," says Vincenzo, who also owns Osteria Tulia and The French. "At first people didn't get the craft cocktail part of it, but then it exploded in Naples, and we've never looked back."

Even during COVID-19, Vincenzo kept things going and created a beer garden adjacent to Bar Tulia, providing a community haven where residents could come and experience some kind of normalcy.

"Bartenders are like chefs," says Vincenzo. "They make their own tinctures, drams, rum blends, and infusions. They don't just show up for work when the bar opens. Our company director of cocktail development, Diego Vera, from Bolivia, comes in most days at 9:00 AM to experiment and create even more exciting drinks. He is truly the magician behind the craft cocktails we serve."

Bar Tulia features traditional drinks like "Painkiller," and custom-designed ones like "Basilica" and "Aventine Hill" that are reflections of Vincenzo's Italian heritage. "We change our menu quarterly but keep our classics too," says Vincenzo. He notes craft cocktail bars have another advantage. "They're a great place to meet people."

Bar Tulia is located at 462 Fifth Avenue South.
---
SIDEBAR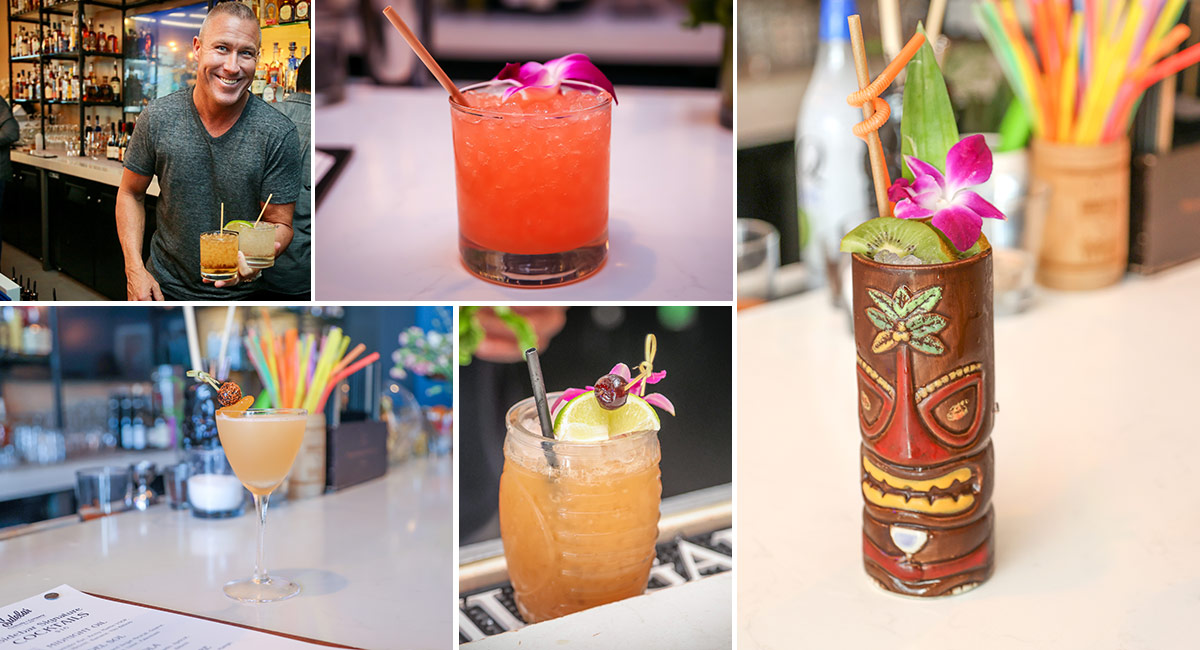 Established in late 2019 by hometown boy Marty Kenney, who grew up on Marco Island, Sidebar is exactly that, a bar on the side of the 505 building on Fifth Avenue South. The name also conjures up other thoughts such as "Sidebar" conversations or the old classic cocktail, the sidecar, an enchanting cocktail of brandy, lemon juice, and orange liqueur.

"An expertly crafted cocktail alone doesn't necessarily make for a memorable evening," says Kenney, who has owned bars and restaurants in Naples for 26 years. "Standout experiences are as much about atmosphere and meticulously designed spaces as they are about special concoctions. Our goal at Sidebar is to provide guests with a cozy, intimate environment for a moment of respite and escape."

"What's unique about Sidebar is we do not serve any food," says Marty. "But we do have more than 250 types of bourbons and around 50 'scarce' tequilas. We also have a special bar license that allows us to sell a package to go."

Marty, always the entrepreneur who is working on a number of new projects in the Design District, says Sidebar's clientele is as diverse as its craft cocktails, one of which is named "Long Day on Keewaydin" and another the "Sidepiece." The latter is made with St. George's gin. "We change our cocktail menu at least three times a year," says Marty. "The idea is to keep evolving."

Sidebar is located at 475 Fifth Avenue South.
---
The Vine Room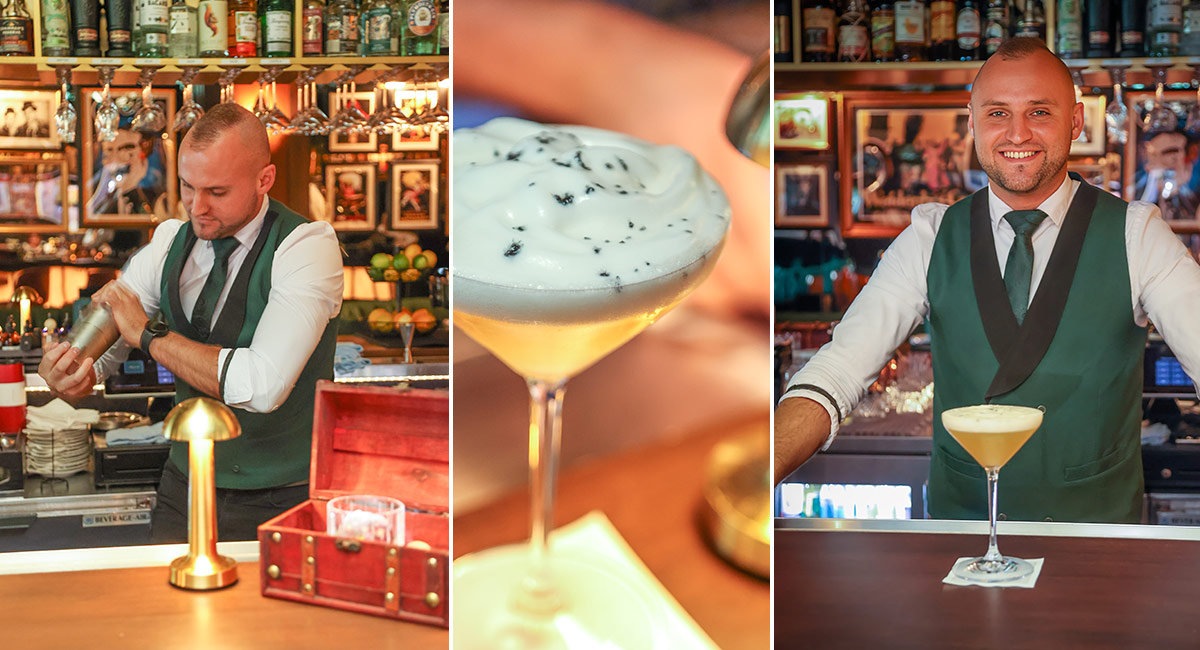 The Vine Room, Fifth Avenue South's most recent craft cocktail inspiration opened with a roar…roaring 20s that is…in late 2021. This unique speakeasy-style bar and restaurant is the vision of owner Philip McCabe, Jr. Philip says, "I want our guests to have an overall experience that is different from anything in Naples. From walking through a vine-covered door into surroundings of a bygone era with exciting craft cocktails and a distinctive menu, we want everyone to have a transportive experience."

"One of the most intriguing things is The Vine Room's traveling theme," says Philip. "The interior design features traveling vintage artwork that is literally a story book of different chapters, and our craft cocktails are also transportive. A favorite is the 'VR Margarita' poured in a martini glass and topped with faux ocean foam sprinkled with black sea salt, and our 'Hidden Treasure' comes in a lit treasure chest that smokes when opened. The cocktail itself is a part of our South American chapter and includes rum-based Caribbean flavors."

To enhance the experience, The Vine Room keeps clientele seated. There may be a line outside the door, but inside it's a different story, where the focus is on quality not quantity, according to Philip.

The Vine Room also boasts a huge wine list of 140 labels, including Romanee-Conti. A summer promotion, "Wine at the Vine on Wednesdays," includes 50% off all bottles up to $300.

The Vine Room is located at 465 Fifth Avenue South.