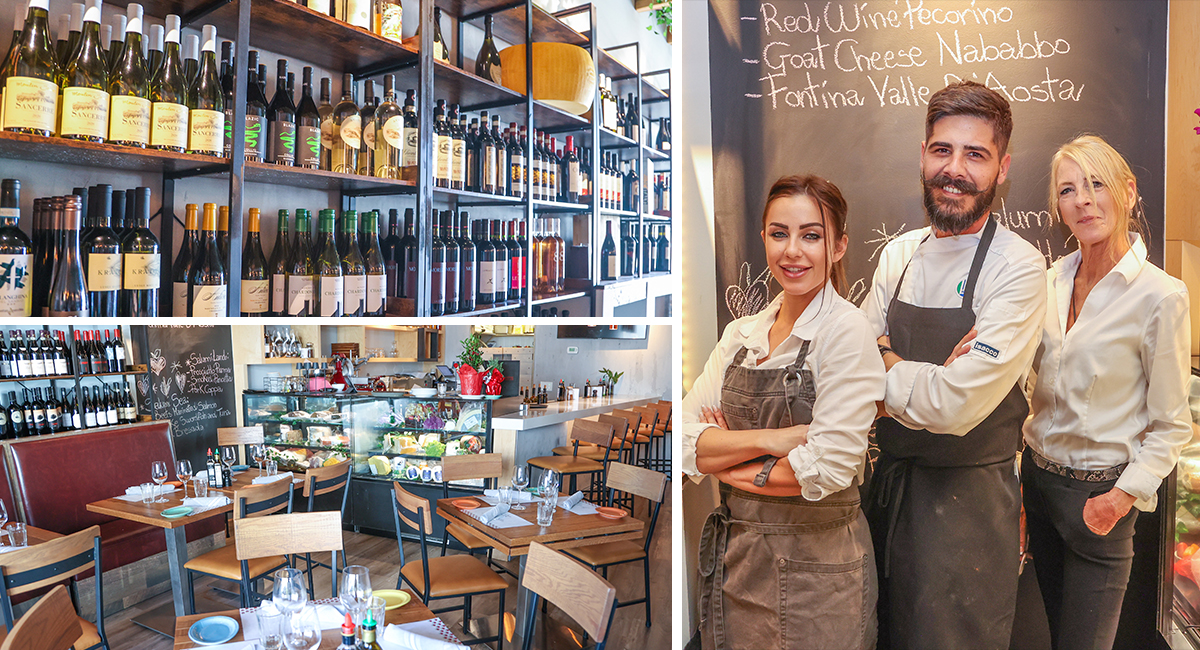 Above: Casa Neri Cucina E Vino
Casa Neri Cucina E Vino
Move over Molto Trattoria, your little sister has arrived. This small, but authentic Napoli cuisine, restaurant now occupies the former Subway shop in the same building as Molto's, also owned by Francesca and Andrea Neri. The Neris, who have been a culinary force in Naples for more than 13 years, also own La Pescheria. After a trip to Naples, Italy, where they met amazing chef Marco Nitride, the Neris, with a little arm twisting, convinced Chef Nitride to come to Naples to help with their newest venture.

The boutique-like restaurant boasts a very affordable lunch menu and dinner consists of primo pastas, other exquisite traditional Italian dishes and an outstanding wine list. Casa Neri Cucina E Vino is located at 382 Fifth Avenue South.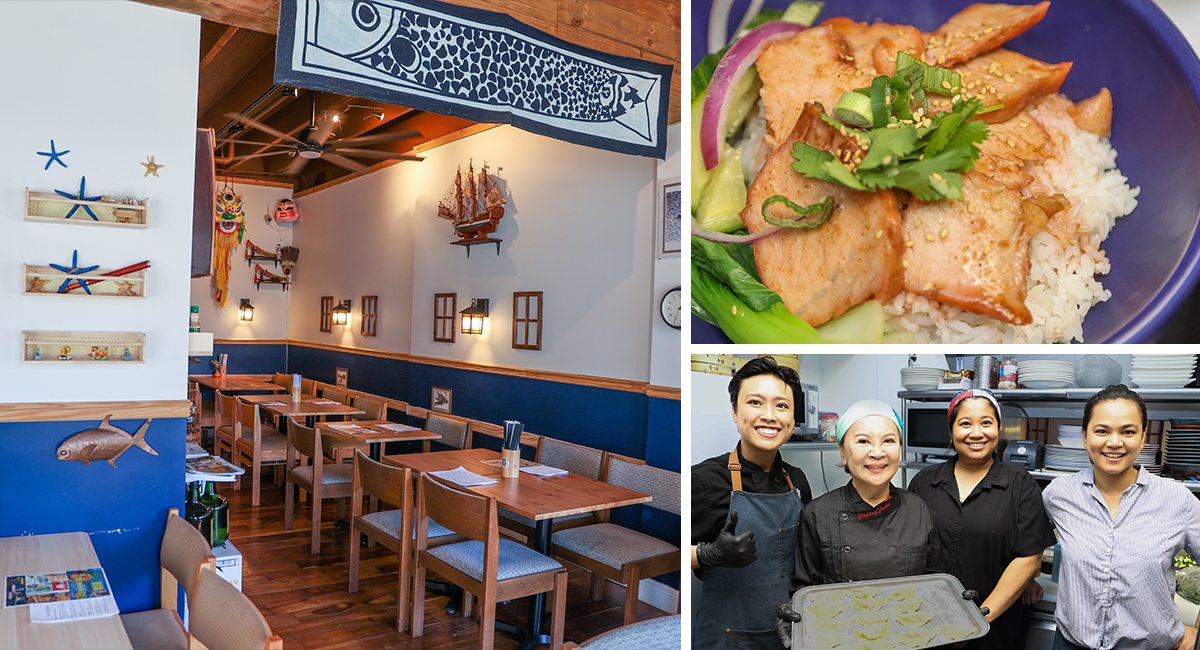 Above: Inchi Togarashi
Ichi Togarashi
Another exciting family-affair restaurant is getting rave reviews. Owner June Dispongsa and her cousin, Chef Somi, opened Ichi Togarashi, more than six months ago, and they have been busy ever since. Togarashi is named for a Japanese spice used to add a fiery kick to a variety of dishes.

This new Asian-fusion restaurant specializes in ramen noodle dishes, seafood offerings, and traditional Japanese and Thai dishes, like dumplings, but also includes a smattering of Vietnamese and Korean delights as well. Plus, they serve dim sum and make their own kimchi.

One review summed up Togarashi well, "Came here on a first date and it was wonderful! Great cocktails and delicious food. Khao Soi (yellow curry soup) is one of my favorite foods, and I was so excited to find it on the menu here…Overall a great experience and I look forward to coming here again!

Togarashi is located at 800 Fifth Avenue South.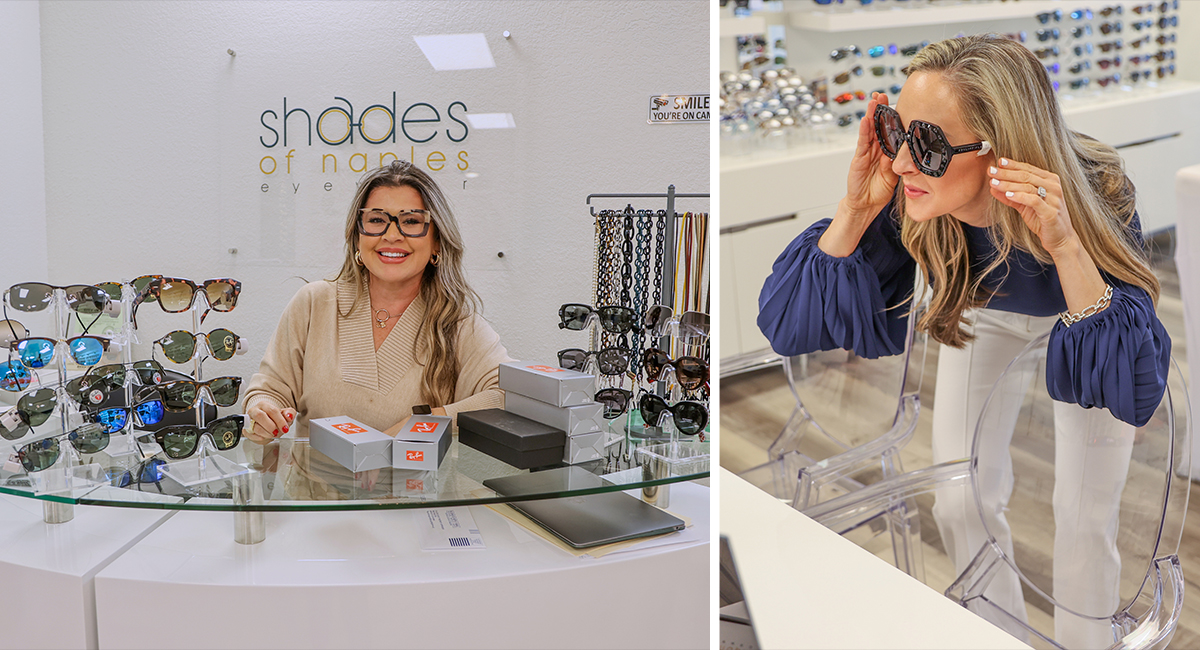 Above: Shades of Naples Eyewear
Shades of Naples Eyewear
The eyes have it! Joining the growing group of health-related businesses on Fifth Avenue South is Shades of Naples Eyewear.

While sunglasses can be a luxury accessory, the most important reason to wear them is to keep out the sun's harmful UV rays. A great pair of sunglasses is the one item that can make the difference between enjoying Naples' beautiful, sun-filled environment and damaging your eyes.

Owners Martha and Lucindo (Lou) Fidalgo opened Shades of Naples Eyewear last year on Fifth Avenue South (they have another store at Tin City) and have been up to their eyeballs in customers since then. Shades of Naples Eyewear offers an extensive selection from Maui Jim to Costa Del Mar to Versace. Lou is an optician and has 35 years of experience in the industry. The couple also carries their own brand, Fidalgo eyewear, handmade in Poland. The eyeglass boutique is located at 300 Fifth Avenue South.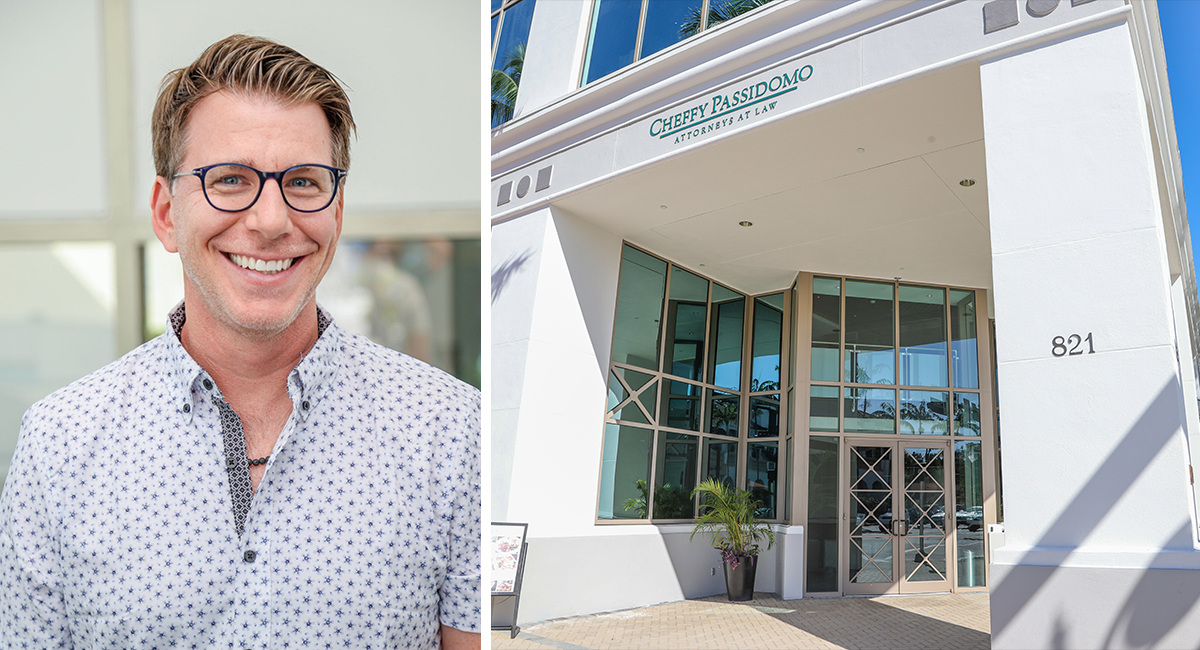 Above: Transcend Capital Advisors
Transcend Capital Advisors
Transcend was founded on the premise that individuals and families deserve access to the same type of investment opportunities that institutions, endowments, and foundations have long utilized to achieve consistent long-term performance.

Recently ranked #31 in Forbes' inaugural "America's Top RIA (registered investment advisor) Firms" list, the firm currently manages approximately $2.4 billion of assets and also maintains offices in Michigan and New Jersey.

Transcend Partner and wealth advisor Eric Schwartz and Managing Partner Robert Brown, a long-time Naples' resident, are running the Naples operation.

"At Transcend, our client comes first, and we are able to source and evaluate private investment opportunities that most investors will never see," says Schwartz. Brown calls Transcend's approach "a new paradigm in wealth management." Transcend is located at 821 Fifth Avenue South.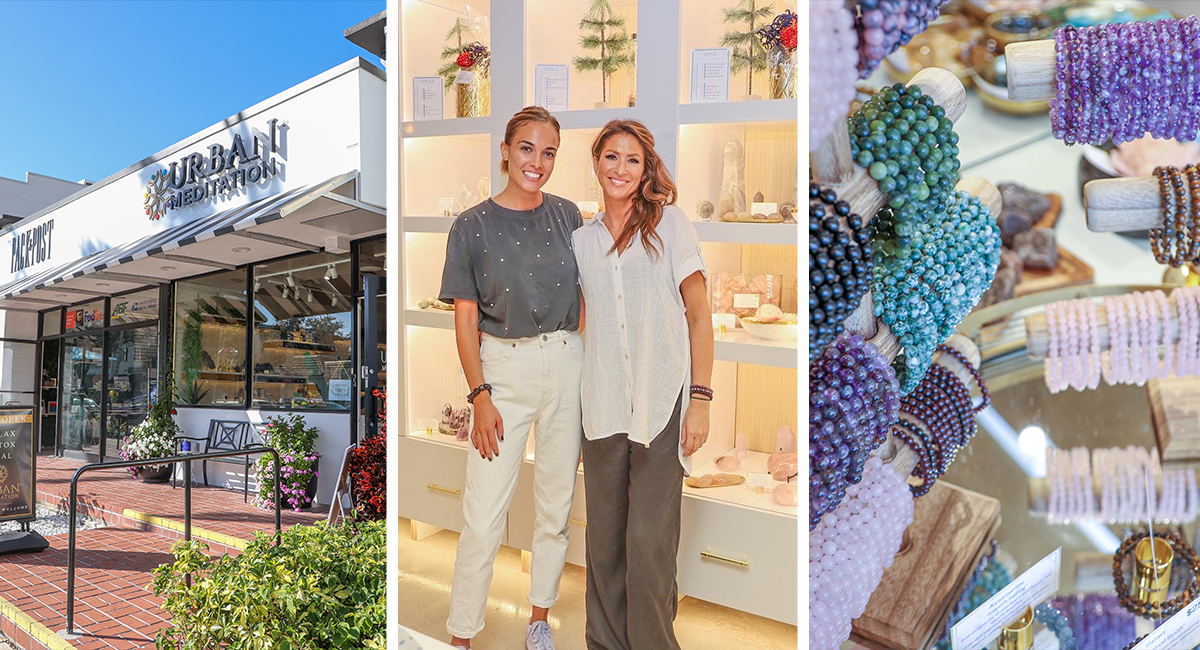 Above: Urban Meditation
Urban Meditation
Ommmmmmm. When you think Fifth Avenue South can't get any more diverse, along comes Urban Meditation, which offers meditation classes, complete with crystals, essential oils, and an ambiance to reach a desired meditative state. All this happens on a lava rock therapy floor.

Owner Tina Hallett says, "We don't offer difficult, painful poses or the typical exercises you are used to. We teach mindfulness. It does not matter what your background or religion is, it's our team's mission to help you find healing, direction and peace."

According to statistics, people mediate to boost their energy, improve their memory, and reduce anxiety, stress and depression. Plus, meditation has been linked to an 87% reduction in heart disease.

Urban Meditation offers classes every day of the week with optional packages, including one annual package that allows unlimited classes. The studio is located at 541 Fifth Avenue South.

So why are so many businesses attracted to Fifth Avenue South? Because it is ranked by residents and visitors as the #1 shopping and dining destination in Collier County. Please come visit these new businesses and see why.
Learn More