Fifth Avenue South Welcomes
Weisberg Wealth Management
Although he has lived in Naples since 1989 and went to Barron Collier High School, Rich Weisberg is the "new kid on the block" when it comes to Fifth Avenue South. In January of this year, Rich Weisberg, Financial Advisor, RJFS and President of Weisberg Wealth Management, LLC, opened the independent branch of Raymond James, and he could not be more delighted, noting "while I worked on Fifth Avenue South many years ago to now open my own business here on this historic street is a dream come true."

"I had various positions with Merrill Lynch and UBS here in Naples, but I have always wanted to be independent and represent my own clients," says Rich. "I have lived in this town for so long. I love working with local businesses and residents, and I am so lucky that a great many of them have followed me."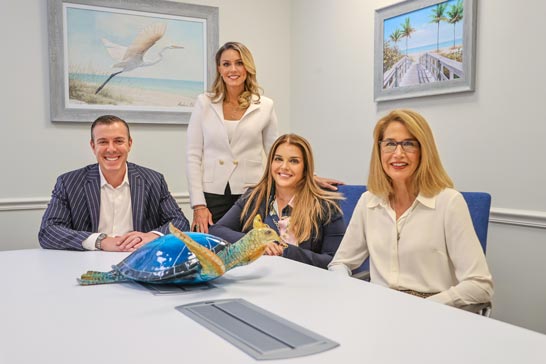 Weisberg Wealth Management provides financial planning and advice for its clients, focusing on three major areas—corporate retirement plans, endowments, and foundations, and wealth management for families and individuals.

"Our goal," says Rich, "is to create comprehensive wealth management plans designed to help our clients make the best use of their wealth today and help ensure its endurance for future generations." The company's business is about a 50/50 split between businesses and non-profits versus individuals and families.

Rich believes what makes his practice unique is due, in large part, to the more than 34 years he has lived here. This longevity has given him a perspective of Naples and the needs of the business community and residents that other firms often lack.

Weisberg Wealth Management also subscribes to the adage "financial freedom is available to those who learn about it and work for it." To that end, education is a big part of what Weisberg Wealth Management does, helping clients understand the intricacies of investment, striving to bring down imbedded costs in their portfolios, and providing insights on new laws or regulations. Rich frequently meets in person with his clients, or being "on-campus" at their employer's offices as he refers to it, whether its non-profits like Moorings Park and St. Matthews House or big businesses like DeAngelis Diamond Construction Company, to name a few.

The relationship with Raymond James is also important, according to Rich. "They are a great company with headquarters in St. Petersburg, so they are not only a Florida-based company but are close by. They are very conservative and are all about protecting clients and their balance sheets, yet they aren't bureaucratic. If I need their assistance on something, I can get things done quickly and decisively. They were just the kind of partner I was looking for when establishing an independent practice," says Rich.

A graduate of the Greater Naples Chamber's Leadership Collier Foundation program, Rich is very involved in the Naples community. As an example, he and his wife Adrianne have worked diligently in support of the David Lawrence Center, especially in their efforts to get approval for and build a much-needed new behavioral health center. "There is a huge shortage of beds for what is a growing mental health crisis in our community," says Rich. "This $25 million facility will go a really long way in helping those with mental health and addiction needs in the region." His family testified in support of the facility before the Collier County Commission.

Rich is also on the community advisory council of the STARability Foundation, which works to transform the lives of individuals with disabilities through social, vocational, and educational connections to the community.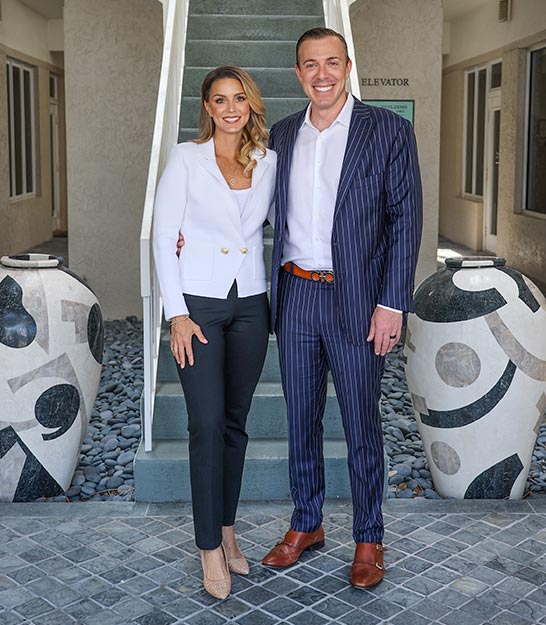 Rich is a family man as well. He and his wife Adrianne, who has worked in marketing, advertising, and real estate, was a school director and is now a member of the Weisberg team, have three daughters, Catlyn, 24, who works in Human Resources, Chloe, 21, who is an LPN studying to be a registered nurse, and Elizabeth, 10, who is in the 5th grade. The family also has two dogs, a Great Pyrenees named Storm and a rescue dog from Puerto Rico named Scout. While they live in Wilshire Lakes, they also own a condo in Old Naples.

Weisberg Wealth Management currently has four employees and is located at 400 Fifth Avenue South, Suite 302. Rich says, "I'm here to stay. I just signed a long-term lease. I feel truly honored to be on Fifth Avenue South. I love the energy, the constant improvement, and the amazing property and business owners who have helped make Naples the number #1 city in the nation."
Securities offered through Raymond James Financial Services, Inc., member FINRA/SIPC. Investment advisory services are offered through Raymond James Financial Services Advisors, Inc. Weisberg Wealth Management is not a registered broker/dealer and is independent of Raymond James Financial Services.
Learn More