While working at the World Bank in 2000, Harvard graduate, Pew Fellow at Georgetown, and George Washington University trained art historian Olga Arkhangelskaya had had enough of politics. She was ready to pursue her real passion and the one thing that gave her solace…art. She felt called to establish a different kind of art gallery, one that would focus on hope, peace, happiness, and shared values of people worldwide.
Living through the turbulent 1990s after the collapse of the USSR, Olga knew first-hand what it was like to live in despair and fear. Her husband and father of her young daughter Leeza died suddenly in Moscow. Olga and her husband had been prominent figures in Soviet society, which could have made them targets. She and Leeza left, with only one suitcase between the two of them, to visit the United States, but they never returned to Russia in fear for their own lives.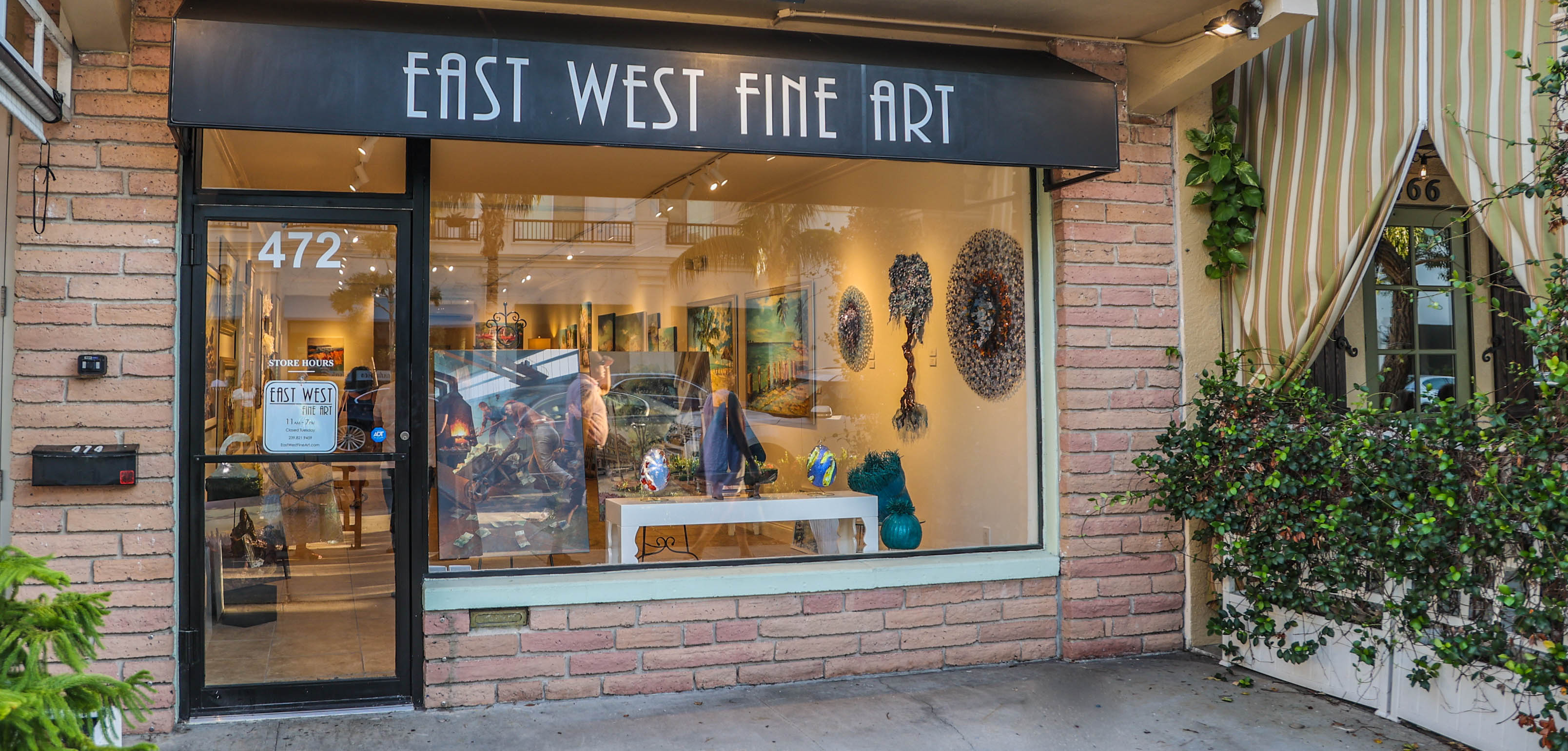 Fast forward a decade later, a remarried Olga, her new husband, and Leeza, by then 15 years old, followed Olga's dream and moved to Naples where Olga had visited and considered it the perfect place to establish her gallery. It was on Fifth Avenue South they opened the original East West Art Gallery, then known as Gallery on Fifth, a highly successful venture until the economic downturn in 2008.
After closing the Gallery on Fifth, they reopened at Mercato in 2012 and began to rebuild. By then, Leeza had received her education with degrees from the University of Geneva and American University. In 2013, Leeza came home to Naples, bringing more than 10 years of international experience in project management and art fair organization, and joined the family business as co-owner.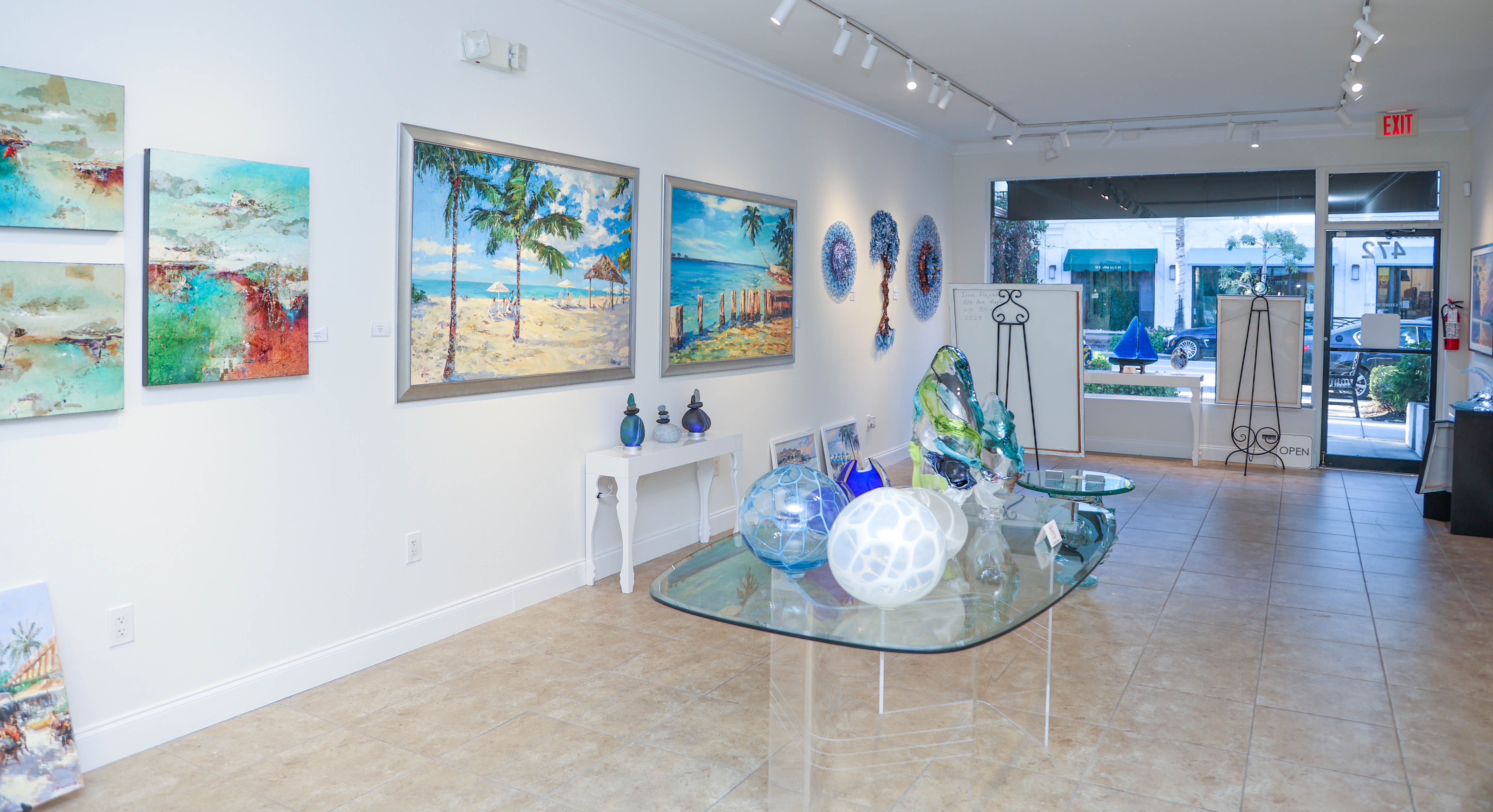 Both mom and daughter have longed to reopen a gallery on Fifth Avenue South. This past June, Leeza was walking down the Avenue when she saw a sign saying a unit was available. Ironically, it was in the same building (472 Fifth Avenue South) where her mom opened the original East West Gallery. Leeza, who does not believe in coincidences, moved quickly and signed a lease. On July 7, 2023, East West Gallery reopened as East West Fine Art, but with Leeza in charge.
"Our gallery is full of art by non-commercial artists," says Leeza. "They don't pump out 200 paintings a year. It's not about money for them. They have dedicated their lives to art and are "unruly" in their approach, channeling messages from God and creating art with redemptive qualities, which pulls you out of the doldrums of life and gives you hope."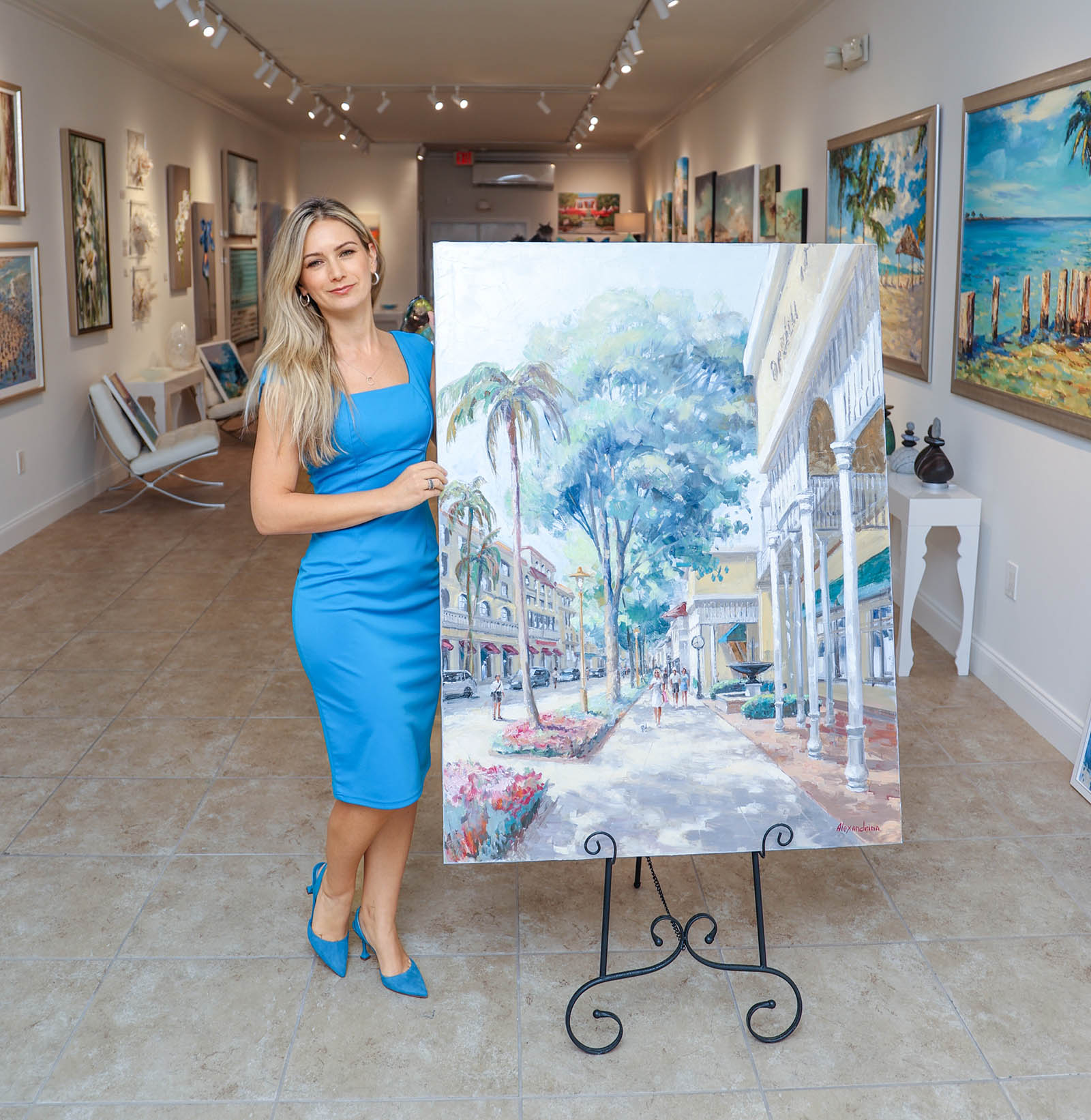 The gallery's paintings are from all over the world, including Ukraine, Russia, France, Italy, and America. An eclectic contemporary gallery, East West Fine Art prides itself in showing the best selection of oil paintings, mixed media works, art glass, and sculpture, including coastal artwork specifically created for Southwest Florida (SWFL) homes.
Yet, Leeza views the gallery as more than a commercial entity. "East West Fine Art serves the community as an art cultural center. Our artist exhibitions and cultural events are entertaining and informative," she says. This is a philosophy she and her mom have subscribed to from the beginning. In fact, Olga is a co-founder of the Russian American Cultural Club at the Russian Embassy in Washington, DC.
"Beauty will heal the world. We are not an art gallery, but a cultural center. No politics. I'm a diplomat. I want people to find common ground," says Leeza, who attended the Community School in Naples. After college she worked in Washington, DC for the U.S. Agency for International Development, providing financial aid to small countries around the world, especially in the Caucasus and Central Asia.
The mother-daughter duo also created RAMA, the Russian American Museum of Art, a Naples' non-profit, featuring not-for-sale works of art for SWFL audiences to enjoy. One exhibit, owned by an American-Ukrainian collector, included paintings rescued from the Soviet Union covering the years 1918-1989 that depict people in a style of art called Socialist Realism. It shows the unglamorized life of regular people, who have the same values and want security and opportunity, like the rest of the world.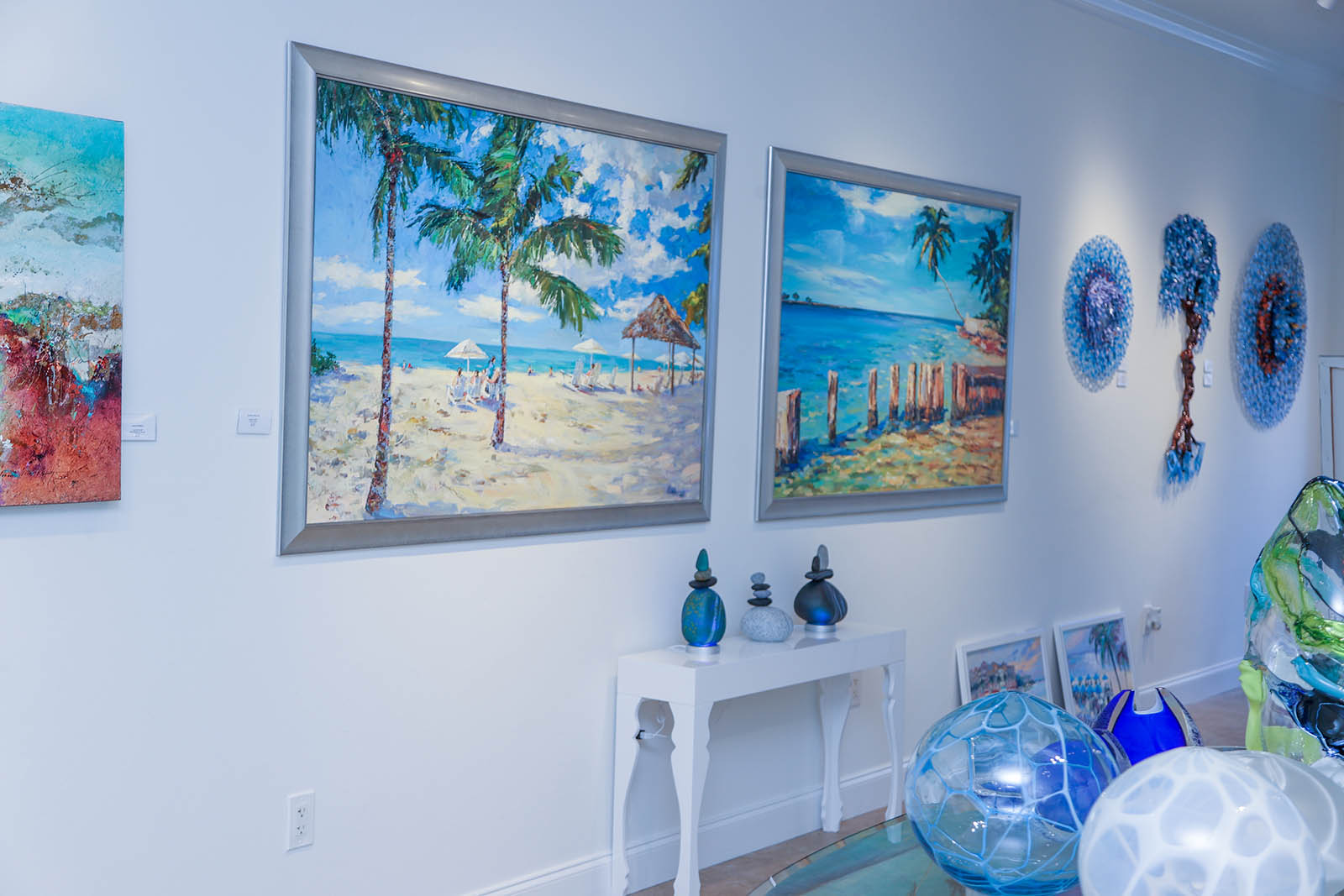 According to Leeza, the exhibit, hosted both by East West Fine Art and then by FGCU, was very well received. It was featured a second year and expanded to include well-known cultural and human condition artist Marcus Jansen, as well as local SWFL artists with messages of positivity and progress.
When asked about returning to Fifth Avenue South, Leeza is quick to respond. "I am ecstatic to be back on the most iconic street in Naples with like-minded entrepreneurs, during this very special 100 years of City history," she says.
Interestingly, Leeza's grandfather, who is in his 90s just took up painting. "He loves it and is actually selling his work. I guess it's just in our DNA," she says with a smile.