Transformation Is Not Just For Butterflies, But Businesses Too
"You do not just wake up and become the butterfly. Growth is a process."
There is no better description of the evolution of the contemporary clothing store Butterfly Beach than these words by poet, artist, and author Rupi Kaur. Born from a collaboration of three friends from the DC-Baltimore area, and much like the transformation of a butterfly, the SWFL operation has gone from a small fledging start-up in Sanibel to a high-flying SWFL enterprise, consisting of six stores.

"We chose the name Butterfly Beach because the butterfly represents growth, rebirth and change that is positively beautiful," says Jodi Ellis, COO of Butterfly Beach and one of the three friends who launched the company in 2010.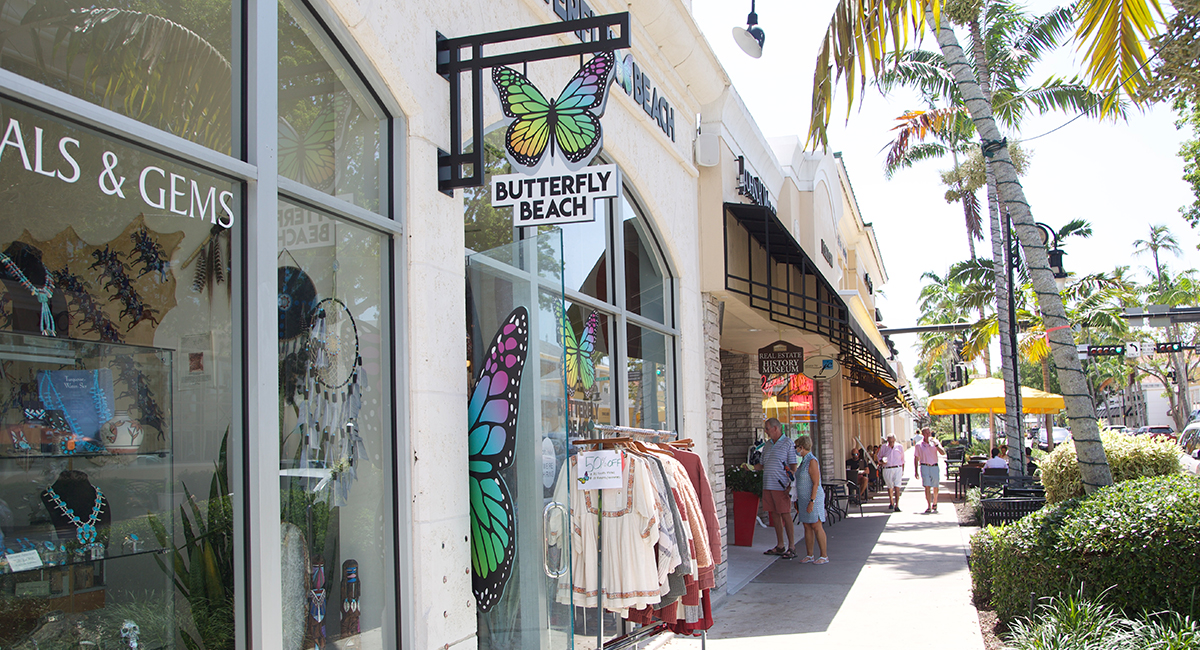 That's not to say it has been easy. Through hurricanes, economic downturns and a pandemic, the shape and the growth of Butterfly Beach has been remarkable. Over the last 13 years, the company has opened stores in Sanibel Island, Marco Island, Estero, Fort Myers, Sarasota, and Naples.

"We lost three stores during Ian," says Jodi, "but we have either rebuilt or relocated all three…you can't clip a butterfly's wings," she says with a smile. "We are working to make these stores even more interesting and beautiful than before."

The Fifth Avenue South store opens this month and according to Jodi it will look completely different. "We would describe the new design as light and bright," says Jodi. "We took something as negative as Ian and have worked to turn it into something really unique and beautiful. We are hoping customers will come and see our new space. Because we lost three stores, we have been one of the last businesses on Fifth Avenue South to reopen since Ian."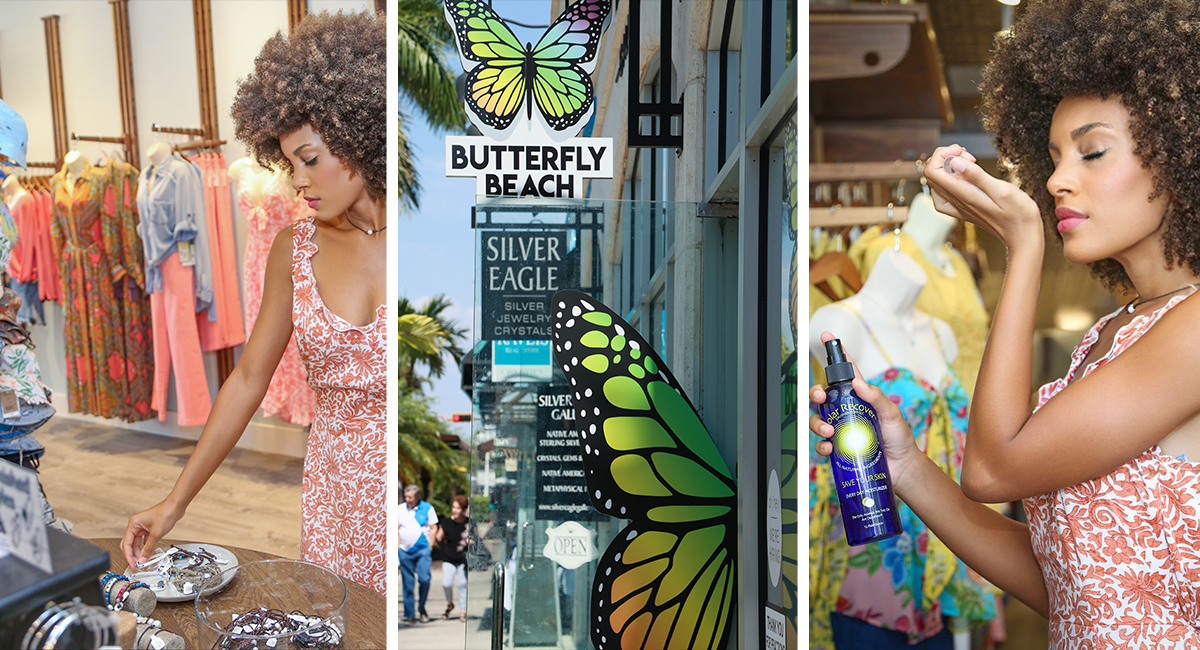 Butterfly Beach carries both women's and men's clothing, plus a line of casual shoes. "Our clothes are different, not only can you wear them in a Florida environment, but you will be just as comfortable wearing them back home as well," says Jodi.

The store's customer base ranges in ages from 35-65, but it is also a generational store where moms, daughters and granddaughters go to shop together. "It's not about an age but about a feeling when you're visiting Butterfly Beach," says Jodi. "We are truly customer centric. We are glad to have you come in whether you shop or not. We just want to get to know you, have you get to know our store, and establish a relationship."

Jodi Ellis has been in the retail business since she was 15, working in all types of settings, from boutiques to big boxes. From White House Black Market to Garmento's Showroom in NYC, Jodi has taken it all in and grown despite some challenging times. "I knew I always wanted to do this…for me it was just fun," says Jodi. "I'm an Irish redhead, so don't ever tell me I can't do something…you have to know your path."

Before opening on Fifth Avenue South, the three founders of Butterfly Beach would often stop in Naples and dine on Fifth Avenue South as they drove from their store on Sanibel to the one in Marco. "There is something very special about Fifth Avenue South. We would meet the most awesome people and have the most interesting conversations," says Jodi. "So many of them left lasting impressions on us, we just knew we had to be on Fifth Avenue South."

"We reopen in September and practically everything in the store is custom-made, including our wallpaper, our store fixtures, even our floors. And yes, we have incorporated butterflies into our design. Wait until you see our fitting rooms."

Naples and especially Fifth Avenue South are a flutter with entrepreneurial businesses like Butterfly Beach. They all work exceedingly hard, but there is one thing they all know "You do not just wake up and become the butterfly. Growth is a process." That is part of why the Fifth Avenue South Business Improvement District (BID) exists. We've created a support system to help the businesses market their brands, weather the storms, and fly as high as they can.