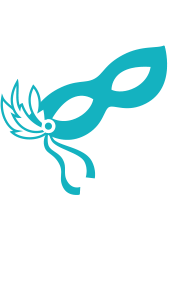 Performing Arts and Culture
Naples has a rich and varied arts community that is home to The Naples Players, Opera Naples, Naples Jazz Orchestra, Gulfshore Playhouse, Naples Concert Band, Naples Youth Jazz Orchestra, and The von Liebig Art Center. The Naples Players, Gulfshore Playhouse and The von Liebig Art Center are all located within the Fifth Avenue South District. Greater Naples and Collier County are home to Naples Philharmonic, and TheatreZone equity theatre company. Author John Villani named Naples the # 1 Small Arts Town in America is his book, The 100 Best Art Towns in America.

Beaches, Parks, and Recreation
Naples' best-known natural asset is the 10 mile stretch of pristine white sand beaches along the Gulf Coast. In 2005, Naples was voted America's Best All-Around Beach by the Travel Channel and in 2006, Condé Nast Traveler magazine named Naples on its Top 20 list of Best Beaches in America. 44 public access points exist for public enjoyment of the beach. 22 include showers and benches. Fifth Avenue South and the Naples Pier at 12th Street are two of the downtown area's better-known beach access points.
For more than 100 years, Naples and the surrounding county have been recognized as an angler's paradise with 37 miles of barrier island coastline extending from Naples south to Marco Island and then into the mangrove forests of the Ten Thousand Islands and the Everglades.
And, with more than 80 championship golf courses in the Naples area, Naples is also a magnet for golfers.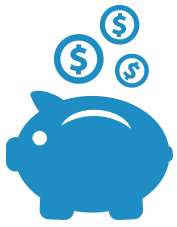 Economy
The economy of Naples is based largely on tourism and was historically based on real estate development and agriculture. Along with Marco Island and the Everglades, the city is branded as the popular vacation area known as the Paradise Coast. Due to its proximity to the Everglades and Ten Thousand Islands, Naples is also popular among ecotourists.
Major Naples' private employers include several publicly traded companies including Beasley Broadcast Group and ASG in addition to numerous small businesses. Due to the wealth present in Collier County, Naples is also home to many small nonprofit and philanthropic organizations.
The Naples' metro area is also home to major private employers. Fortune 1000 company Health Management Associates, technology company INgage Networks, and medical equipment manufacturer Arthrex are located just north of the city in North Naples.

Education
Naples is served by the District School Board of Collier County and various private institutions including several elementary schools, middle schools and one high school. While no colleges or universities are based in the City of Naples, Florida Gulf Coast University in nearby Fort Myers operates continuing education classes from their Naples Center campus. Additionally, Southwest Florida is home to several other institutions including:
Ave Maria University (35 miles northeast of Naples)
Florida SouthWestern State College (7 miles east of Naples and across Southwest Florida)
Hodges University (10 miles northeast of Naples and in Fort Myers)
Barry University (Fort Myers)
Rasmussen University (Fort Myers)
Keiser University (Naples campus is located off US-41 N at 3909 Tamiami Trail East, Naples, Florida 34112)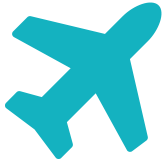 Transportation
The city is served by the Naples Airport. Located in Fort Myers, Southwest Florida International Airport (RSW) served nearly 6 million passengers in 2020 and is one of the op 50 U.S. airports for passenger traffic. RSW handles the vast majoirity of commercial air traffic in and out of the region. The city and county are also served by public transit—Collier Area Transit (CAT).

Weather
Naples enjoys a tropical climate with an average annual high of 85 degrees and an average annual low of 65 degrees. Average high temperature in January is 75 degrees.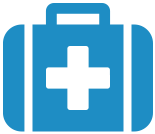 Health System
Naples is served by two major health systems—Naples Community Hospital and Physicians Regional Medical Center.
Naples' Quick Stats
(Per 2010 Census unless otherwise noted)
Information compiled by 5th Avenue South BID courtesy of City of Naples, Greater Naples Chamber of Commerce and US Census Bureau.

Government
Council-Manager form
of government

Area
City is 14.4 square miles
(12.03 square miles
are land, 2.38 square
miles are water)
Population
City: 19,537
County: 321,580

Median Household Income
City: $71,322
County: $53,934
(2009 data)

Median Age
City: 61
County: 41
(2009 data)

Education
95.5% High School
Graduates
48.6% Bachelor's
Degree or Higher