Friday, December 3rd, 2021 @ 5:00 pm – 10 pm
Saturday, December 4th, 2021 @ 10:00 am – 10pm
48th Annual Christmas Walk and Tree Lighting Ceremony
Come celebrate the holidays on Fifth Avenue South at the most spectacular Christmas showcase in Naples!
Fifth Avenue South will be closed to traffic throughout the two-day event, allowing for a wide variety of holiday activities in a safe and socially distanced environment. This special festival will feature our traditional children's activities, along with the ultimate nights of 'al fresco' dining. Outdoor dining on Fifth Avenue has become so popular on Fifth Avenue that people come from all over the country and around the world just to dine on our iconic street.
Our Live Nativity scene conducted by the First Church of the Nazarene is a beautiful tradition, which will feature live animals the kids can pet. Donkeys, sheep and goats will be on hand, and a stunning angel featured above the stable.
Another tradition that families love is our half-block long skating rink, constructed with synthetic ice. Ice skate rentals for children and adults will be available, and the rink will be open from 6pm-10pm on the 3rd and 10am-10pm on the 4th.
A 20-foot artificial Christmas tree, fully lit with 10,000 LED lights, generously donated by the Hoffman Family of Companies and Fifth Avenue South BID will be featured in Sugden Plaza. The tree will be lit at 6pm on December 3rd and twinkle and glow through New Year's.
The jolly old man himself will be on hand both nights to listen to the Christmas wishes of children and adults too. Only kids allowed on Santa's lap, however! A Christmas market, featuring Fifth Avenue and outside vendors, will offer cakes, pastries, candy, jewelry, art work and more for shoppers looking for special holiday gifts. Other highlights include an exclusive showcase of modern and vintage cars by Porsche Naples, official sponsor of Fifth Avenue South. Live music will be provided throughout the festival at VIP areas along the street.
Norman Vincent Peale once said, "Christmas waves a magic wand over this world, and behold, everything is softer and more beautiful." Please come join in our most beautiful Christmas celebration ever and experience the wonder and magic of Fifth Avenue South.
View Schedule of Events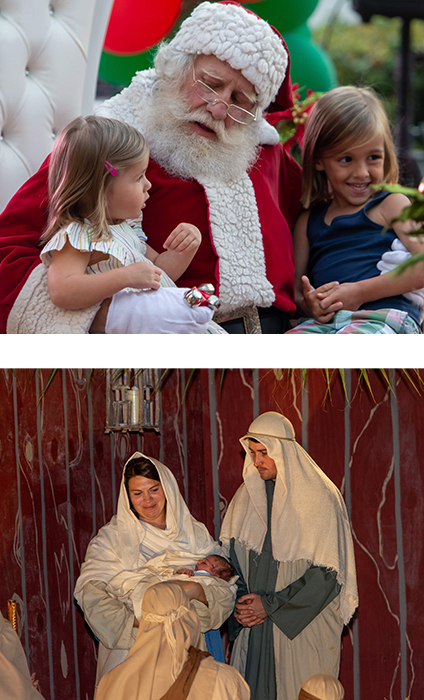 Day-Long Christmas Market Details Coming Soon!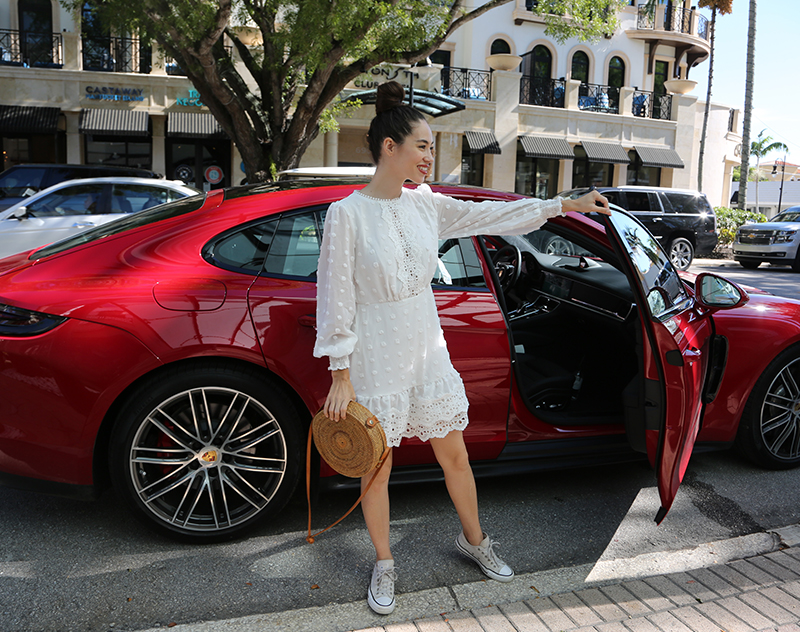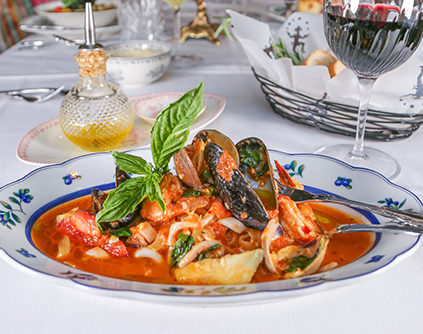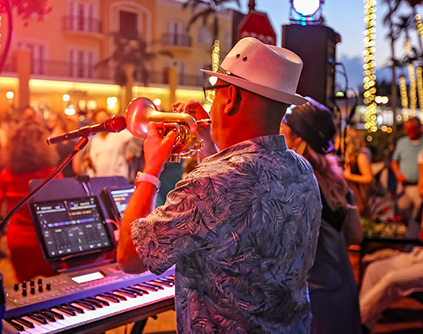 RSVP with Participating Restaurants
Outdoor dining will be available for both days from each participating restaurant. All reservations must be made directly with the specific restaurant.

Participating Restaurants
Christmas Walk & Tree Lighting Gallery