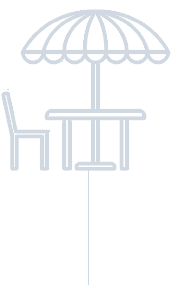 Outdoor Dining & Umbrellas
(Section 56-123 and 58-1134(e)(13))
Outdoor dining tables and chairs shall be primarily metal, cast concrete, wood or suitable composite material. Plastic chairs are prohibited but plastic tables may be permitted if covered with linens. All outdoor dining requires a permit from the Planning Department. A five foot sidewalk clearance must be maintained at all times. Umbrellas must be part of the outdoor dining permit.

External Lighting
Permanent lighting fixtures attached to the facade of the building require the approval of the design review board. All such lighting shall be white in color.
In addition to permanent fixtures, strings of low-voltage light emitting diode (LED) type lights may be approved for year-round use by the city manager subject to the following:
All lighting shall be powered by a source located on the private property and no wiring associated therewith shall cross a sidewalk or means of egress;
Lighting shall consist of visible light sources, shall be attached to the drip edge of an awning or other horizontal façade feature in a linear fashion and shall be either "icicle" (individual light sources arranged horizontally) provided that in no instance shall the lighting hang below the minimum vertical clearance required for awnings;
Whenever either icicle or strip lighting is installed, such lighting shall be installed uniformly to all awnings
abutting the business or establishment to which they are affixed;
No window frame lighting utilizing visible light sources shall be permitted in either inside or outside installation;
Lighting consisting of individual light sources may be installed on trees, plants, shrubs and other similar landscape features located on private property;
Temporary lighting is permitted throughout the 5th Avenue South Special Overlay District from November 15th through the following January 15th, or by approval of a special event permit approved by the city council. Temporary lighting shall be limited to the same provisions of Section 58-1134(e)(16)(a) above except that multicolored lighting shall be allowed and such lighting shall not be required to be arranged in a linear, icicle or strip configuration.

Paint
(Section 58-1134(e)(2))
Exterior colors may be white or colored in the cream to coral range only.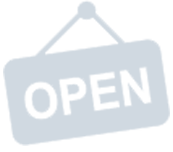 Signage Standards
(Section 58-1134(f)(8-9))
Signage, when provided, will be as follows:
Interior
Within two feet of the window, shall be limited to no more that 20% of the window.
Exterior
Menu boards. One sign per restaurant allowed. The size can be up to a maximum of six square feet and it is not allowed to be placed in the right-of-way, private property only.
Portable restaurant signs. Must be an A-frame type only and is allowed to be placed outside during business hours only. Dimensions: 24" wide x 48" tall. Signs are not allowed in the right-of-way.

Sidewalk Sales
(Section 46-39(b)(1)d)
Exterior display of merchandise is not allowed. Sidewalk sale permits may be obtained during special events with blanket approval only through the BID and coordinated with the City's Planning Department.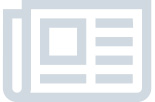 News Racks
(Section 58-1134(c)(5))
Newspaper vending machines are not allowed on 5th Avenue South.

Live Entertainment
(Section 56-125)
Live entertainment, whether indoor or outdoor, must receive proper permits.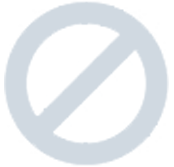 Prohibited Uses
(Section 58-1132)
Automatic food and drink vending machines, newspaper vending machines, at frontage lines;
Any commercial use which encourages patrons to remain in their automobiles while receiving goods or services, expect bank and pharmacy drive-throughs;
Manufacturing, storage or distribution as a primary use except as defined by artisanal use;
Enameling, painting, or plating, except as an artist's studio;
Outdoor advertising or billboards as a principal use;
Carting, moving or hauling yard, except delivery goods to businesses;
Single-room occupancy hotels, prisons, detention centers or halfway houses;
Manufacture, storage, or disposal of hazardous waste materials;
Scrap yards;
Mobile homes;
Kennels, except as ancillary to a veterinarian and as ancillary use to police station;
Any use which produces adverse impacts as determined by the city manager.
This document provides a general list of rules and regulations pertaining to 5th Avenue South Overlay District.

Download Complete Document
For complete details on each code, please visit the City of Naples website at www.naplesgov.com or contact the planning department at 239.213.1050 or the Code Enforcement office at 239.213.5030.