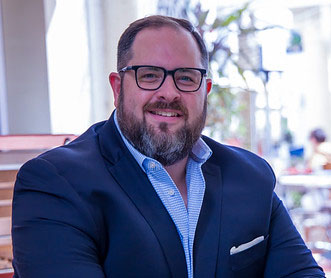 Executive Director
Bruce Barone, Jr.
239.692.8436
Bruce@fifthavenuesouth.com
General Inquiries
239.692.8436
info@fifthavenuesouth.com
Originally from Stamford, CT, Mr. Barone has been a resident of Naples for over 18 years. He graduated from Florida Gulf Coast University with a focus on history and went on to earn a master's degree in architecture from the University of Miami. Most recently attending Harvard's School of Design Executive Education Program to study urban retail policy and design. Mr. Barone has an extensive background in new media, PR, and design, with experience developing and deploying marketing and advertising campaigns on a regional and national level.